RAC increases number of 'EV Boost' patrol vans for rescuing stranded electric cars
One in five RAC vans will now carry the 'EV Boost' system, which can charge electric cars remotely on the roadside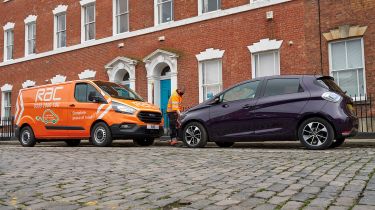 The RAC's 'EV Boost' system for roadside electric-car charging will be installed in more of the breakdown organisation's vans following the signing of an exclusivity agreement with Original ADS, which co-developed the technology.
This means the RAC will be the only breakdown service to carry the EV Boost system, which was first installed in some of its vans on a trial basis back in 2019. The RAC now plans to install EV Boost units in 200 patrol vans by the end of the year, and a further 120 by the end of 2022. 
In total, one in five of the organisation's vans will then be fitted with an EV Boost unit, which can recharge stranded electric cars at speeds up to 5kW. The RAC has confirmed that development of a faster 7.5kW EV Boost unit is already underway.
James Knight, the RAC's chief operations director, said of the newly signed agreement: "We were very proud to be the first breakdown company to launch a solution at scale to help out-of-charge EV drivers, and we're even more delighted to be the only roadside assistance company in the UK that can use this pioneering British-designed technology."
"We believe it's faster, more efficient and better for the planet than having to send a big flatbed recovery vehicle or a van full of batteries," Knight added.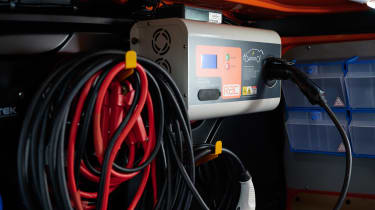 The EV Boost system is powered by a generator, driven by the van's engine, that only weighs 35kg and is the size of a shoebox. It's not designed to fully recharge an electric car, but will provide enough range to get you off the side of the road and reach a more powerful charging point nearby.
Compatible with both Type 1 and Type 2 connectors, the EV Boost system can aid almost every electric vehicle on the road right now. The RAC hopes this technology will provide peace of mind to drivers with range anxiety: the fear of running out of range before reaching a destination or charging point.
Electric cars usually can't be towed, because doing so can damage their motors. So without a remote charging system – such as the one being adopted by the RAC – a flatbed truck is normally required to remove depleted electric cars from the roadside.
However, the RAC has also developed what it calls an 'all-wheels-up' recovery system for when an electric car has broken down. Knight describes it as "like having a flatbed in the back of an RAC van".
BMW i4 facelift to topple Tesla with huge range and tech upgrades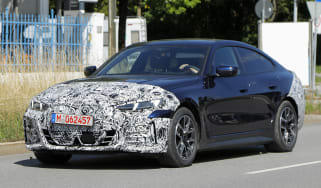 BMW i4 facelift to topple Tesla with huge range and tech upgrades
An updated version of the BMW i4 has been spotted testing, likely sporting a longer range and the latest technology
Electric BMW iX2 is set to take the kidney grille to the next level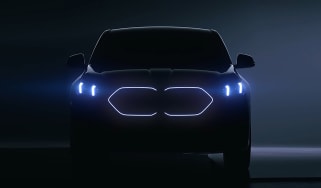 Electric BMW iX2 is set to take the kidney grille to the next level
BMW has teased the highly-rumoured iX2 coupe-SUV, which has been revealed to get enlarged illuminated kidney grilles