Electric cars to cost same as petrols in two years
The price of electric cars could soon fall to that of petrol and diesel models, research by Deloitte suggests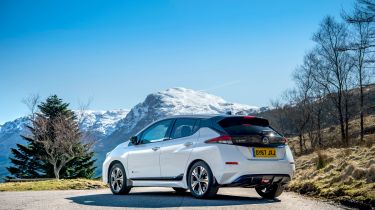 Electric cars could cost the same as petrols and diesels within two years, according to research by professional services firm Deloitte.
Having analysed industry data and public announcements made by manufacturers, the company predicts that the cost of owning an electric car will converge with that of a conventional vehicle over the next five years.
However, Michael Woodward, Deloitte's automotive partner in the UK, suggested the "tipping point could be reached as early as 2021".
In 2018, the number of electrified vehicles – including pure-electric cars and plug-in hybrids (PHEVs) – sold globally surpassed two million for the first time. That's double the figure achieved in 2017.
Deloitte believes this could rise to four million in 2020, 12 million in 2025, and 21 million in 2030, by which point up to 70% of those vehicles could be fully electric.
However, Woodward also warned that "the story is not a clear-cut one" for the electric-vehicle market, and that supply could outstrip demand by "14 million units over the next decade".
"This gearing up of EV production is driving a wide 'expectation gap' and manufacturers, both incumbents and new entrants alike, will need to adapt towards this new competitive landscape," he explained.
"Those that can successfully build trust in their brand, ensure a positive customer experience from initial sale through to aftercare, and reflect consumer shifts towards the sharing economy in future business models will successfully navigate this.
"Equally, continual investment in engineering talent and the formation of partnerships with bespoke battery producers and third-party mechanic networks will also be important."
Currently, electric cars typically enjoy low running costs, but are often saddled with high purchase prices.
Electric car sales in the UK rose by 13.8% in 2018, with PHEVs enjoying a 21.2% year-on-year increase.
BMW i4 facelift to topple Tesla with huge range and tech upgrades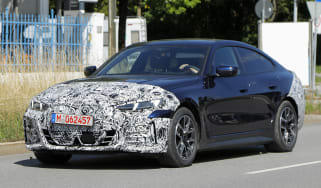 BMW i4 facelift to topple Tesla with huge range and tech upgrades
An updated version of the BMW i4 has been spotted testing, likely sporting a longer range and the latest technology
Electric BMW iX2 is set to take the kidney grille to the next level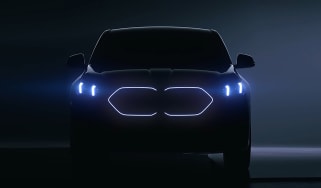 Electric BMW iX2 is set to take the kidney grille to the next level
BMW has teased the highly-rumoured iX2 coupe-SUV, which has been revealed to get enlarged illuminated kidney grilles