Electric cars cheaper than petrols and diesels, study finds
Electric cars are already cheaper to own than petrol and diesel vehicles, according to a new study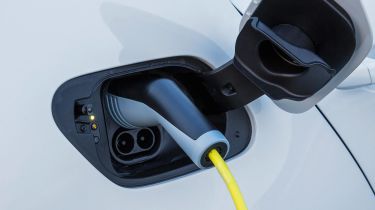 The cost of owning and running an electric car is already lower than that of a petrol or diesel, according to analysis from the International Council of Clean Transportation (ICCT).
Its report – which examined the costs of petrol, diesel, plug-in hybrid and electric versions of the Volkswagen Golf in five European countries – suggests that the e-Golf was the cheaper long-term option in all of them.
Researchers chose the Golf as the basis for the study as it "represents a good middle point in the average consumer market", while also being the best-selling car in Europe.
France, Germany, the Netherlands, Norway and the UK were all analysed, with Europe's average annual mileage of 8,000 miles assumed over a four-year period.
Norway enjoyed the biggest saving (27%) when comparing the e-Golf to a 2.0-litre Golf diesel from 2017: this is largely because zero-emission vehicles are exempt from a registration fee and 25% VAT, while highly polluting vehicles are aggressively taxed.
France, Germany and the Netherlands saw savings in the region of 11-15%, however the UK saw the smallest saving of all, at just 5%.
The study also found huge savings compared to cars emitting 200g/km of CO2: tax savings in Norway amounted to almost £35,000 over four years, and nearly £29,000 in the Netherlands.
France saw a gap of around £16,500, while the difference in the UK and Germany was smaller, hitting approximately £8,000 and £5,000 respectively.
However, it's possible that the study underestimated the efficiency of electric cars: a consumption rate of 30kWh per 100km was assumed, but the Volkswagen e-Golf should be capable of returning around 175km for every 30kWh used in the real world.
Meanwhile, plug-in hybrids were deemed to be the most expensive to run due to the higher purchase prices incurred by using both an internal combustion engine and an electric motor.
The ICCT says CO2 emissions haven't decreased as much in Europe as in other sectors, and based on its findings, it recommends a number of changes to encourage the uptake of cleaner cars.
These include tax advantages for low-emissions vehicles at the point of purchase, as well as benefits that continue during these vehicles' lifespans.
The report also says that emissions should be taken into account when calculating company-car tax, and that any tax system should be updated regularly to reflect a rapidly changing market.
Last month, a study from Deloitte suggested that prices for electric cars could fall to those of petrols and diesels within two years. Days later, it was announced that electric car sales had surged by 110% in the UK in January.
Top 10 best 4WD electric cars 2023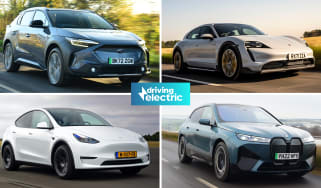 Top 10 best 4WD electric cars 2023
Whether you're looking to venture off-road, or just want some extra assurance in the winter months, we list the best four-wheel-drive electric cars on…
New Ford Explorer electric SUV revealed in full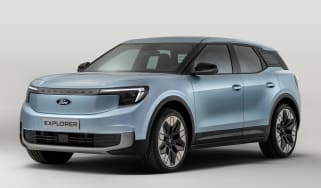 New Ford Explorer electric SUV revealed in full
Ford's new electric crossover boasts a range of more than 300 miles and will be built on the same platform as the Volkswagen ID.4 SUV
Electric Smart #3 SUV will be the biggest Smart ever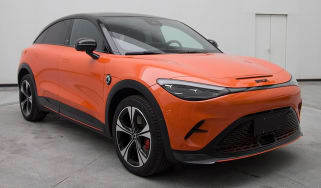 Electric Smart #3 SUV will be the biggest Smart ever
Smart is working on a rival to the Tesla Model Y, set to make its debut at the Shanghai Motor Show in April