Hybrid cars dominate 2019 Driver Power survey
Toyota Prius named best car to own by Auto Express readers, as hybrid cars dominate top 10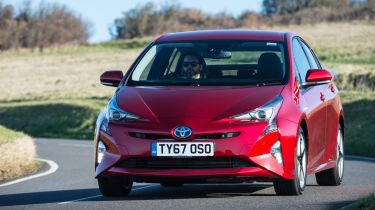 Hybrid cars have dominated the 'best cars to own' category of the 2019 Driver Power survey – conducted by our sister title Auto Express – with six hybrids making this year's top 10.
The Toyota Prius emerged as the overall winner, scoring an approval rating of 93.22%, with owners praising its low running costs and safety features.
Meanwhile, the Lexus IS finished a close second on 93.19%, with its powertrains (including the 2.5-litre 300h model) proving to popular among owners thanks to their smooth acceleration and quiet running.
The Lexus RX, Hyundai Ioniq, Lexus GS and Kia Niro all featured in the top 10, with yet more hybrids and one electric car (the Nissan Leaf) making the top 20.
The news comes just days after it was announced that a record number of plug-in vehicles were on Britain's roads last year.
The Society of Motor Manufacturers and Traders (SMMT) confirmed that plug-in ownership – including fully electric and plug-in hybrid vehicles – had increased by 76.6% in 2018, with 195,410 such vehicles now operating on our roads.
As such, average CO2 emissions have fallen to the lowest level on record, 17.6% down on the 175.1g/km average recorded in 2008. This is despite the total number of cars in the UK reaching an all-time high of 34.9 million.
However, it's not clear if the trend will continue in 2019. While electric car sales are 53.6% higher than at the same stage 12 months ago, plug-in hybrid registrations fell by 22.7% in March.
A total of 8,582 plug-in hybrids were sold in the first three months of 2019, down from 10,267 over the same period in 2018.
First contact: facelifted Kia EV6 will look even more like a UFO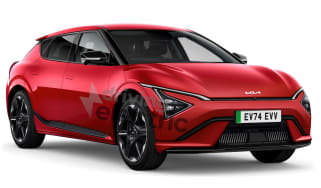 First contact: facelifted Kia EV6 will look even more like a UFO
Kia is readying an update for the EV6 crossover, which is set to include a new face and tech from the larger EV9
New Fisker Ocean Sport washes up in the UK: £36k for a 288-mile range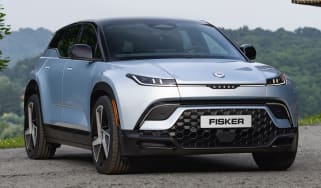 New Fisker Ocean Sport washes up in the UK: £36k for a 288-mile range
American EV startup Fisker has just launched its entry-level Ocean SUV in the UK, with a range of up to 288 miles
Electric Renault Twingo revealed as £17k rival to Citroen e-C3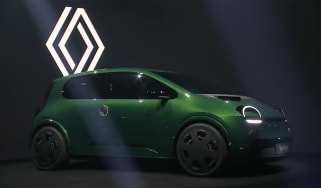 Electric Renault Twingo revealed as £17k rival to Citroen e-C3
Renault has unveiled its smallest EV yet; a sub £20k city car with a claimed high level of efficiency