MG MAZE concept: video-game-inspired two-seater electric car unveiled
The latest radical electric concept from MG's design studio is a two-seater exploring the future of city transport
This is the MG MAZE: the latest electric concept car from the Chinese-owned brand's London design studio SAIC Design. Penned by the same team who earlier this year produced the Cyberster electric roadster, the MAZE is a fairly radical take on the future of electric cars.
It features a completely transparent shell, two deep bucket sheets (inspired by gaming chairs) and no steering wheel – the car is controlled by the driver's smartphone instead. 
The two-seat urban EV concept was built around the tagline of 'Get Out & Play' and SAIC Design clearly took that to heart. There's a points-based rewards system for drivers, which works in a similar fashion to the unlockable achievements that are part of modern video games.
According to MG and SAIC Design "our car helps users to rediscover their city and their world by seeking exciting digital street art that's interacting with structures, buildings, and landmarks." However, at its core the MAZE is designed to be an urban electric vehicle. So, the concept gets a glass canopy for excellent visibility, features short overhangs and has a compact footprint on the road to improve agility. 
The MAZE is only a digital rendering for the time being, and with no plans to make a physical model, nor any official range or performance figures, it seems unlikely that MG will be putting it into production anytime soon.
So far, MG has launched two fully electric models on the UK market the MG 5 estate and MG ZS SUV. A two-door MG E-motion coupe is set to be unveiled later in 2021, while the Cyberster concept mentioned above could also join the brand's zero-emissions line-up.
We've had a ride in the new electric MG Cyberster and it's NOT what we first thought…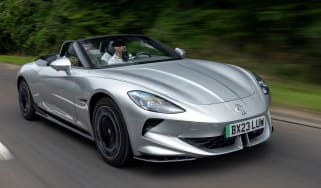 We've had a ride in the new electric MG Cyberster and it's NOT what we first thought…
EU Chinese car investigation could make EVs more expensive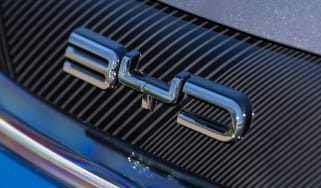 EU Chinese car investigation could make EVs more expensive
Electric Renault 5: prices, 2024 launch date and teaser images of the MINI Cooper rival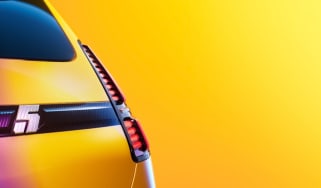 Electric Renault 5: prices, 2024 launch date and teaser images of the MINI Cooper rival
New official teaser pictures for Renault's electric supermini confirm the 5's reveal in February 2024
Big price cut: Electric Renault Megane prices slashed in time for Christmas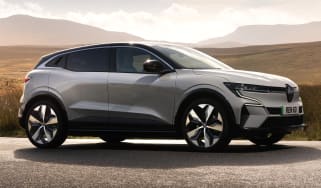 Big price cut: Electric Renault Megane prices slashed in time for Christmas
Renault Megane E-Tech gets a price drop of up to £3,500, bringing the starting price to just £34,495