MG E-motion electric coupe set for 2021 launch
The MG E-motion electric coupe concept is expected to go into production, following its debut at the 2017 Shanghai Motor Show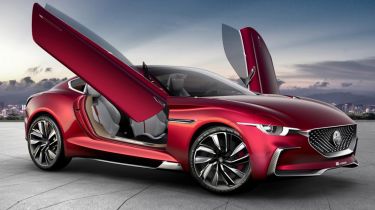 The MG E-motion – an electric coupe concept first revealed at the Shanghai Motor Show in 2017 – is set to spawn a production car in 2021, bosses have confirmed.
The original concept had a range of 310 miles and could do 0-62mph in less than four seconds, thanks to a twin-motor set-up delivering four-wheel drive. The production version could return up to 250 miles of range and MG plans to launch the E-motion as its flagship vehicle in two years' time.
"The E-motion is coming," said MG UK's head of product and planning Matthew Stevens, speaking to DrivingElectric's sister title Auto Express in July 2019. "That car is real and it's a couple of years away.
"We think it is in almost a unique segment, especially in Western Europe, because there's no other car doing what it does in that class. It'll be a real statement of intent; a 'halo' car."
"The E-motion has some incredible tech," added Daniel Gregorious, MG's sales and marketing boss. "It taps into our heritage as a sports car manufacturer."
The MG E-motion is set to use a modular electric-vehicle platform designed by Chinese firm SAIC, its parent company. However, the scissor doors and curved glass roof that featured on the concept are unlikely to survive the transition to production.
MG's first electric car – the ZS EV – is on sale now, and a plug-in hybrid version of its larger HS SUV is on the way as well.
New electric MG SUV to join the range in 2021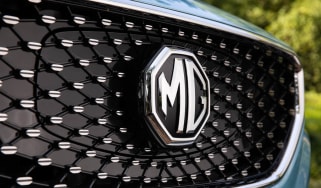 New electric MG SUV to join the range in 2021
Volkswagen ID.1 on the way as Polo-sized entry-level electric car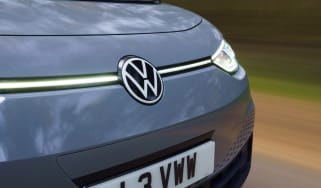 Volkswagen ID.1 on the way as Polo-sized entry-level electric car
Volkswagen is working on a small electric car based on its MEB platform; Cupra and SEAT models also on the cards
New 2021 Honda HR-V hybrid SUV revealed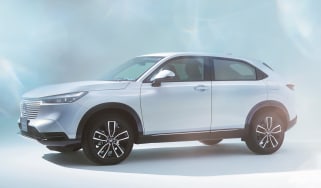 New 2021 Honda HR-V hybrid SUV revealed
Next-generation Honda HR-V will go on sale later in 2021 with pure-hybrid power only
Best plug-in hybrid cars 2021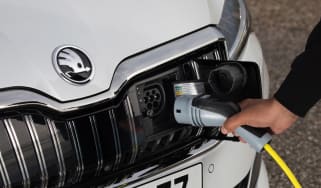 Best plug-in hybrid cars 2021
The best plug-in hybrid cars offer great fuel economy and very low running costs as long as you keep their batteries charged