Mercedes EQA review: range, battery & charging
Be careful which model you pick; newer, front-wheel drive versions offer big range improvements versus 4MATIC range toppers
| Model | Range | Wallbox charge time | Rapid charge time |
| --- | --- | --- | --- |
| EQA 250+ | 311-324 miles | 10hrs (0-100%, 7.4kW) | 35mins (10-80%, 100kW) |
| EQA 300 4MATIC | 259-268 miles | 9hrs 15mins (0-100%, 7.4kW) | 32mins (10-80%, 100kW) |
| EQA 350 4MATIC | 259-268 miles | 9hrs 15mins (0-100%, 7.4kW) | 32mins (10-80%, 100kW) |
Go for the entry-level EQA 250+ and you'll be driving a car that's officially capable of more than 300 miles on a charge. That's highly competitive in this area of the market, matching both mainstream and premium rivals for outright range.
Charging speeds, on the other hand, are little more than average. That said, the difference between 100kW and 150kW public rapid charging isn't as wide as you might imagine; the basic EQA takes just seven minutes longer than a single-motor Volvo XC40 Recharge to top up from 10-80% – despite its slower maximum charge speed. Every version of the EQA comes with two charging cables – one for home wallboxes and public charging points, and another for domestic charging from a three-pin socket.
Mercedes EQA range
How far your EQA will go on a charge depends on which model and specification you choose. The basic, single-motor EQA 250+ not only gets a slightly bigger battery, Mercedes says it's more efficient, too. The result is a much longer range on paper.
It's important not to confuse the EQA 250 with the newer EQA 250+. At launch, the EQA 250 used the same 66.5kWh battery as the dual-motor 300 4MATIC and 350 4MATIC models, but in 2022 was upgraded with a larger 70.5kWh unit. As such, this cheapest EQA 250+ AMG Line can (officially) do up to 324 miles on a charge.
Going for one of the higher-spec AMG Premium or Premium Plus models reduces this figure, but even on the biggest 20-inch wheels the EQA 250+ is capable of more than 300 miles without stopping. That compares favourably with the single-motor Volvo XC40 Recharge, and pretty much matches the Audi Q4 40 e-tron punch for punch.
As mentioned, stepping up to the 300 4MATIC or 350 4MATIC brings an extra motor for the rear axle. These cars are faster, but less efficient. And by using a smaller battery, range drops to a WLTP-rated figure of between 259 and 268 miles. Be sure you want or need the extra performance before signing on the dotted line.
During our time with an early EQA 250 (not the updated 250+) we saw over 200 miles on a full battery, and the range dropped pretty much in line with actual miles driven – despite using a largely unsympathetic test route on a cool winter's day. The varied settings for the regenerative braking help – in its stronger mode you can largely drive the EQA by simply modulating the accelerator pedal, rather than depending heavily on the friction brakes.
Charge time
The days of 50kW being the maximum rate of rapid charging are fizzling out. Many electric models today are routinely capable of double that, while many can recharge at 150kW or more; the fastest charging speed of any production car (the Porsche Taycan and Audi e-tron GT) currently tops out at 270kW. 
The Mercedes EQA strikes a decent balance, then, capable of charging at up to 100kW; topping up at a public rapid charge point will replenish the battery from 10-80% in 32 minutes – or 35 minutes if you opt for the bigger-battery EQA 250+. A single-motor Volvo XC40 Recharge trumps the Mercedes with a 150kW maximum and can therefore do the same job in 28 minutes, and the twin-motor model are faster still.
Partnership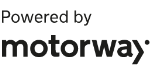 Need to sell your car?
Find your best offer from over 5,000+ dealers. It's that easy.
Most EQA buyers will charge at home, of course. If you're lucky enough to have access to three-phase electrics, the Mercedes can accept an AC charge of 11kW – replenishing the car's batteries in as little as 5hrs 45mins. The more common 7kW home wallbox will complete a 0-100% fill in 9hrs 15mins – or a little longer for the longer-range EQA 250+. A three-pin socket can take more than 30 hours to completely refill the battery.