Mazda plug-in hybrids: CX-60 and CX-80 SUVs confirmed for UK
Introduced over the next two years, the forthcoming SUVs will spearhead the introduction of plug-in hybrid technology to Mazda's range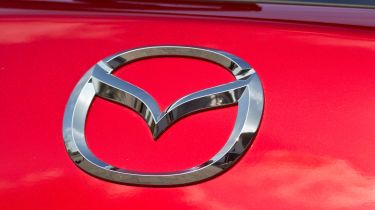 Mazda has confirmed the addition of two new plug-in hybrid SUVs to its European line-up in 2022 and 2023. The CX-60 and the CX-80 will feature two and three rows of seating respectively, for expected passenger capacities of five and seven.
Both models will be available with a plug-in hybrid drivetrain, consisting of a four-cylinder petrol engine combined with an electric motor. They'll also be offered with six-cylinder mild-hybrid diesel and petrol power. 
The plug-in hybrid CX-60 will likely be a direct rival to the similarly electrified versions of the Hyundai Tucson, Ford Kuga and Vauxhall Grandland. Meanwhile, the CX-80, with its three rows of seating, will compete against other seven-seat plug-in hybrid SUVs like the Kia Sorento and Hyundai Santa Fe, and even the full-hybrid Toyota Highlander. 
According to Mazda, the forthcoming SUVs will lead the introduction of plug-in hybrid power to the brand's European line-up. No exact details of which other models will use the technology have been disclosed, however.
Mazda's new SUVs will sit at the top of its line-up, but are just two of three new electrified models confirmed to be heading to the UK. The Japanese brand is also set to launch a plug-in range-extender version of its MX-30 coupe-SUV during the first half of 2022.
After that, Mazda intends to launch a series of fully electric models on a new dedicated electric-car platform by 2025, with the intention of having a completely electrified range by 2030.
Top 10 best seven-seater electric and hybrid cars 2021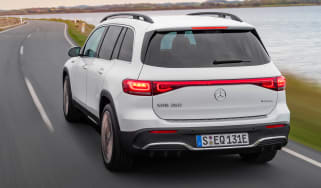 Top 10 best seven-seater electric and hybrid cars 2021
If the regular crop of electrified SUVs and family cars don't provide enough practicality for you, then take a closer look at the range of electric an…
EV36Zero and Nissan's road to carbon neutrality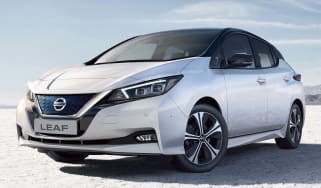 EV36Zero and Nissan's road to carbon neutrality
How the EV36Zero hub in Sunderland is set to take Nissan a step closer to its sustainability goals
Top 10 best luxury electric cars 2021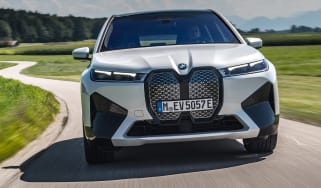 Top 10 best luxury electric cars 2021
From Audi to Tesla, here are our top picks of the most luxurious zero-emissions motoring options on the market right now