New AEHRA luxury SUV gets huge infotainment screen
AEHRA plans to "rewrite the automotive design rulebook" with gullwing doors and full-width infotainment screen
New Italian luxury car brand AEHRA pulled the covers off its first electric SUV in November, and has now given us a look at the bold interior. Its party piece is a huge screen that stretches the entire width of the dashboard, extendable upwards when the car is parked for an immersive cinema-style experience.
AEHRA says that when the SUV is in drive, the screen will sit in its lower position, showing key information like speed, range and sat-nav instructions, while also allowing occupants to see and adjust heating and ventilation settings. The huge screen also relays images from the digital door mirrors.
Then, when in park, the screen rises up (below) to turn the AEHRA into a home theatre or office environment – with the SUV offering "the perfect solution for video conference calls". AEHRA's first model also features a second, tablet-style screen on the centre console, allowing the driver and passenger to control most of the car's main functions. 
Exterior images of AEHRA's SUV showcase its striking shape. The curved design incorporates very short front and rear overhangs and a coupe-like taper towards the rear. There is an exceptionally long swooping windscreen that appears almost as if it's one piece, reaching from the back of the car, over the top, and past the front wheels. AEHRA also says the wing mirrors are designed to resemble those of racing motorbikes; the entire design has an emphasis on aerodynamic efficiency, with smooth doors lacking any protruding door handles.
The interior images also show the AEHRA SUV will come with a yoke-style steering wheel. A small digital strip inserted into the upper section provides the user with key information, according to the manufacturer.
AEHRA says the car's cabin will fit four "full-size [basketball] players" thanks to a three-metre wheelbase. The as-yet-unnamed SUV will be available in four and five-seat configurations; top-hinged gullwing-style doors open upwards in an "elytra-like" fashion (below) – like the wings of a beetle – to aid ease of entry and egress. The seats themselves "mirror bespoke items found in supercars" and apparently provide "exemplary support for drivers who wish to exploit the SUV's prodigious performance and ultra-agile handling".
A big 120kWh battery will power three electric motors – one on the front axle, and two on the rear – producing up to 850bhp. AEHRA claims the electric SUV will target a range of at least 800km (497 miles) through the use of "leading-edge battery platform technology". Porsche Taycan-beating 850-volt charging technology will be used to deliver ultra-rapid charging speeds.
AEHRA plans to build its cars with their environmental impact in mind throughout. Its models will be constructed with components and materials that are easily recyclable and more environmentally friendly. The brand also says it will install the latest safety systems in its cars, but that autonomous driving is not at the forefront of its plans for now. 
Further details on the AEHRA SUV are scarce at this time, though it's thought the first model will cost upwards of £150,000 when it goes on sale in 2025. Such a price point will put it in direct competition with rivals like the Mercedes EQS SUV, Lotus Eletre, Lucid Gravity and forthcoming Range Rover EV.
Partnership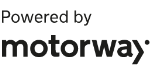 Need to sell your car?
Find your best offer from over 5,000+ dealers. It's that easy.
The brand's second car will be a saloon that's currently scheduled to be unveiled in April 2023. The saloon – which is yet to be named either – will be based on the same underpinnings as its upcoming SUV and be cheaper, too. AEHRA has also said there are plans for a 2+2 sports car that'll utilise a shortened version of its modular platform, though no reveal date has been confirmed just yet.
All of AERHA's EVs will be available to purchase online or through the company's distributor network.
Nissan Ariya Nismo ready to give Tesla Model Y Performance a new rival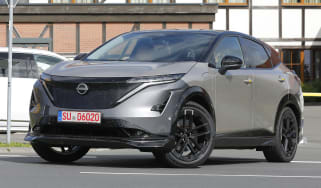 Nissan Ariya Nismo ready to give Tesla Model Y Performance a new rival
"Everyone wins in the switch to EVs. We must hold our nerve on the 2030 ICE ban"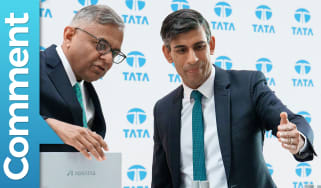 "Everyone wins in the switch to EVs. We must hold our nerve on the 2030 ICE ban"
Government petrol and diesel ban U-turn risks more car market chaos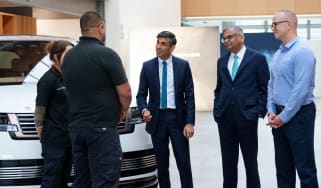 Government petrol and diesel ban U-turn risks more car market chaos
New electric cars coming in 2023 and beyond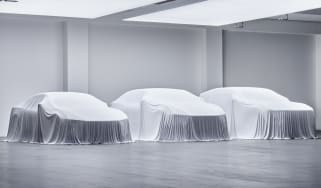 New electric cars coming in 2023 and beyond
With electric cars making up an ever-increasing proportion of sales, the industry is working flat out to launch new models – here's what's on the way …
New Toyota battery tech to deliver 500-mile EVs by 2026; 750-mile ranges to come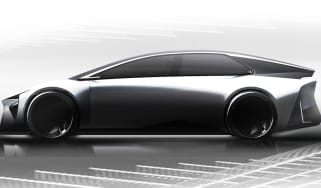 New Toyota battery tech to deliver 500-mile EVs by 2026; 750-mile ranges to come
Toyota has revealed details on its latest battery technology, set to underpin its next generation of EVs
New Fiat 600e SUV prices announced: £3,000 cheaper than a Jeep Avenger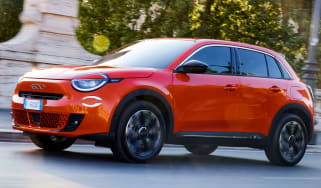 New Fiat 600e SUV prices announced: £3,000 cheaper than a Jeep Avenger
The larger sibling to the Fiat 500e gets a stylish SUV-like design and a 249-mile range