New, more affordable Lucid electric car in development
Following the launch of the Lucid Gravity seven-seat SUV, the US EV maker will produce a mid-size electric car
Despite being the fastest production car up the Goodwood hillclimb at the 2022 Festival of Speed, for now the Lucid Air remains unavailable in the UK. A right-hand-drive version of the luxury electric saloon will go on sale in Great Britain at some point, but exactly when that'll happen has yet to be determined.
That's not to say there isn't plenty on the horizon from the US electric-car maker. The company's chief engineer Eric Bach spoke exclusively to DrivingElectric at the Festival of Speed about what we can expect from the Tesla-challenging brand. 
Lucid Air
Lucid's answer to the Tesla Model S went into production in 2021 and launched in a handful of European countries in May 2022, but as Bach points out, there are still a few variants to roll out. The latest is the Grand Touring Performance, which made its global debut at the 2022 Festival of Speed. It conquered the event's famous hillclimb in 50.79 seconds, driven by ex-racer and stunt driver Ben Collins.
Described the Air's handling, Collins told us: "The thing you notice that's perhaps a differentiator is that the suspension is supple, so you get good weight transfer, you can feel what the car is doing, as it's talking to you all the time, as opposed to something which is quite wooden and ridgid.
"In full performance mode, unleashing all of that, yet another differentiator is the 0-60mph is very fast, but where this is unique is the 50-100mph: it just keeps going. So at Goodwood, where there are four big squirts, this really ramps up. The challenge we've had is lots of the other supercars are in the way. We really have to hold back and then do our thing. But I've really loved it, it's an amazing project and the technology is groundbreaking.
"With traction control off, it gets really fun when it's wet… you can just knock the tail enough to square the corner off and get the car to rotate really well. In the dry, it just has pure grip, so you can basically turn it through the corner and tramp on the gas and with the two motors working, it literally just slingshots you out of the corner up and up the straights."
Key numbers for the Grand Touring Performance include a 1,050bhp power output, a 0-62mph time of 2.6 seconds and a range of 446 miles. Lucid also offers a regular Grand Touring version, which produces 819bhp for a 0-62mph time of three seconds and an official range of 516 miles on the US EPA test cycle.
Towards the end of 2022, Lucid will launch two more Air variants: the 620bhp Touring, which is expected to cover around 400 miles on a charge; followed by the entry-level Pure, which Bach says will offer more cabin space for occupants thanks to a smaller battery pack.
Asked whether Lucid is specifically targeting existing luxury car owners, Bach said: "I aim at anybody who wants to make the transition from an ICE to an EV, and we want to make that transition as easy as possible… In the Air, we've embodied a no-compromise philosophy: you're buying a luxury car and it delivers on all those fronts: you've got enough range, you've got ultra-fast charging, it's got performance and it looks right."
Partnership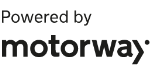 Need to sell your car?
Find your best offer from over 5,000+ dealers. It's that easy.
When it comes to the Air's packaging, he added: "We don't need a long hood to express power anymore, so we pushed the driver and passenger forward quite significantly. Every single millimetre counted there, and the rear occupants are as far rearwards as you can go… So we've optimised that package, then we had to stuff all the powertrain around; we reimagined how you can package an electric powertrain."
Lucid Gravity
It has already been announced that the follow-up to the Air will be a luxury seven-seater electric SUV called the Gravity. The future Tesla Model X and Mercedes EQS SUV rival will be a "stunning, world-class product", according to Bach, adding "it has to have our DNA, that's why we're putting a lot of attention there." Bach also confirmed the Gravity is on track to arrive in the first half of 2024.
Details remain thin on the ground, but we do know the Gravity will sit on the same LEAP (Lucid Electric Advanced Platform) underpinnings as the Air. Considering Lucid says the Gravity "elevates the SUV to a new level with extraordinary performance" we expect it'll be offered with the same choice of rear or all-wheel-drive configurations as its saloon stablemate, with power outputs likely to exceed 1,000bhp. Similarly, a range of close to 500 miles wouldn't be a surprise.
In terms of the Gravity's styling, thanks to patent images Lucid filed with the European Union Intellectual Property Office (EUIPO), we know the flagship SUV will carry over the simple design philosophy of the Air. The car's silhouette is a more traditional SUV shape, akin to a Land Rover Discovery or BMW X7, paired with the Air's ultra-thin full-width rear light bar and 'LED Micro Array' headlights. It'll also have a two-piece glass roof, plus an extremely short bonnet and front overhangs.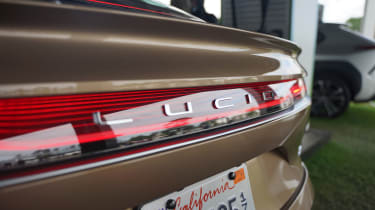 More affordable Lucid models
In 2021, Lucid CEO Peter Rawlinson expressed interest in producing a rival to the Tesla Model 3. The company also teased plans to produce a smaller SUV, an electric coupe and a pickup truck, as part of an investor presentation.
Bach confirmed that Lucid is currently working on a 'mid-size' electric car that'll arrive in 2025 or 2026, but couldn't provide any details on what shape the brand's third EV will take. However, he did tell us: "Of course, we're looking into the future, we're not going to a low-volume supercar brand or anything of the sort. Since the Air starts at the $87,400 mark, it's already a good volume that we're targeting.
"But we've got the world's most efficient powertrain, and we want to use that capability more broadly, so we're going to come down to a mid-size level as the new platform. We're already working on that; the idea there is that we can do better for CO2 offset or reduction if we have a higher volume."
Lucid Gravity electric seven-seater draws masses at LA Auto Show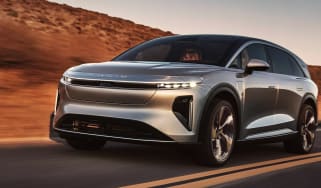 Lucid Gravity electric seven-seater draws masses at LA Auto Show
MINI Cooper Electric: pricing and specs for British-built electric supermini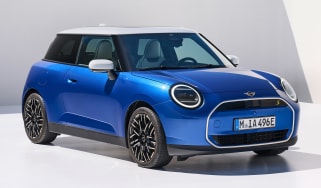 MINI Cooper Electric: pricing and specs for British-built electric supermini
MINI's latest electric hatchback introduces a revolutionary interior design, as well as larger batteries to provide a 250-mile range
Tesla Cybertruck: pricing and specs for Elon Musk's electric pickup truck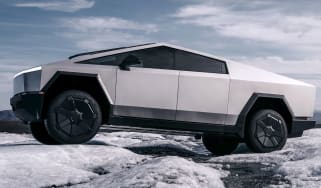 Tesla Cybertruck: pricing and specs for Elon Musk's electric pickup truck
The Tesla pickup truck is now on sale, with a range of up to 340 miles and a starting price of just over $60,000
Electric Renault 5: prices, 2024 launch date and teaser images of the MINI Cooper rival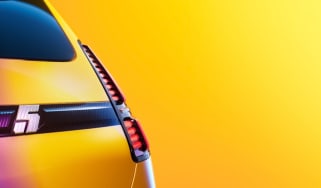 Electric Renault 5: prices, 2024 launch date and teaser images of the MINI Cooper rival
New official teaser pictures for Renault's electric supermini confirm the 5's reveal in February 2024