New Lexus NX hybrid SUV spotted testing under disguise
Revised Lexus NX SUV on the way; new styling and updated hybrid power likely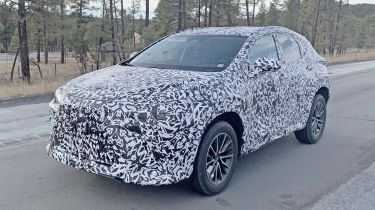 It may be hard to see through its thick camouflage, but this is the next Lexus NX SUV. A replacement for the current model, the new car will get significant styling upgrades and is expected to stick with petrol-electric hybrid power, as a separate pure-electric SUV model is also on the cards.
The new car will keep its familiar mechanical underpinnings, which are shared with models including the Toyota Corolla and smaller Lexus UX. They also underpin the Toyota RAV4 and Suzuki Across – both of which are now available as plug-in hybrids – so the new NX could well become the first plug-in hybrid from the Japanese luxury brand. Lexus will be keen to keep pace with small SUVs from its main rivals Audi, BMW, Mercedes and Volvo, all of which are now available with plug-in hybrid power. 
We've yet to see what the next generation of Lexus cars will look like, so the NX could be the car that reveals a design language to be shared across replacements for the rest of the range as they arrive. Recent teaser images of a separate forthcoming electric Lexus showed what a future, pure-electric Lexus SUV could look like, taking inspiration from 2019's LF-30 concept – so it could be that the NX follows this template.
Upgrades should also be expected inside, with improvements to infotainment likely if Lexus is serious about challenging the excellent systems found in its largely German counterparts. 
Prices, on-sale date and trim-level details are all unknown, as is the wider engine line-up. While some markets may still get non-hybrid options, we expect the UK will get hybrids only. Judging by the apparent stage of testing, we'd expect a reveal towards the end of 2021.
While Lexus has always championed hybrid power, it has been slower than most to jump on the pure-electric bandwagon. The UX 300e was the brand's first fully electric car and is set to be joined by an all-new standalone electric SUV.
Where can I buy hydrogen and where is my nearest hydrogen filling station?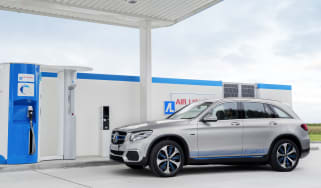 Where can I buy hydrogen and where is my nearest hydrogen filling station?
A guide to where you can find UK hydrogen fuel stations for filling up a hydrogen fuel-cell car
Why owners love the Mitsubishi Outlander PHEV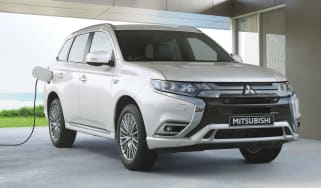 Why owners love the Mitsubishi Outlander PHEV
Thinking of switching to a plug-in hybrid? Plenty of owners we surveyed can vouch for the Mitsubishi Outlander PHEV
Complete guide to Pod Point home chargers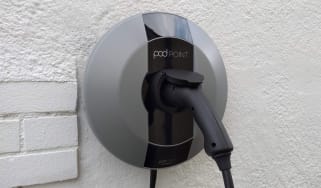 Complete guide to Pod Point home chargers
Find out all you need to know about the Pod Point Solo home wallbox charger for electric cars