New 2022 Lexus NX plug-in hybrid SUV unveiled
Lexus' first plug-in hybrid will arrive in the UK in 2022; the new NX SUV features updated styling as well as new safety and infotainment features
A new Lexus NX SUV has been unveiled, becoming the first Lexus to be offered as a plug-in hybrid. From launch, there'll be two powertrains available: the self-charging hybrid 350h and the plug-in hybrid 450h+.
Now it's available in plug-in hybrid form, the new NX becomes a direct rival to the BMW X3 xDrive30e, Mercedes GLC 300 e and Volvo XC60 Recharge. Prices and trim levels for the new NX have yet to be announced, but we expect they'll be disclosed closer to it going on sale sometime in 2022. 
New Lexus NX engines and performance 
While Lexus hasn't released fuel economy or performance figures for the NX 450h+ just yet, we do know it'll emit less than 40g/km of CO2 and be capable of 40 miles of pure-electric driving at speeds up to 84mph – meaning those with short commutes won't need to use a drop of petrol if they remember to charge it. When the battery is depleted, the 450h+ effectively becomes a 'self-charging hybrid' – and Lexus says this should improve its efficiency by 20% compared to rivals.
The new NX will also be available as a regular hybrid, like previous NXs and most other Lexus models. Where the new NX differs from those is its use of fourth-generation Lexus hybrid technology: the NX 350h will produce 239bhp, making it capable of 0-62mph in 7.7 seconds. A roughly 10% reduction in CO2 emissions compared to previous generations is also promised.
Both the 350h and 450h+ use a four-cylinder petrol engine, with the 350h available in front or four-wheel-drive configurations, while the plug-in 450h+ is four-wheel-drive only.
Design
Partially influenced by the Lexus LFZ concept, at the front the new NX features a revised version of Lexus' spindle grille. But overall the styling is less angular than the model it's replacing and what we've come to expect from modern Lexus models. Plus, there's now a full-width tail-light.
Inside, the new NX features a completely redesigned cockpit. The mass of buttons on the centre console and analog dials of the previous NX have been replaced by a digital driver's display and large, central infotainment touchscreen. Both screens are also orientated towards the driver to reduce the need to look away from the road.
The new NX also boasts more interior space than the previous generation according to Lexus. With a 30mm longer wheelbase, overall length and width have been increased by 20mm and the new SUV is also 5mm taller. Plus, there's no loss of storage space if you go for the plug-in hybrid powertrain, with a 21-litre cubby under the boot floor you can use for the 450h+'s charging cables.
Equipment and safety features
The new NX comes as standard with a 9.8-inch infotainment touchscreen, but higher-spec models come with a 14-inch screen that's available as an option on entry-level versions. We've criticised Lexus' in-house infotainment systems in the past, but the new NX comes with wireless Apple CarPlay as standard. It also comes with Android Auto, but this isn't wireless, so you need to connect your phone with a cable to use it.
Under the infotainment screen, Lexus has also provided physical dials for the climate control, which is becoming a rarity in modern electrified cars. Elsewhere, there are USB ports in the front and rear for charging, as well as the expected levels of leather and other high-quality materials throughout the interior.
The new NX is the first model to feature the third generation of the 'Lexus Safety System+', which will be standard on European models and includes a number of active safety and driver assistance features.
You'll also be able to use the Lexus Link App with the new NX. This will allow you to preheat or cool the cabin before you get in, as well as lock and unlock the doors from your phone. NX 450h+ owners will also be able to monitor charging progress, scheduling and other settings.
2021 Lexus UX 300e electric SUV: prices, details, specs and pictures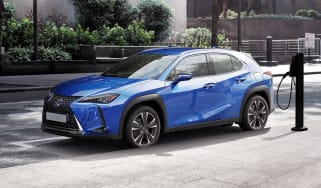 2021 Lexus UX 300e electric SUV: prices, details, specs and pictures
Complete guide to the BP Pulse (formerly Polar Plus) charging network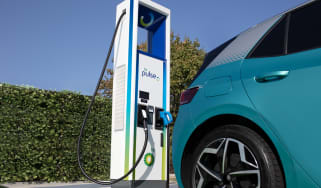 Complete guide to the BP Pulse (formerly Polar Plus) charging network
This is how to charge your electric or plug-in hybrid car on the BP Pulse public charging network (formerly known as Polar Plus)
Complete guide to BP Pulse (formerly Chargemaster) home chargers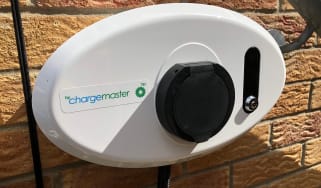 Complete guide to BP Pulse (formerly Chargemaster) home chargers
Everything you need to know about BP Pulse (formerly known as BP Chargemaster) home wallbox chargers for electric and plug-in hybrid cars
Electric car loans and grants in Scotland: a complete guide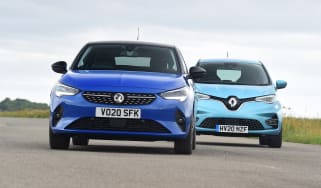 Electric car loans and grants in Scotland: a complete guide
If you live in Scotland and are looking to buy an electric car, there are a number of government schemes to help out