2021 Lexus ES: Pictures, specifications and on-sale date
Updates focus on comfort and refinement for Lexus' rival to the BMW 5 Series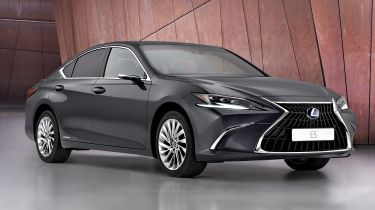 Lexus has revised its rival to the BMW 5 Series and Mercedes E-Class for 2021, with the ES' updates focusing on comfort and refinement.
The hybrid-only saloon was introduced to the UK back in 2019, and is among several hybrid offerings from Lexus, such as the UX, NX and RX SUVs. The Lexus ES is powered by a 2.5-litre four-cylinder petrol engine as a part of a "self-charging" hybrid powertrain.
The new ES has received some minor styling updates, particularly to the front grille and headlights, as well as new designs for the range of 17 to 19-inch alloy wheels available with it. It's the latest model to get Lexus' 'Bladescan' adaptive LED headlight technology, following on from the LS flagship saloon and the RX SUV.
At the back, there are no styling changes, but the rear suspension has been tweaked to add more rigidity, for better responsiveness at high speeds. The sportier ES F model's adaptive variable suspension has also been revised, with a new actuator and internals, for improved ride comfort and steering response.
The ES' electronic braking system has also seen some updates, in addition to a new brake pedal design, for better driver control and feedback. As the ES isn't a plug-in hybrid like many other hybrids in this class, it relies on its regenerative braking to charge its batteries.
Finally, the new ES will feature the brand's latest Lexus Safety System+, as well as new exterior colour and upholstery options. The car will go on sale later this year, with prices expected to start at round £36,000.
The ES is aimed at company-car drivers less attached to the familiar German and Swedish brands, many of which have gone for plug-in hybrid engines in their switch to electrification; they include the BMW 530e, Mercedes E300 e, Audi A6 TFSI e and Volvo S90 Recharge T8. See our pick of the best hybrid company cars here.
2021 Audi Q4 e-tron and Q4 e-tron Sportback: specs and prices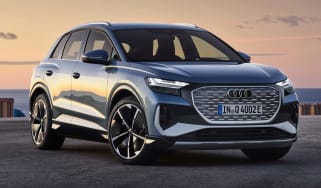 2021 Audi Q4 e-tron and Q4 e-tron Sportback: specs and prices
The pure-electric Audi Q4 e-tron and Q4 e-tron Sportback are on sale now, with prices starting from £40,750 for the regular SUV and £42,250 for the Sp…
Are electric cars expensive to insure?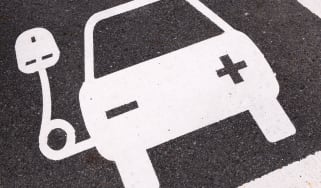 Are electric cars expensive to insure?
Everything you need to know about insuring an electric car, including how expensive it is and why