Kia Niro hybrid facelifts revealed for 2019
Hybrid and plug-in hybrid versions of the Kia Niro have been updated with tweaked designs and new technology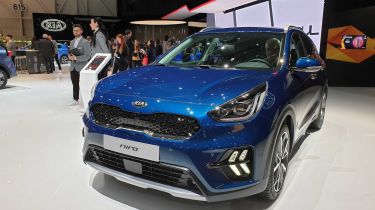 Facelifted versions of the Kia Niro hybrid and plug-in hybrid models have been announced for 2019, introducing a range of design and technology upgrades to the compact crossover.
As before, both the hybrid and PHEV versions of the Niro are powered by a 1.6-litre petrol engine and electric motor, combining to produce 139bhp.
The former features a small 1.5kWh battery capable of short bursts of electric-only running, with CO2 emissions of 99.8g/km.
Meanwhile, the larger 8.9kWh battery in the plug-in hybrid should deliver up to 30 miles of zero-emissions range, with emissions rated at 31.3g/km according to the latest WLTP rules.
The Niro's design has been updated to align with that of its all-electric Kia e-Niro sibling: our 2019 Car of the Year. It retains Kia's 'tiger nose' grille, but gets a new range of 16-inch alloy wheels, as well as new front and rear bumpers, halogen headlights, taillights and LED daytime running lights. 18-inch alloy wheels, plus LED headlights and fog lights can be added to the Niro hybrid as options.
Inside, the Niro's interior welcomes soft-touch plastics and a set of paddle shifters mounted on the steering wheel. An eight-inch touchscreen and 4.2-inch digital instrument cluster are fitted as standard, although these can be upgraded to 10.25-inch and seven-inch screens respectively.
Two new colour packs - 'Red-Orange' and 'Plum' - can be specced to finish the seats and doors panels.
With the optional 10.25-inch touchscreen, Kia's new UVO CONNECT system gives drivers real-time traffic and weather updates, as well as Apple CarPlay and Android Auto connectivity.
UVO CONNECT also allows drivers to check their vehicle's whereabouts and send sat nav directions via a smartphone app. The sat nav can also be set to display only the driver's preferred petrol station and parking options.
Meanwhile, both the Niro PHEV and hybrid receive larger brakes and a suite of active safety systems, including lane following assist, lane keep assist, smart cruise control, forward collision avoidance, blind-spot collision monitoring, high-beam assist and intelligent speed warning functions.
The updated Niro range debuted at the 2019 Geneva Motor Show, with European sales set to begin in the second quarter of the year. UK sales should commence before the end of 2019.
Top 10 best hybrid SUVs and hybrid 4x4s 2023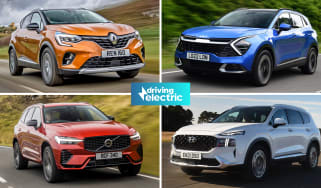 Top 10 best hybrid SUVs and hybrid 4x4s 2023
Top 10 best used hybrid cars 2023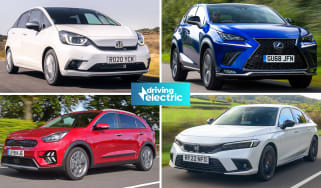 Top 10 best used hybrid cars 2023
Vauxhall Frontera to arrive as Crossland EV replacement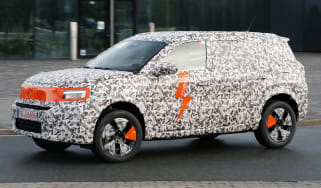 Vauxhall Frontera to arrive as Crossland EV replacement
The Vauxhall Mokka Electric will soon be joined by a chunkier, yet cheaper sibling that's set to revive a classic nameplate
New electric cars coming in 2023 and beyond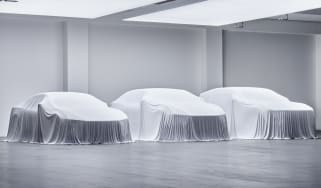 New electric cars coming in 2023 and beyond
With electric cars making up an ever-increasing proportion of sales, the industry is working flat out to launch new models – here's what's on the way …
Formula E-inspired Nissan Concept 20-23 previews hot electric Micra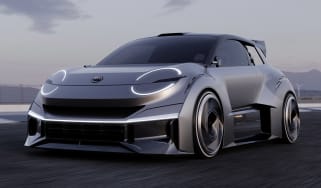 Formula E-inspired Nissan Concept 20-23 previews hot electric Micra
Nissan's latest concept car comes in the form of a high-performance version of its upcoming city EV