Kia EV9: flagship seven-seat electric SUV UK-bound in 2023
Kia plans a line-up of 14 electric cars by 2027, with the flagship EV9 SUV being the first to feature its autonomous driving technology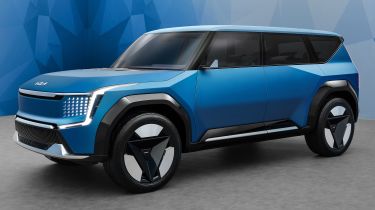 Kia has confirmed that the production version of the Concept EV9 is coming to the UK in 2023. Kia's future flagship electric SUV will compete against similar large seven-seaters such as the Mercedes EQB and the forthcoming Hyundai Ioniq 7.
When the Kia EV9 – as it's likely to be named – was confirmed for production in early March 2022, the South Korean brand claimed the roadgoing model will be capable of 0-62mph in five seconds and offer a range of approximately 335 miles.
Kia also claims you'll be able to add 62 miles of range in just six minutes of charging, although we expect that's only when plugged into a 350kW ultra-rapid charging point. Elsewhere, the EV9 will measure just under five metres from nose to tail, which is slightly less than the Tesla Model X.
The upcoming flagship seven-seater will be the first to feature Kia's autonomous driving technology, which it calls 'AutoMode'. Details are thin on the exact capabilities of this system, but Kia has disclosed one feature called 'Highway Driving Pilot' that can take care of all necessary inputs for motorway driving.
In addition, the EV9 is capable of receiving over-the-air (OTA) software updates, as well as FoD (feature on demand) services that'll allow customers to unlock additional functions after they've bought the car. 
Kia is also planning to launch a high-performance GT version of all its electric cars, following on from the EV6 GT's arrival later in 2022. That means a highly potent EV9 GT could arrive to take on the BMW iX M60 or even Lotus' electric SUV, the Eletre
More details and the first images of the production version of the EV9 are expected to appear ahead of its debut in 2023. However, the EV9 isn't the only electric model the South Korean carmaker has in the works. It's set to launch 14 new electric cars by 2027, at a rate of two a year.
The next two confirmed additions are the new Niro EV unveiled in late 2021 and going on sale soon, and the EV9 for 2023. There are also plans for two zero-emissions pickup trucks and an affordable entry-level EV. Kia has a goal of 1.4 million electric car sales a year by 2030.
Kia has previously announced its plans to become an electric-only brand in Europe by 2035 and to be selling only electric and fuel-cell vehicles globally by 2040. Kia's first hydrogen fuel-cell model will be introduced within the next decade, and is likely to use some of sister brand Hyundai's next-generation hydrogen fuel-cell technology, which was previewed in 2021.
Hyundai is also going to expand its Ioniq-badged electric range soon, with the addition of a Tesla Model 3-rivalling saloon called the Ioniq 6 and its own large seven-seat electric SUV, previewed by the SEVEN concept. Eventually, Hyundai will have a range of 11 electric cars, while its luxury spinoff brand Genesis will offer a total of six EVs.
Kia also has plans for pure-electric commercial vehicles, referred to in its 2022 strategy presentation as PBVs (Purpose-Built Vehicles). Eventually, these will be built on a dedicated 'skateboard' EV platform to allow each business to tailor the size and shape of the cars to suit their needs.
Kia Concept EV9
Our best insight to date regarding the EV9's styling is the Kia Concept EV9 (above), which made its public debut at the 2021 Los Angeles Motor Show. The concept's boxy proportions and a flat roofline closely resemble those of the BMW iX, Land Rover Defender and the brand's own Sorento SUV. However, the Concept EV9 does appear to share the EV6's thin headlights and tail-lights.
It also featured 22-inch alloy wheels, cameras in place of regular door mirrors and a new version of the brand's familiar grille design, called the Digital Tiger Face. The Concept EV9 has a three-metre-plus wheelbase, too, in order to maximise cabin space.
The cabin of the Concept EV9 features three rows of seats, a panoramic glass roof, a 'floating' centre console and 27-inch wide central infotainment display. Vegan leather, plus recycled fishing nets and plastic bottles, were used to create the concept's interior. 
Another feature of the concept is three unique modes for the cabin seating. The first, Active mode, is for when you're driving. But when the car is parked and switched to Pause mode, the first and third rows turn to face each other, while the second row folds down to become a table. In Enjoy mode, all three rows of seats are reversed and the tailgate opens.
Kia unveils large-scale electric van production plans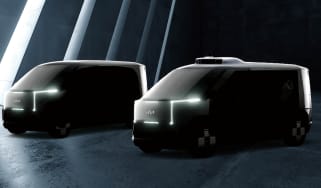 Kia unveils large-scale electric van production plans
Entry-level Kia EV could be Citroen Ami-rivalling city car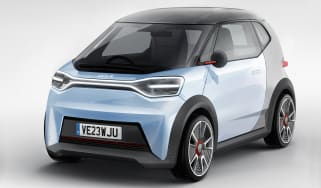 Entry-level Kia EV could be Citroen Ami-rivalling city car
Two new Kia electric SUV models expected to follow EV6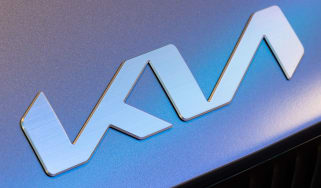 Two new Kia electric SUV models expected to follow EV6
Top 10 best plug-in hybrid SUVs 2022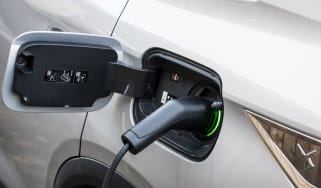 Top 10 best plug-in hybrid SUVs 2022
The finest plug-in hybrid SUVs offer low running costs, enough electric range for daily use and excellent practicality. These are the best plug-in hyb…
Top 10 best hybrid cars 2022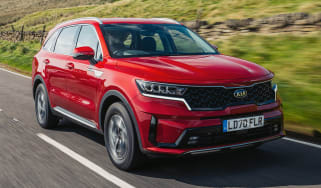 Top 10 best hybrid cars 2022
The best hybrid cars on sale in the UK right now will help reduce your fuel bills without needing to be plugged in. These are our favourites...
Best electric-car deals UK 2022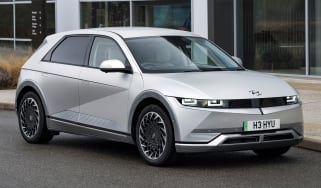 Best electric-car deals UK 2022
Looking to buy a new electric car using Personal Contract Purchase (PCP) finance? Here are the deals on offer from electric-car manufacturers right no…