Fisker Ocean review
The reborn Fisker brand launches in Europe with a Tesla Model Y-rivalling SUV. Launch models are expensive, but cheaper variants are on the way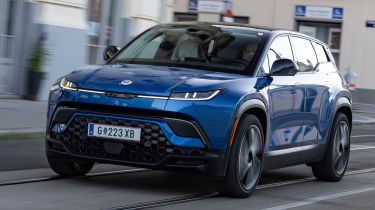 Pros
Sustainable design
Technology
Affordable base model
Cons
Firm ride
No Apple CarPlay and Android Auto
Limited launch lineup
| Car type | Range | Wallbox charge time | Rapid charge time |
| --- | --- | --- | --- |
| Electric | 440 miles | 18 hours est (0-100%, 7.4kW) | 35 mins (10-80%, TBC kW) |
Fisker Ocean verdict
First impressions of the Fisker Ocean are very good indeed. With sustainability at its core, it'll instantly win fans with its high quality, environmentally-friendly cabin, while the strong range, decent practicality and strong technology offering make it a usable family SUV. The driving experience is good enough, but we've slight concerns over how firm the ride felt over our Austrian test route. We can't wait to try more affordable variants in the UK, though – we reckon the much cheaper Sport model has the potential to really disrupt the family EV market.
Details, specs and alternatives
You'd be forgiven for having never heard of Fisker – and actually, we doubt the maker would mind all that much. Founded in 2007, until recently its only model was the Fisker Karma – a high-end plug-in hybrid saloon car that ended up selling only 2,000 units before production was suspended in late 2012.
Now, the company is back – still owned and run by founder Henrik Fisker – but with punchy plans to revolutionise the electric car market. Its first car is the Fisker Ocean, a premium SUV with a focus on technology and sustainability. Prices start from £35,970, and the more affordable Fisker Pear is due soon.
The Fisker Ocean is a rival to the Tesla Model Y, BMW iX3 and Mercedes EQC. It'll be built in Austria by third party Magna – a company also responsible for the assembly of other big-brand cars, including those from Fisker's aforementioned German rivals. Launch cars come with a huge 106kWh (usable) battery, though that £36k entry model is expected to feature a smaller 80kWh unit (good for 273 miles) when it launches in 2024.
The larger of those two batteries can return up to 440 miles on a charge, making the Fisker Ocean one of the longest range electric cars on sale. While not officially confirmed by its maker, stats from industry data body CAP suggest a peak charge speed of 180kW – faster than the BMW or Mercedes – meaning a 10-80% top-up takes around 34 minutes.
Base versions of the Fisker Ocean get a single motor, though it's not yet clear how much power or performance will be on offer. Stepping up through the range (more below) brings the option of dual-motor all-wheel drive, with the highest-spec Extreme car boasting 557bhp and a 0-62mph time of just 3.9 seconds. It feels really quick, too, even if we have some reservations over ride comfort on the largest 22-inch wheels.
A number of trims will be offered; the launch-only Fisker Ocean One is now sold out, but buyers still have the choice of Sport, Ultra and Extreme – the last of which we've had a chance to drive. All cars come with a panoramic roof, 17.1-inch central screen, a digital rear-view mirror and loads of safety features. 
Ultra ramps up the kit count and also adds a second motor for all-wheel drive, plus the bigger battery option for up to 379 miles of range. Picking this version also brings an opening roof and different interior trim. Extreme gets 3D cameras, solar panels on the roof and heated seats among other things.
Range, battery size & charging
| Range | Wallbox charge time | Rapid charge time |
| --- | --- | --- |
| 440 miles | 18 hours est (0-100%, 7.4kW) | 35 mins (10-80%, TBC kW) |
Eventually a smaller battery will be offered, though for now the Fisker Ocean Extreme gets a huge 113kWh (106kWh usable) battery for an official range of 440 miles – dropping only slightly (to 436 miles) if you go for the larger 22-inch wheels. Those numbers make it one of the longest-range electric cars on sale, beating the most efficient Tesla Model Y, and leaving plenty of clean air between smaller-battery rivals like the BMW iX3 and Mercedes EQC.
Partnership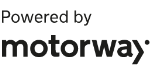 Need to sell your car?
Find your best offer from over 5,000+ dealers. It's that easy.
Fisker hasn't confirmed peak charging speeds, though industry body CAP quotes a 180kW maximum for the Ocean Extreme – meaning the SUV is good for a 10-80% charge in a little over 34 minutes. That compares favourably with those aforementioned rivals, especially when you consider how much bigger the Fisker's battery is.
Again, Fisker doesn't quote AC charging speeds – only that a full top-up is possible in around 18 hours. Rough back-of-the-fag-packet maths suggests that correlates roughly with what's possible on a 7kW home wallbox.
Top-spec Ocean Extreme cars also get a solar roof, which Fisker claims can add up to 1,500 miles of range every year. Take this with a pinch of salt, however, while handy, it's unlikely to have the same effect in Cornwall as it might in California.
Running costs & insurance
Being an electric car, the Fisker Ocean is subject to the same rock-bottom 2% Benefit-in-Kind tax banding as all its main rivals. That means that even in the priciest Ocean Extreme spec, higher-rate taxpayers would be liable for just £487 per year – hold out for the smaller-battery Ocean Sport due later and that figure would drop by almost 50%.
Insurance ratings haven't been confirmed at this point, though we'd expect a fairly lofty rating; the Ocean's main rivals – including the Mercedes EQC and Tesla Model Y – all sit in the very highest insurance groups.
Performance, motor & drive
| 0-62mph | Top speed | Driven wheels | Power |
| --- | --- | --- | --- |
| 3.9s | 128mph | Four | 557mph |
Like many EVs, you don't need to switch the Fisker Ocean on; provided the key is in the car, you just sit down, put your foot on the brake pedal and the car comes to life. It launches in 'Earth' mode – a kind of eco setting that limits power for maximum range, though we found this setup perfectly pleasant for daily duties.
'Fun' ramps things up, while 'Hyper' (only on Ultra and Extreme) brings a Boost mode for full performance (up to 557bhp) – freeing up the possibility of 0-62mph in just 3.9 seconds. It's a fast car, for sure, but it pays to take a more relaxed approach at times; the Fisker Ocean is heavy. Body control is fine, but the seats lack support – so you feel as if you're being thrown about a bit during quick cornering.
The steering could do with a bit more feel – like a number of the Ocean's rivals – and the brakes aren't as sharp as we might hope. We're assured the cars we tried were early examples, however, and that certain aspects are still undergoing refinement. 
Our biggest concern is the ride; despite being honed on pothole-laden UK tarmac (the brand has a base in Banbury, Oxfordshire) the Ocean feels noticeably firm. Again, this is not something unique to the Fisker – plenty of EVs have stiffer suspension to compensate for their hefty weight – but we'd like a little more cushion over rougher roads. Our car came fitted with the largest 22-inch wheels; riding on the smaller 20s might be smoother.
Interior, dashboard & infotainment
Inside the Fisker Ocean you'll find a high-quality and tech-laden cabin. There's a big 17.1-inch central touchscreen, which can rotate in high-spec cars into a so-called 'Hollywood Mode' – giving users a landscape view for watching films or streaming services while charging. There's no Apple CarPlay or Android Auto connectivity, with brand CEO Henrik Fisker wanting to monitor customer reaction to the standard setup before contemplating whether an over-the-air update is necessary at a later date.
The system does work well, to be fair. The user experience is good, with Fisker portioning up the screen so that key functions like the sat-nav are always visible. The Fisker Pulse audio setup in our car (powered by ELS Studio 3D) seemed sharp, too – particularly appealing if you plan to make good use of Hollywood Mode for the screen.
Hidden vents sit within the dashboard, controlled via that big display. Not all the buttons are nestled within, however, as a row of physical controls beneath the screen allow access to things like temperature and media volume, as well as offering a shortcut for the windscreen demister.
The Ocean is designed to be as sustainable as possible from the point of manufacture. As such, there is no leather inside – not even as an option. Fit and finish is impressive, with metals and fabrics lining the dash on our test car. The true test will come when Fisker starts rolling out its entry-level Ocean, however; prices for that version start from just £35,970, making it a plausible alternative to the Tesla Model Y.
Boot space, seating & practicality
| Length | Width | Height | Boot space (seats up/down) |
| --- | --- | --- | --- |
| 4,774mm | 2,147mm | 1,629mm | 476/918 litres |
For such a large car, the Fisker's on-paper boot space figures aren't that impressive. Indeed, 918 litres (seats down) is smaller than the space you'll find in a Peugeot e-208 supermini. In reality, however, the Ocean is much more spacious than these numbers suggest; we suspect the conversion from cubic feet to litres – remember Fisker is an American brand – may not translate.
All cars get a big square boot opening with a low and flat loading lip. There's storage under the floor for the charging cables and a good few hooks for hanging your shopping. The rear window lowers electronically – like a first-generation Land Rover Freelander – to help when carrying longer items, while some versions get a 'California Mode' which can lower all the windows (including the sunroof) at once to give a true open-air feeling. Overall, the Ocean appears well thought-out.
Inside, there's plenty of space for passengers, too. You'll seat four easily, while three across the back is easier than you might think thanks to the flat floor and raised centre console, which allows space to slide your feet forward.
Reliability & safety rating
It's not often we review a car completely devoid of reliability data. Normally, even if it's a new model, the manufacturer has historic stats for its other cars – allowing us to at least gauge how dependable the new version might turn out to be. With Fisker, however, it's largely unknown.
That said, the maker is using industry stalwart Magna to build its cars in Austria – the same company who assembles various Mercedes and BMW models. This puts Fisker in a good position from the off, at least with regards to build quality. The fact that electric cars have fewer moving parts than petrol or diesel models should reduce the risk of early niggles, too.
We expect the Fisker Ocean to be a safe car, too, though independent crash test body Euro NCAP hasn't yet subjected the SUV to its stringent assessments. There are various driver assistance systems that can be switched on or off via the main touchscreen, while the semi-autonomous Fisker Intelligent Pilot system can take the strain on longer motorway journeys.