2022 Hyundai Ioniq 5 gets power increase plus battery and tech updates
Larger 77.4kWh battery introduced for Hyundai's electric family car, along with new Namsan Edition trim level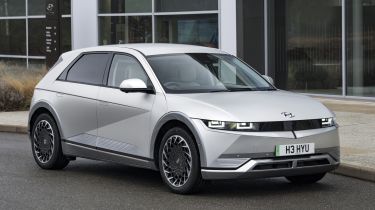 Hyundai has announced a series of updates for its Ioniq 5 electric family hatchback for 2022, including an increase in capacity for the larger of its two battery options, from 73kWh to 77.4kWh.
A new range figure from official testing has yet to be issued, but Hyundai estimates an increase from 300 to 315 miles for the rear-wheel-drive version of the car with the new battery. The all-wheel-drive version will also see its power output increased from 301 to 321bhp.
Technology updates include digital central and side mirrors, partly to address the problem of the car's rear screen quickly becoming obscured in poor weather conditions. Hyundai is also making battery heating and conditioning standard across the range; this promises improved charging performance by ensuring the battery can be brought to its optimum temperature ahead of charging being started.
A new range-topping 'Namsan Edition' trim level has been added to the line-up, named after a mountain in the South Korean capital city Seoul. Standard features include a full-length 'vision roof', plus leather upholstery, relaxation seats and aforementioned digital side mirrors.
The Ioniq 5 range continues to kick off with the rear-drive 58kWh battery model, available in SE Connect (£39,400) and Premium (£41,900) trim levels. After that, the 77.4kWh battery is the order of the day, offered with either rear or four-wheel drive in the Premium (£45,345/£48,845), Ultimate (£48,345/£51,845) and Namsan Edition (£52,900/£56,400) specifications.
Top 10 best electric cars 2023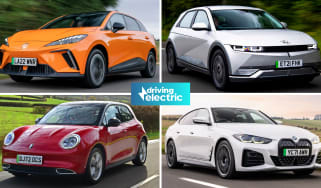 Top 10 best electric cars 2023
Hyundai Ioniq 5 N is designed to feel like a petrol hot hatch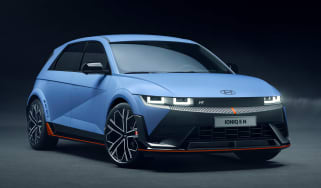 Hyundai Ioniq 5 N is designed to feel like a petrol hot hatch
Top 10 best electric family cars 2023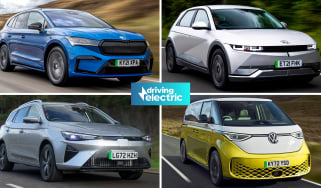 Top 10 best electric family cars 2023
BMW i4 facelift to topple Tesla with huge range and tech upgrades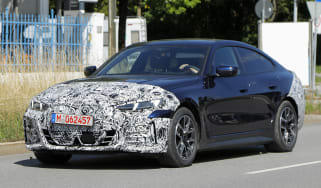 BMW i4 facelift to topple Tesla with huge range and tech upgrades
An updated version of the BMW i4 has been spotted testing, likely sporting a longer range and the latest technology
Electric BMW iX2 is set to take the kidney grille to the next level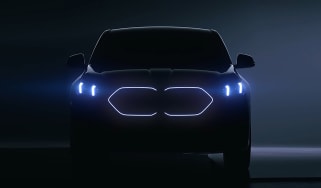 Electric BMW iX2 is set to take the kidney grille to the next level
BMW has teased the highly-rumoured iX2 coupe-SUV, which has been revealed to get enlarged illuminated kidney grilles