New Hyundai Vision FK hydrogen performance car producing over 670bhp teased
The high-performance hydrogen-powered sports car is part of Hyundai's 'Hydrogen Vision 2040' strategy, which aims to popularise hydrogen power
This is the Hyundai group's Vision FK concept: a two-door sports car that produces over 670bhp, can accelerate from 0-62mph in under four seconds and combines hydrogen fuel-cell and plug-in electric-car technology to create what could be a new type of zero-emissions performance model.
The rear-wheel-drive, zero-emissions future BMW M4 rival also boasts a range of around 373 miles – over 90 more than what the 590bhp Audi RS e-tron GT battery-electric performance flagship will cover on a full charge.
Power comes from a Hyundai designed and built fuel-cell stack, coupled with a plug-in electric powertrain that was developed in collaboration with electric supercar brand Rimac, which Hyundai holds a 12% stake in.
According to Hyundai's head of research and development, Albert Biermann, the Vision FK will eventually go into production and will be the first car of its kind to use this powertrain. Biermann said: "The Vision FK is one of our rolling lab projects where we challenge our engineers to drive forward… the packaging situation of this vehicle, which has a combination of a high-power battery electric system and a fuel cell system, is very challenging.
Hyundai's N performance division has already been exploring uses for battery-electric and hydrogen fuel-cell technology for some time, having unveiled an 872bhp hydrogen-powered racecar concept called the N 2025 Vision Gran Turismo, powered by the world's first mass-produced hydrogen fuel-cell, in 2015. Now, Hyundai N will apply some of that technology and lessons from motorsport to the Vision FK, with the potential for a production version to compete in motorsport down the line.
Hyundai is also the most likely candidate out of the group's brands (Hyundai, Kia and Genesis) to launch a hydrogen fuel-cell sports car, given that it also produces one of the two hydrogen fuel-cell cars on the market right now – the NEXO SUV – with the Toyota Mirai being the other.
The high-performance, zero-emissions sports-car concept was revealed at the group's Hydrogen Wave forum, alongside several other applications for the company's fuel-cell technology, including fully autonomous trailer drones and hydrogen-powered vehicles for emergency relief and rescue.
The forum will be followed by a physical exhibition called 'HydroVILLE', where the newly unveiled concepts and applications will be on display; this will hopefully be our chance to get a proper look at the Vision FK in the metal.
The Hyundai group also used the forum to discuss the third generation of its hydrogen fuel-cell powertrain, which will be introduced in 2023. According to the company, the new system is half the cost of previous versions and up to 30% smaller, but can produce twice as much power. The group aims to achieve price parity between fuel-cell electric vehicles (FCEVs) and battery electric vehicles (BEVs) by 2030.
Several other brands, such as BMW, Land Rover and Vauxhall, are developing vehicles featuring hydrogen fuel cells, with BMW's iX5 Hydrogen making its public debut at the 2021 IAA Mobility show in Munich. Hydrogen infrastructure remains limited in many countries, however, with only 11 refuelling stations currently in the UK.
Tesla Supercharger network: complete guide to Tesla charging stations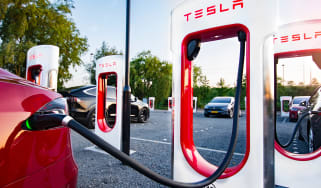 Tesla Supercharger network: complete guide to Tesla charging stations
The Tesla Supercharger network is expanding fast, providing reliable rapid charging throughout the UK to Tesla and non-Tesla owners alike
Where can I buy hydrogen and where is my nearest hydrogen filling station?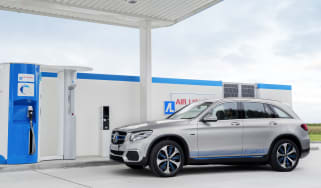 Where can I buy hydrogen and where is my nearest hydrogen filling station?
A guide to where you can find UK hydrogen fuel stations for filling up a hydrogen fuel-cell car
Top 10 best electric SUVs 2022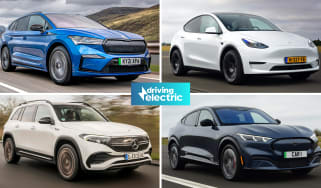 Top 10 best electric SUVs 2022
Electric SUVs combine style and practicality with low running costs, making them a very popular choice in the UK. Here are our top 10 favourites to bu…