Ford F-150 Electric spied testing
An electric version of one of Ford's biggest-selling models, the F-150 pickup truck, has been spied testing on the road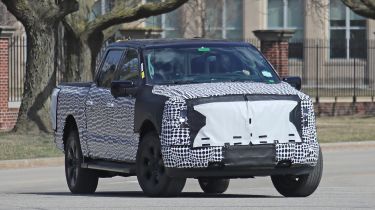 An electric version of Ford's F-150 pickup truck has been spotted testing near the company's plant in Dearborn, Michigan, where the electric pickup will be built when it goes into production next year.
The test version of the F-150 electric remains heavily camouflaged, but we can clearly see that Ford has chosen to keep the classic pickup design. Rather than the more futuristic styling of the electric F-150's main competition, like the Tesla Cybertruck or the Rivian R1T. 
Thanks to the truck's height and the absence of any exhaust system, we can see the rear axle's electric motor and the F-150's coilover suspension. 
There are still no official details on the electric F-150, but it is unlikely to go on sale in yet the UK due to the F-150's size. However, its technology could be carried over to the smaller Ford Ranger series, which is available in the UK. Either way, with nearly a million F-series trucks sold in the US every year year, an electric F-150 could be a huge step to making electric vehicles more mainstream.
The electric Ford F-150 is to expected arrive in 2022, with a range of roughly 300 miles, rapid-charging capability and strong torque – all characteristics of Ford's first modern electric offering, the Mustang Mach-E family SUV.
New Ford electric car due in 2023 as focus turns to EVs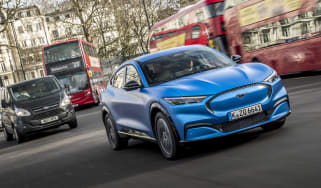 New Ford electric car due in 2023 as focus turns to EVs
Ford S-MAX Hybrid and Ford Galaxy Hybrid go on sale
Ford S-MAX Hybrid and Ford Galaxy Hybrid go on sale
Ford Fiesta hybrid and Ford Focus hybrid announced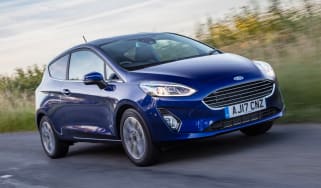 Ford Fiesta hybrid and Ford Focus hybrid announced
Best plug-in hybrid SUVs 2021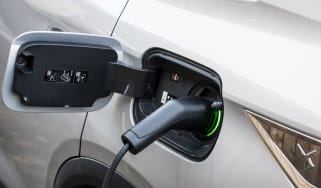 Best plug-in hybrid SUVs 2021
A good plug-in hybrid SUV should combine low running costs with excellent practicality. These are some of the best on sale right now
Best electric SUVs 2021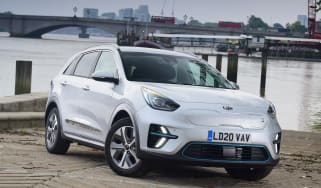 Best electric SUVs 2021
Our selection of the best electric SUVs you can buy features cars that promise to mix style, practicality and rock-bottom running costs
Longest range electric cars 2021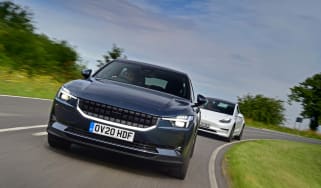 Longest range electric cars 2021
The range of electric cars is continually improving. Here are the top 10 models with the longest range on a single charge