Ford F-150 Lightning vs GMC Hummer EV vs Rivian R1T vs Chevrolet Silverado EV: spec-sheet battle
The all-American pickup truck is going electric – and we've taken a deep dive into the numbers to find out how Ford, Chevy, Rivian and Hummer's offerings compare
The electric pickup-truck class is hotting up in the US, with a host of new arrivals unveiled in the past 12 months. The latest to break cover was the Chevrolet Silverado EV, which offers serious competition for the hotly anticipated Ford F-150 Lightning, the reborn Hummer EV and the futuristic Rivian R1T.
While none of these zero-emissions pickups is expected to go on sale in the UK, their range, performance and technology makes them worthy of closer examination. And as pickups remain one of the most popular types of vehicle around the world, their arrival marks a significant moment in the global transition to electric transport. 
So, let's embark on a game of electric pickup Top Trumps to find out how these four stack up against one another. We've elected to leave the Tesla Cybertruck out of this comparison for now, as we still haven't seen the production model, or its verified figures and technical specifications.
Chevrolet Silverado EV
| | |
| --- | --- |
| Power: | Up to 665bhp/over 1,050Nm of torque |
| Range: | Up to 400 miles |
| Rapid-charging speed: | 350kW |
| Standout feature: | 350kW rapid-charging capability |
| Maximum towing capacity/payload: | Up to 4.5 tonnes/544kg |
| Pricing in US: | $39,900-$105,000 |
The most direct rival to the Ford F-150 Lightning yet, the Silverado EV won't be hitting the streets until 2023 at the earliest, but its recently revealed capabilities may have the Blue Oval worried.
Like the F-150 Lightning, all versions of the Silverado EV get a dual-motor setup for standard four-wheel drive, with even the entry-level Work Truck variant pumping out 503bhp and 834Nm of torque. But the top-of-the-range RST has a total output of 655bhp and over 1,050Nm of torque when you select the 'Wide Open Watts', or WOW mode – enough to propel it from 0-60mph in under 4.5 seconds.
The Silverado EV also has a claimed 400-mile range to match the Rivian R1T's, thanks to a whopping 200kWh, 24-module battery – that's nearly five times the size of the electric Fiat 500's battery. However, it can also be recharged at up to 350kW – faster than any of Audi, BMW, Mercedes or Porsche's flagship electric models are capable of reaching. At that speed, you can add roughly 100 miles of range in 10 minutes if you find a fast enough ultra-rapid charging point
The basic model is the business and fleet-oriented Work Truck, or WT, which starts from $39,900 (c.£29,500). It gets independent suspension at the front and rear, an 11-inch central touchscreen, an eight-inch digital driver's display behind the wheel, six-foot long truck bed and storage space under the bonnet. Its key numbers are a 4.5- tonne (10,000lb) towing capacity and 589kg (1,300lb) maximum payload for the RST, but after the initial launch, Chevrolet will introduce a second fleet model with a nine-tonne (20,000lb) maximum trailer weight.
The $105,000 (c.£77,600) top-of-the-range RST not only gets more power and higher towing and payload capacities: it also features adaptive air suspension and four-wheel steering as standard, as well as a 17-inch central infotainment touchscreen, an 11-inch digital driver's display with 3D animations, a head-up display, a panoramic sunroof and GM's 'Super Cruise' driver-assistance technology, which allows for hands-free driving on 200,000 miles of pre-mapped US and Canadian highways. Read more about the Chevrolet Silverado EV here.
Ford F-150 Lightning
| | |
| --- | --- |
| Power: | Up to 555bhp/1,050Nm of torque |
| Range: | 230-300 miles |
| Rapid-charging speed: | 150kW |
| Standout feature: | BlueCruise hands-free driving system |
| Maximum towing capacity/payload: | Up to 4.5 tonnes/907kg |
| Pricing in US: | $39,974-$90,874 |
In 2021, Ford's F-Series trucks were once again the biggest-selling vehicles in America, continuing a 40-year streak at the top of the charts, beating hatchbacks, sedans and SUVs alike. So a zero-emissions version of the hugely popular F-150 is a big step towards getting more people and businesses to switch to electric.
Partnership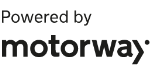 Need to sell your car?
Find your best offer from over 5,000+ dealers. It's that easy.
Every version of the F-150 Lightning produces over 1,050Nm of torque from a dual-motor setup. The standard-range truck makes 420bhp, while the extended-range variant produces 555bhp and can sprint from 0-62mph in just over four seconds, according to Ford. However, the standard-range truck has a slightly higher maximum payload of 907kg (2,000lb); roughly 100kg more than the extended-range version, while towing capacity for the electric F-150 is rated at up to 4.5 tonnes (10,000lb).
The standard-range version also has a 230-mile range, but if you upgrade to the extended-range battery, the truck can cover up to 300 miles on a charge. However, all models are capable of charging at up to 150kW, which is slower than its rivals here, but still fast enough to add 41 miles of range in 10 minutes. The F-150 Lightning also boasts 400 litres of storage space in the 'frunk', as well as a 5.5-foot long bed.
Like the Silverado EV, the F-150 line-up kicks off with a more commercial-focused version, this time called the Pro ($39,974/c.£29,500), which is only available with the standard-range battery and powertrain. But it does feature a 12-inch central touchscreen and 12-inch digital driver's display, plus LED headlights, onboard scales, outlets in the bed to power tools, and Ford's Co-Pilot360 2.0 safety and driver-assistance systems.
Above Pro are the XLT and Lariat trims, which are both available with either the standard or extended-range batteries. At the top of the range is the F-150 Lightning Platinum ($90,874/c.£67,000). This gets the bigger battery and a more powerful motor setup, as well as the 15.5-inch portrait touchscreen from the Mustang Mach-E, premium leather seats, a Bang & Olufsen sound system and Ford's 'BlueCruise' hands-free driving system which can be engaged on 100,000 miles of pre-programmed zones. Read more about the Ford F-150 Lightning here.
GMC Hummer EV
| | |
| --- | --- |
| Power: | Up to 985bhp/15,600Nm of torque |
| Range: | 250-329 miles |
| Rapid-charging speed: | 300kW |
| Standout feature: | Crabwalk |
| Maximum towing capacity/payload: | 3.4 tonnes/590kg |
| Pricing in US: | $79,995-$110,295 |
Plenty of iconic car designs are being reinvented for the electric age, from the Renault 5 to the Volkswagen Microbus, and there's also a new 'Humvee'. It's not just about styling with the Hummer EV, though: there's a brand new, EV-dedicated platform underneath and its performance figures will put some supercars to shame.
The Hummer EV boasts headline-grabbing power figures of up to 985bhp and 15,600Nm of torque and as a result, despite weighing over four-and-a-half tonnes, the colossal pickup can accelerate from 0-62mph in as little as three seconds when in 'Watts to Freedom' or WTF mode. 
The less expensive EV2 and EV2x models get two electric motors as opposed to the three of the top-spec version, but they still pump out an impressive 625bhp and 10,000Nm of torque. The entry-level EV2 also misses out on 800-volt charging, with those above it capable of being recharged at up to 300kW – faster even than the Porsche Taycan. The real attention-grabber is the 'CrabWalk' function, which allows the Hummer to move diagonally at low speeds over challenging terrain.
The Hummer EV pickup has a nine-inch longer wheelbase than the SUV version, to provide more space for the five-foot bed; maximum payload stands at 590kg (1,300lb). It's also capable of towing up to 3.4 tonnes (7,500lb) and under the bonnet there's 320 litres of additional storage space. Inside, the reborn 'Humvee' gets a 13.4-inch central touchscreen and 12.3-inch digital driver's display. All versions also have the same 'Super Cruise' hands-free driving system as the Silverado EV.
The EV2 starts from $79,995 (c.£56,600), with prices rising to $89,995 (c.£63,700) for EV2x and $99,995 (c.£70,800) for the top-spec EV3x. There's also a $110,295 (c.£81,500) fully loaded 'Edition 1' version, however, reservations for that have now been filled. Optional extras include removable sky panels and an 'Extreme Off-Road' Package, which includes 35-inch tires, improved differential locks, underbody cameras and underbody protection for crossing rocky terrain. Read more about the GMC Hummer EV pickup here.
Rivian R1T
| | |
| --- | --- |
| Power: | 743bhp/14,000Nm of torque |
| Range: | 314-400+ miles |
| Rapid-charging speed: | 200kW |
| Standout feature: | Futuristic styling |
| Maximum towing capacity/payload: | 4.9 tonnes/798kg |
| Pricing in US: | $67,500-$83,000 |
Arguably the model that kickstarted the electric pickup trend, the R1T was first announced in late 2018, before we'd ever even heard the word 'Cybertruck'. It and its SUV sister model helped put US startup Rivian on the map, and late 2021 saw the first examples delivered to customers in North America.
Acceleration from 0-60mph in the Rivian R1T takes as little as three seconds, despite a significant 2.6-tonne weight. This is thanks to four electric motors developing a combined 743bhp and an enormous 14,000Nm of torque. A torque-vectoring system precisely adjusts the amount of power each wheel receives for optimum grip and traction.
The futuristic-looking pickup is available with a choice of two battery sizes. Models fitted with 135kWh battery get a range of 314 miles on the American EPA test cycle, while the larger 180kWh 'Max Pack' holds enough juice to cover over 400 miles on a charge – although this figure is still pending verification and upgrading to the larger unit adds $10,000 to the R1T's price.
The R1T comes in either Explore or Adventure trim, which start from $67,500 (c.£49,800) and $73,000 (c.£53,880) respectively. All have vegan leather upholstery, a panoramic sunroof, a Meridian sound system with a removable Bluetooth speaker, a 12.3-inch digital gauge cluster and a 15.6-inch central infotainment touchscreen. 
There's also a combined 1,755 litres of storage space thanks to a 4.5-foot bed with two 120V outlets, plus a 314-litre 'frunk' under the bonnet. You also get a 'gear tunnel', which can be fitted with a camping kitchen if you don't want to use it to store skis or other items. The R1T can also tow up to 4.9 tonnes (11,000lb), and has a maximum payload of 798kg (1,760lb).
Rivian's zero-emissions pickup also boasts strong off-road capability, with several driving modes for rock crawling and other terrain, along with adjustable air suspension allowing for a maximum ground clearance of 360mm and a wading depth of a metre. When you're not off the beaten track, the R1T also features numerous safety and driving-assistance systems, including adaptive cruise control, blind-spot warnings and Rivian's 'Driver+' system, which can steer and adjust the speed of the truck by itself. Read more about the Rivian R1T here, including our first-ride review.
Conclusion
Each of these electric pickups boasts capabilities that even £100,000 luxury electric cars can't match, and that alone is impressive. The Hummer EV has some unique off-road-focused features, the Ford F-150 Lightning offers an enticing package to loyal Blue Oval owners and the Rivian R1T's styling and technology have established a strong benchmark for the class, which all must now try to surpass.
But in this four-way EV pickup brawl, on paper the Chevrolet Silverado EV leads the pack thanks to its 400-mile range, 350kW rapid-charging capability and 'Super Cruise' hands-free driving system. The fact that the basic sub-$40,000 Work Truck version will be available from launch when it arrives in 2023, and can cover up to 400 miles on a single charge, is also worth noting.
Iconic Ford Capri to be reborn as all-electric coupe-SUV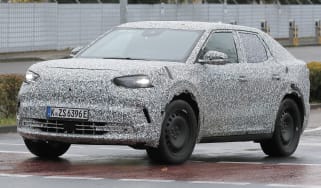 Iconic Ford Capri to be reborn as all-electric coupe-SUV
Ford Explorer: Volkswagen ID.4 rival delayed to meet safety regulations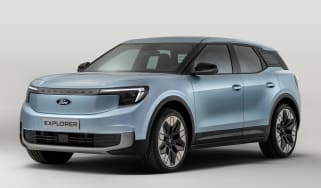 Ford Explorer: Volkswagen ID.4 rival delayed to meet safety regulations
New 2024 Ford E-Tourneo Courier is an electric lifestyle MPV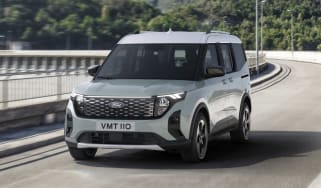 New 2024 Ford E-Tourneo Courier is an electric lifestyle MPV
First contact: facelifted Kia EV6 will look even more like a UFO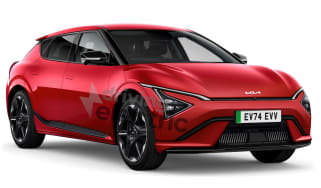 First contact: facelifted Kia EV6 will look even more like a UFO
Kia is readying an update for the EV6 crossover, which is set to include a new face and tech from the larger EV9
New Fisker Ocean Sport washes up in the UK: £36k for a 288-mile range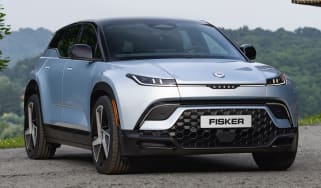 New Fisker Ocean Sport washes up in the UK: £36k for a 288-mile range
American EV startup Fisker has just launched its entry-level Ocean SUV in the UK, with a range of up to 288 miles
New Vauxhall Vivaro Electric is cheaper, yet has more range and tech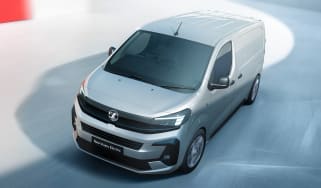 New Vauxhall Vivaro Electric is cheaper, yet has more range and tech
Vauxhall has given its Vivaro Electric panel van a mid-life refresh with a new face and some of the latest tech