Fiat announces new electric-car grant for 500e
Fiat E-Grant is open to all 500e buyers and slashes the city car's price by £3,000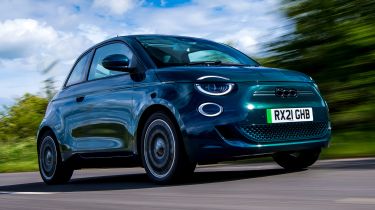 A year on from the discontinuation of the government's plug-in car grant, Fiat has decided to take matters into its own hands by launching what it calls its own £3,000 'grant'.
This new incentive, dubbed 'Fiat E-Grant', doubles the contribution given to all EV buyers before June 2022 and is open to all Fiat 500e customers. Taking this offer into account, the Fiat 500e now starts from just £25,195, making it one of the cheapest electric cars on sale – even undercutting the excellent MG4, DrivingElectric's reigning Car of the Year.
Fiat says the scheme has been introduced as a response to the government axing its plug-in grant last year, which had slowly been reduced from £5,000, to £2,500 and finally £1,500 before it was eventually removed altogether.
Many in the automotive industry have blamed the apparent slow down in the uptake of electric vehicles on the removal of the plug-in car grant; the SMMT claims that electric vehicle market share has only grown by 25% year-to-date, in comparison to 88% by this point last year.
Fiat has also pointed out that 21 EU states still offer some kind of EV incentive, with the company's UK boss Damien Dally saying: "There's no doubt the government's Plug-in Car Grant successfully kickstarted the UK's electric car revolution.
"However, with the cost-of-living crisis and rising cost of electric vehicles, coupled with our net zero climate targets, we believe more needs to be done to incentivise individuals to be able to afford to make the switch."
It's unclear at this stage how long Fiat's E-Grant will last, but it's possible that other manufacturers may join the fray in order to avoid being significantly undercut. For the time being, it only covers the 500e and the 500e Convertible, however with the brand preparing to unveil its all-new Fiat 600 SUV, it's not unreasonable to expect that it could also be offered for that car when it eventually goes on sale as well.
"Everyone wins in the switch to EVs. We must hold our nerve on the 2030 ICE ban"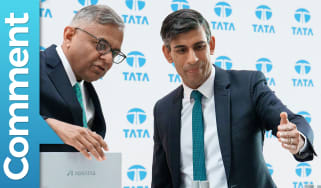 "Everyone wins in the switch to EVs. We must hold our nerve on the 2030 ICE ban"
BMW i4 facelift to topple Tesla with huge range and tech upgrades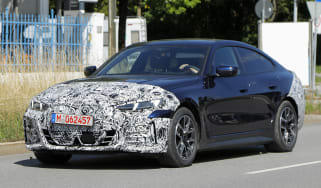 BMW i4 facelift to topple Tesla with huge range and tech upgrades
An updated version of the BMW i4 has been spotted testing, likely sporting a longer range and the latest technology
Electric BMW iX2 is set to take the kidney grille to the next level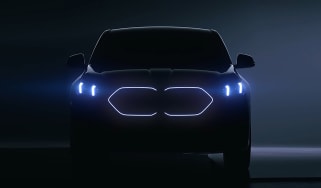 Electric BMW iX2 is set to take the kidney grille to the next level
BMW has teased the highly-rumoured iX2 coupe-SUV, which has been revealed to get enlarged illuminated kidney grilles