Fiat to go fully electric by 2030
Lingotto factory roof-top test track will also become Europe's largest hanging garden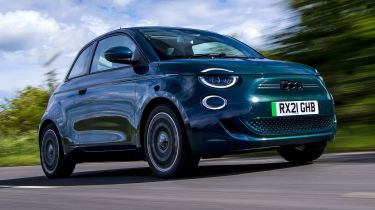 Fiat has announced that between 2025 and 2030, the entirety of its line-up will gradually become electric only.
CEO Olivier François said when announcing the decision: "It is our duty to bring to market electric cars that cost no more than those with an internal-combustion engine, as soon as we can, in line with the falling costs of batteries.
"We are exploring the territory of sustainable mobility for all: this is our greatest project. Between 2025 and 2030, our product line-up will gradually become electric-only. This will be a radical change for Fiat."
Fiat hasn't announced any new electric models at this stage beyond the Fiat 500, but one of the next to arrive could be the production version of the Fiat Centoventi: an electric reimagining of the Fiat Panda supermini. We know the Centoventi, or some development of it, is confirmed for production, but an on-sale date has yet to be disclosed.
Fiat also sells the e-Ducato large electric van, and we expect to see the likes of the Tipo, 500X or 500L will become electric-only as well, or be replaced with entirely new models.
The announcement of the brand's transition to an electric-only range came as part of a discussion between François and architect Stefano Boeri, which also covered topics like improving access to electric cars and charging points and how to lower the barriers of entry to electric cars.
The plans for improving the Italian brand's sustainability also include converting the now-iconic test track on the roof of the Lingotto factory in Turin into the largest hanging gardens in Europe, featuring over 28,000 plants.
Electric Renault 5: prices, 2024 launch date and teaser images of the MINI Cooper rival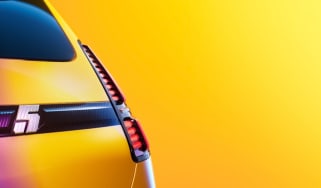 Electric Renault 5: prices, 2024 launch date and teaser images of the MINI Cooper rival
New Fisker Ocean Sport washes up in the UK: £36k for a 288-mile range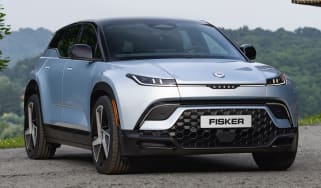 New Fisker Ocean Sport washes up in the UK: £36k for a 288-mile range
American EV startup Fisker has just launched its entry-level Ocean SUV in the UK, with a range of up to 288 miles
First contact: facelifted Kia EV6 will look even more like a UFO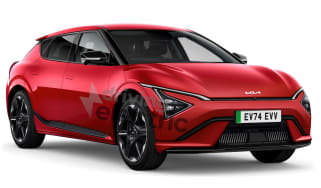 First contact: facelifted Kia EV6 will look even more like a UFO
Kia is readying an update for the EV6 crossover, which is set to include a new face and tech from the larger EV9
Big price cut: Electric Renault Megane prices slashed in time for Christmas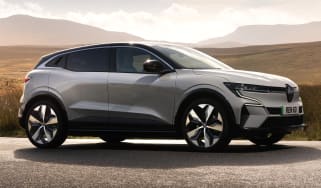 Big price cut: Electric Renault Megane prices slashed in time for Christmas
Renault Megane E-Tech gets a price drop of up to £3,500, bringing the starting price to just £34,495