Should I buy eco tyres?
If you want to improve the efficiency of your hybrid or electric car, eco-friendly tyres are a good option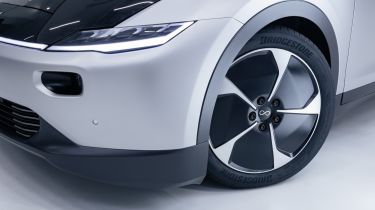 Tyres are an important part of your car, but it's easy to overlook them. Replacing them often involves a trip to a tyre shop and expense, both of which are unwanted, so it can be tempting to just plump for the cheapest rubber and get on your way again. But not all tyres are created equal; some are designed with performance in mind, and some are specifically for winter, for example.
You can also buy economy tyres, which promise lower running costs and emissions than normal ones. They seem like a good fit for hybrid and electric cars, as many of these cars have a focus on efficiency, but should you buy eco tyres?
What are eco tyres?
Eco-friendly tyres are designed to have less rolling resistance than normal tyres. By reducing rolling resistance, and therefore friction, the tyres should help to improve your fuel economy and range between refills or recharges. As a result, many electric and hybrid cars come with eco tyres as standard.
Tyres are made up of lots of different rubber types, which give slightly different qualities. Eco tyres use very tight rubber compounds, so it's easier for the powertrain to turn the wheels. As a result, less energy is wasted and your efficiency is improved.
In most cases, these 'green' tyres aren't just a marketing ploy; they can offer real benefits. You may notice a slight improvement in the range of your car, while coasting may be easier (this will also help efficiency) and pollution can be reduced as well, as you're not using so much fuel or energy.
Research from the University of Munich found that eco tyres could reduce a driver's fuel bill by around £200 over 20,000 miles, which is a reasonable saving. Unlike sport tyres, economy tyres aren't usually much more expensive than standard ones, either.
Will I still have enough grip?
However, get rid of too much friction and your tyres won't grip on the road surface, so tyre manufacturers have invested vast sums of money in creating eco-focused tyres that still provide excellent grip in both wet and dry conditions. While they're not designed for fast lap times like high-performance tyres are, green tyres won't put you in the hedge as soon as you try to go round a corner, either.
Tyre labels explained
Choosing tyres can be baffling; it can be confusing trying to understand why some tyres are double or triple the price of cheaper ones. Paying attention to tyre labels will show what each tyre is good at, so we'll quickly explain what they mean.
There are three main parts: the tyre's wet grip rating, its efficiency rating and how loud it'll be on the move. The rankings for wet grip and efficiency go from A to G, with A being the very best and G signifying that that tyre is probably best avoided. Quieter tyres are preferable, too, as few people want to hear a lot of road noise – especially if you have an electrified car that's whisper-quiet.
These labels are generally for a whole tyre range, rather than the specific size that your car needs.
Best eco tyres
The best eco tyres are the ones that provide the greenest motoring, without compromising on noise or grip. You'll notice that many of the eco-friendly tyres on the market will have something related to eco-friendliness in their names, like Goodyear EfficientGrip or Bridgestone Ecopia. In fact, the Goodyear EfficientGrip Performance 2 tyre came first in Auto Express magazine's 2020 tyre test.
New electric cars coming in 2023 and beyond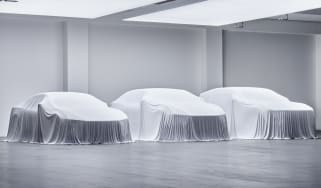 New electric cars coming in 2023 and beyond
With electric cars making up an ever-increasing proportion of sales, the industry is working flat out to launch new models – here's what's on the way …
Volvo EX30 electric SUV: prices, specs and ride review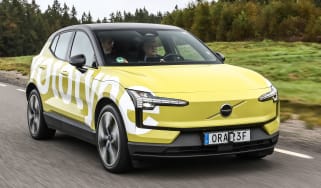 Volvo EX30 electric SUV: prices, specs and ride review
We ride shotgun in Volvo's smallest electric car, which is set to undercut rivals like the Kia Niro EV
"Everyone wins in the switch to EVs. We must hold our nerve on the 2030 ICE ban"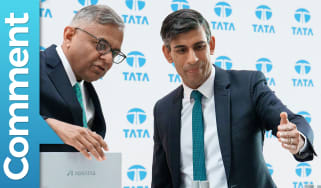 "Everyone wins in the switch to EVs. We must hold our nerve on the 2030 ICE ban"
DrivingElectric's Tom Jervis thinks the government's rollback on the 2030 petrol and diesel ban is a blunder that could kill EV consumer confidence