DS range to expand to six models within two years
Peugeot-Citroen's premium brand will expand its range from two to six cars before the end of 2022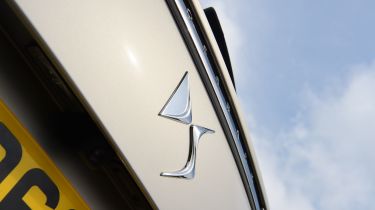 PSA Peugeot-Citroen's premium DS brand will bolster its range of cars with four additional models before the end of 2022, according to the maker's UK managing director, Alain Descat. "We are going for a six-car showroom", he told DrivingElectric. 
The existing DS 3 and DS 7 Crossback models will be joined by a new DS 9 luxury saloon in the early part of next year – a China-focused model that will also be sold in Europe. After this, two versions of the DS 4 are expected to appear.
We've already spotted a DS 4 model testing, and while Descat wouldn't confirm the variants outright, he did admit: "Clearly it's something I'd like to complement the range we have."
The proposed DS 4 range will be split down the middle, much like the recently revealed Citroen C4 models. It's thought DS will launch a conventional DS 4 hatchback version, as well as a complimentary DS 4 Crossback model with slightly raised suspension and subtle body cladding.
Of course, electrification will play a big part in the DS 4's success. Based on a new version of PSA's EMP2 mechanical platform, it's possible the Kia Niro rival will be made available both as a fully-electric model and a plug-in hybrid. This will help the maker maintain momentum in its drive for a greater share in the electrified car market; almost a quarter of current DS models sold worldwide are electrified in some way.
It's unclear what form the sixth model will take, though Descat pointed towards a model larger and more expensive than the existing DS 7 flagship: "The range is not settled," Descat told us. "Which models we are about to launch is not fully decided. I do not know, but I would probably go for something in terms of a bigger car – a bigger SUV.
"It makes sense when you're launching a new car to make sure it's global," he said. "That's like with the DS 9, which is relevant in the Chinese market. There is definitely the potential for a bigger SUV, but we also have to have the right electrified cars across the range."
Such a model would stand face-to-face with full-size premium SUVs like the Audi Q7 and BMW X5. With a list price upwards of £65,000, it would be the most expensive DS model to date.
Looking beyond 2022, DS will look to further boost its electrified offering, utilising the Groupe's new eVMP architecture thought to underpin cars like the next-generation Peugeot 3008: "The platform is launched from 2023 so I would expect very soon after that we would have a DS on it," Descat said.
DS 3 Crossback E-TENSE updated with new look and bigger battery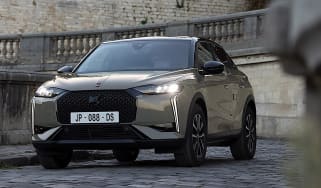 DS 3 Crossback E-TENSE updated with new look and bigger battery
New electric cars coming in 2023 and beyond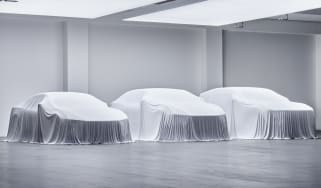 New electric cars coming in 2023 and beyond
With electric cars making up an ever-increasing proportion of sales, the industry is working flat out to launch new models – here's what's on the way …
New Toyota battery tech to deliver 500-mile EVs by 2026; 750-mile ranges to come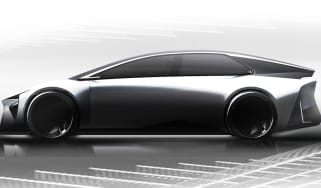 New Toyota battery tech to deliver 500-mile EVs by 2026; 750-mile ranges to come
Toyota has revealed details on its latest battery technology, set to underpin its next generation of EVs
New Fiat 600e SUV prices announced: £3,000 cheaper than a Jeep Avenger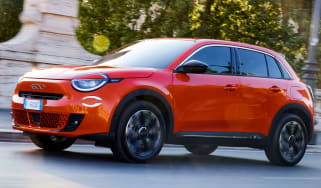 New Fiat 600e SUV prices announced: £3,000 cheaper than a Jeep Avenger
The larger sibling to the Fiat 500e gets a stylish SUV-like design and a 249-mile range