New Peugeot 3008 electric due in 2023 with 404-mile range
Next Peugeot 3008 to ditch non-electrified power; mild and plug-in hybrids to be joined by a choice of electric drivetrains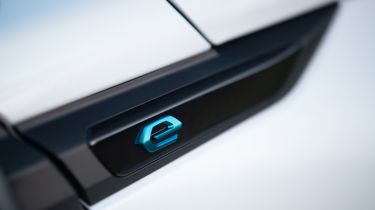 Peugeot has announced a new electric-car platform – called eVMP – that's set to underpin the next-generation 3008 SUV when it arrives in 2023. The new SUV won't be available with any purely internal-combustion engines; it'll instead be offered with a choice of mild-hybrid, plug-in hybrid and electric powertrains. 
The platform will also form the basis of a number of other new models from the wider PSA Group, including the next-generation Peugeot 5008. The new pure-electric 3008 will be offered with a choice of front or four-wheel drive, with a claimed electric range of up to 404 miles. As with other eVMP models, battery size will range from 60 to 100kWh.
Peugeot has suggested that by developing its existing EMP2 platform into the new eVMP iteration, it has been able to make sure the new 3008 keeps its plug-in hybrid option. The PSA Group's smaller, electric-focused CMP platform – as used on the latest Citroen C4, for example – doesn't allow for such technology. 
It's not yet clear what form the next plug-in hybrid 3008 will take; the current model's 296bhp 1.6-litre petrol set-up with a 13.2kWh battery is expected to be retained for the model's 2021 facelift, but could well be thoroughly upgraded for the all-new model in a few years' time.
Speaking about the design of the forthcoming all-new 3008 to DrivingElectric, former Peugeot design chief Gilles Vidal suggested that the SUV's new look will reflect the tastes and trends of customers.
"What we want to deliver to the market in the future is concepts that go all the way to what they stand for," Vidal said. "If we talk about the 3008, it's not bought by families. It's [bought by] a couple who didn't have kids yet, or a couple who don't have their kids anymore – either end of the spectrum, basically."
With this in mind, it could be that the 2023 Peugeot 3008 could take on a more coupe-SUV appearance, complete with a rakish roofline as seen on a number of premium rivals.
Peugeot E-3008: pricing announced for France's answer to the Tesla Model Y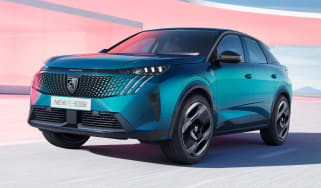 Peugeot E-3008: pricing announced for France's answer to the Tesla Model Y
​Top 10 fastest-depreciating electric and hybrid cars 2023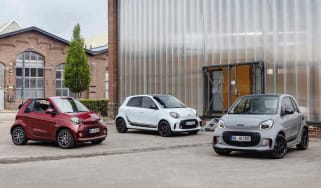 ​Top 10 fastest-depreciating electric and hybrid cars 2023
New Fisker Ocean Sport washes up in the UK: £36k for a 288-mile range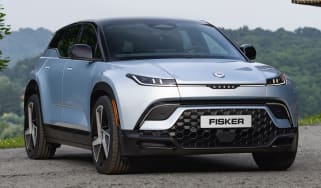 New Fisker Ocean Sport washes up in the UK: £36k for a 288-mile range
American EV startup Fisker has just launched its entry-level Ocean SUV in the UK, with a range of up to 288 miles
Big price cut: Electric Renault Megane prices slashed in time for Christmas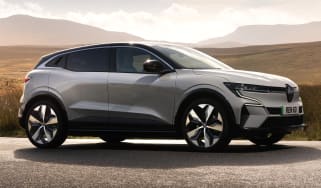 Big price cut: Electric Renault Megane prices slashed in time for Christmas
Renault Megane E-Tech gets a price drop of up to £3,500, bringing the starting price to just £34,495