All new homes and offices will be required to have charging points
The government plans to introduce the first-of-its-kind legislation later this year, after it publishes its response to consultation on the requirements for all new properties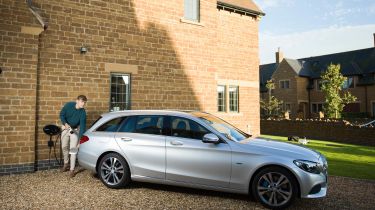 The UK government looks set to introduce legislation that will require all new homes and offices to feature an electric-car charging point, with the additional mandate that all these units be smart chargers.
In response to a question in the House of Commons this week, Rachel Maclean MP, under secretary of state for transport, said the government will publish its consultation response on requiring all new residential and non-residential buildings to have a charging point, and intends to present the new legislation later this year.
The UK would be the first country in the world to adopt such legislation, if it goes ahead. All chargers installed will additionally have to be 'smart' – allowing owners to tell their cars when to charge and up to what percentage, with the option of recharging only during times when energy demand is generally lower. On a national level, smart chargers' ability to communicate with energy providers will be able to help even out peaks in demand from millions of electric cars charging at once in the near future.
Maclean didn't provide an exact date or timeframe for when the legislation would be introduced, apart from that it would happen sometime later this year. The government first proposed the potential world-first legislation that all new-build homes would get charging points back in 2019.
It was also revealed during the same debate that charging points are being installed in the UK at a rate of around 500 per month, which is far below industry body the SMMT's estimate that 700 units need to be installed every day to keep up with rising demand and the number of electrified vehicles on the road. At this point in time, one in seven cars sold in the UK require charging, being either fully electric cars or plug-in hybrids.
Maclean responded to questions from MPs by stating that the government is currently supporting the rollout of 25,000 publicly available chargers, including more than 4,700 rapid points. The government is also supporting the installation of on-street chargers for those without access to a private driveway or car park, with 137 local authorities reportedly applying for funding from the on-street charge point scheme.
The government still provides up to £2,500 towards the cost of a new electric car through its plug-in car grant (PiCG), and can cover 75% of the cost of buying and installing a smart home wallbox charger, up to a maximum value of £350 for whoever can install one.
Best electric motorbikes 2021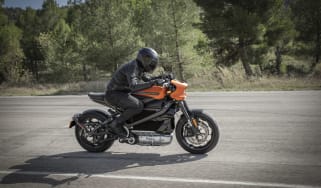 Best electric motorbikes 2021
More and more brands are getting in on the electric motorcycle action. Here's our pick of what's out there right now...
How much is the Benefit-in-Kind company-car tax on an electric car?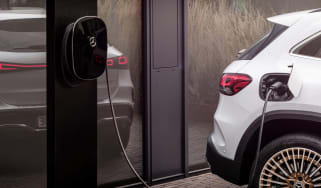 How much is the Benefit-in-Kind company-car tax on an electric car?
The company-car tax, or BiK rate, on electric cars is 1% during the 2021/22 financial year and will rise to just 2% in 2022/23, making a zero-emission…
Complete guide to the BP Pulse (formerly Polar Plus) charging network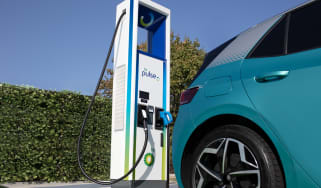 Complete guide to the BP Pulse (formerly Polar Plus) charging network
This is how to charge your electric or plug-in hybrid car on the BP Pulse public charging network (which was formerly known as the Polar Plus network)