All new homes and offices required to have EV charging points
The government is set to confirm plans to introduce laws to ensure all new homes and office are fitted with electric-car charging points from 2022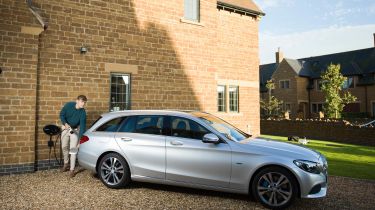 The UK government is set to announce plans to make developers install electric-car charging points at all newly-built homes and offices from 2022. The government claims the move will increase the number of chargers installed nationwide by up to 145,000 each year.
While currently unconfirmed, it's thought the new laws – due to be revealed in full later today (22 November) – will also state the units must be 'smart' chargers, allowing owners to dictate when their car is charged, and to what percentage the battery is filled. 
These chargers also have the ability to prioritise charging at times when demand on the National Grid is low. On a national level, smart chargers' ability to communicate with energy providers will be able to help even out peaks in demand from millions of electric cars charging at once.
It's thought that in addition to all new-build homes and offices, that places like supermarkets and other public buildings – as well as buildings undergoing extensive renovation – will also be subject to the new laws.
Rachel Maclean MP revealed the plans earlier this year, but didn't provide an exact date or timeframe for when the legislation would be introduced. New information suggests the plans will come into effect some time in 2022. The government first proposed the potential world-first legislation that all new-build homes would get charging points back in 2019.
At the time the plans were proposed, it was also revealed that charging points are being installed in the UK at a rate of around 500 per month, which is far below industry body the SMMT's estimate that 700 units need to be installed every day to keep up with rising demand and the number of electrified vehicles on the road.
Maclean responded to questions from MPs by stating that the government is currently supporting the rollout of 25,000 publicly available chargers, including more than 4,700 rapid points. The government is also supporting the installation of on-street chargers for those without access to a private driveway or car park, with 137 local authorities reportedly applying for funding from the on-street charge point scheme.
The government still provides up to £2,500 towards the cost of a new electric car through its plug-in car grant (PiCG), and can cover 75% of the cost of buying and installing a smart home wallbox charger, up to a maximum value of £350 for whoever can install one.
New Fisker Ocean Sport washes up in the UK: £36k for a 288-mile range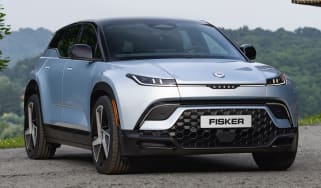 New Fisker Ocean Sport washes up in the UK: £36k for a 288-mile range
American EV startup Fisker has just launched its entry-level Ocean SUV in the UK, with a range of up to 288 miles
Big price cut: Electric Renault Megane prices slashed in time for Christmas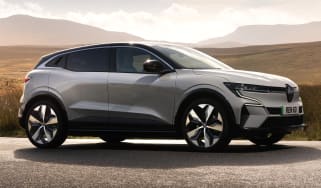 Big price cut: Electric Renault Megane prices slashed in time for Christmas
Renault Megane E-Tech gets a price drop of up to £3,500, bringing the starting price to just £34,495