BMW i3 won't be replaced
Radical electric BMW i3 hatchback will not be replaced, although production will continue for some time yet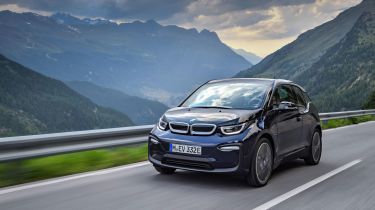 The BMW i3 – currently in its seventh year of production – will not be replaced, the company has confirmed, ending months of speculation about the car's future.
Speaking at the Los Angeles Auto Show, head of design Damagos Dukec told DrivingElectric: "The i3 was the start of a sub-brand but it's done its job now. It's a shame that it disappears, because it's an icon, but we don't do different design for diesel cars. Customers are less interested in the powertrain than the product as a whole."
Dukec wouldn't say when the i3 will be withdrawn, pointing out the distinctive electric hatchback still sells well. However it seems unlikely that the car would remain on sale beyond 2022, with its position in the line-up as a small electric hatchback due to be taken by a more affordable electric 1 Series in 2021.
That's not to say that BMW's electric 'i' brand design is done: it will live on in the iNext SUV, which Dukec says "makes sense as it's establishing electric power in a different market, and it's good to differentiate between that and X5."
Dukec took over as head of BMW design earlier in 2019, and plans to differentiate each BMW model with more disparate designs in the future. 
"BMW lives in diversity, and there will be much more diversity between BMW's model designs in future, even between models like the 3 and 5 Series," he explained. "The Concept 4, or the new 4 Series, is a good example. The customers of the 4 Series pick the one that fits for them. They are spending more money for less functionality. The car should transport and express these certain things."
Earlier in 2019, BMW board member Pieter Nota told our sister title Auto express that it was "difficult to say if the i3 will have a straight successor" given the company's focus on other electric-car segments.
"The i3 had a pioneering role, it was at the very beginning of BMW's electrification plans," he added. "But what we are seeing now is that electrification is moving more into the mainstream."
Launched in 2013, the i3 uses a carbon-fibre chassis, as does the BMW i8 Coupe and i8 Roadster. However, this is likely to be phased out in the firm's new models in favour of cheaper underpinnings that support electric, plug-in hybrid, petrol and diesel vehicles.
"We will continue to use carbon-fibre," Nota said, "but not exactly in the way that we see in the i3 today."
The i3 was updated in 2018 with a new 42.2kWh battery, and at the time it was suggested that further upgrades were preferred to the prospect of introducing an all-new successor.
Prior to Nota's comments, BMW i Division chief Robert Irlinger explained that the car isn't tied to a conventional life cycle, which would ordinarily end after seven years on sale.
"There is always further potential," Irlinger said at the Geneva Motor Show in March. "We always look to the market and whether we'll need something – a big update or a small update. But there is more to come."
Irlinger also confirmed that BMW's M division – maker of performance vehicles like the M3 – is in talks with the i department about using its electric technology.
An electric version of the latest BMW 3 Series is rumoured to be in the pipeline, but so far M cars have refrained from embracing electrification. That'll soon change, however. "You will see electrified vehicles in M division as well," Irlinger confirmed. "We are working with them, right now."
Talks with other BMW Group brands – such as Rolls-Royce and MINI – have also been held. "There are some real advantages from incorporating electric power into performance vehicles," Irlinger continued. "You have immediate torque delivery, which can give you acceleration while a combustion engine is still thinking about it. These advantages we will spread to the whole brands, in a specific way."
BMW is set to launch 25 new electrified vehicles by 2023. In June 2019, it confirmed that its electrification plans were two years ahead of schedule, having previously targeted 2025 to deliver its planned electrified models.
The forthcoming iX3 will join the existing X3 line-up and become the first model in BMW's line-up to be offered with a complete range of powertrain choices.
The i4 electric saloon is set to follow in 2021, with BMW claiming it will rival the Tesla Model S with more than 372 miles of range.
Top 9 best used electric cars 2022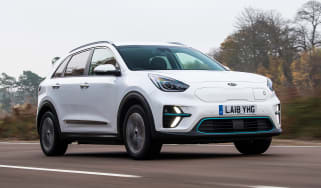 Top 9 best used electric cars 2022
Top 10 best seven-seater electric and hybrid cars 2022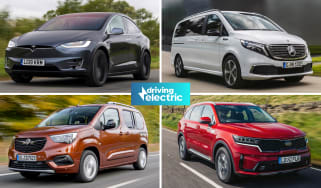 Top 10 best seven-seater electric and hybrid cars 2022
If the regular crop of electrified SUVs and family cars don't provide enough practicality for you, then take a closer look at the range of electric an…
Top 10 cheapest electric cars 2022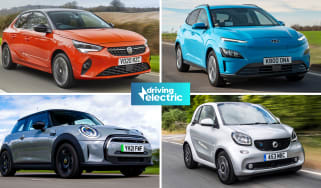 Top 10 cheapest electric cars 2022
Contrary to popular opinion, not all electric cars are expensive. Here are the cheapest ones available in the UK right now
New electric cars coming in 2022 and beyond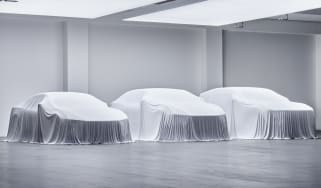 New electric cars coming in 2022 and beyond
With electric cars making up an ever-increasing proportion of sales, the industry is working flat out to launch new models – here's what's on the way …