BMW i Vision Circular concept previews potential new i3
IAA Mobility Munich show concept employs 'circular economy' principles to create a fully recycled – and recyclable – electric car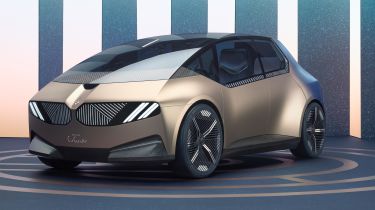 BMW has used the IAA Mobility motor show in its home city of Munich to unveil a new sustainable electric concept car, called the i Vision Circular. According to the German brand, it looks ahead to "a compact BMW for the year 2040 that is focused squarely on sustainability and luxury".
The concept's name refers to the 'circular economy', whereby almost all materials and resources are recycled and reused, keeping waste to an absolute minimum. It employs four key principles: 'rethink, reduce, reuse and recycle'. With electric models now an established part of many car brand's line-ups, attention is shifting to ensuring the materials and processes used to build cars in the first place are as sustainable as possible.
BMW's main aim when designing the i Vision Circular was to create a vehicle made 100% out of recycled materials that is itself 100% recyclable at the end of its lifetime. This has been achieved with a mix of 'secondary' (i.e. recycled) materials, as well as renewable 'bio-based' raw materials. Even the car's battery, BMW says, is 100% recyclable and manufactured using materials "almost entirely sourced from the recycling loop".
Employing the 'reduce' principle meant rigorously reducing the number of component parts, materials and surface finishes that make up the i Vision Circular – so there's no exterior paintwork, leather or chrome. The bodywork is made of a mixture of recycled aluminium (with a light gold anodised finish) and heat-treated steel (with the treatment process giving the steel elements a bluish tinge without the use of paint).
Up front, the traditional BMW 'double kidney' grille has been reimagined as a digital surface – technology that the brand says could be used to give different looks to the lights and bumpers of different models in its range without needing different parts. The tyres are made from certified, sustainably cultivated natural rubber and have a slightly transparent appearance. Extra coloured, recycled rubber particles are added to the compound for strengthening, creating a terrazzo effect.
Inside, smart control panels reduce the need for extensive and complex infotainment screens, while over-the-air software updates allow additional options and functions to be added to the car remotely, without any physical changes being made. The majority of information is projected onto the lower reaches of the windscreen, with driving information for the driver and entertainment options for the passenger. The driver can control the projection using 'interaction pads' in the steering wheel, while passengers can connect mobile devices to the vehicle and then call up individual content on the windscreen.
The interior is accessed by outer-hinged 'portal' doors and features a glass roof for a bright and airy atmosphere; there are two separate 'lounge' seats up front, as well as a single rear bench, covered in a velvet-like trim made from recycled plastic. Easily detachable components allow the car to be restyled or adapted to different needs, rather than being replaced outright after a number of years, and to aid recycling at the end of its life, the i Vision Circular has no bonded connections or composite materials, which are difficult to break down.
Partnership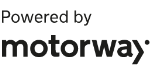 Need to sell your car?
Find your best offer from over 5,000+ dealers. It's that easy.
While the i Vision Circular is strictly a concept, its general design, size and layout echo those of the current BMW i3 electric car, which has been on sale since 2014. BMW has said the i3 itself won't be directly replaced, as it shifts focus away from standalone EVs to electric equivalents of combustion-engined models, such as the BMW iX3 SUV and BMW i4 four-door coupe.
However, the i Vision Circular shows the brand hasn't completely given up on the idea of a small and radically styled electric city car – and elements of its design could well turn up in a spiritual successor to the i3 in years to come.
BMW XM: 644bhp plug-in hybrid performance SUV starts from £144,980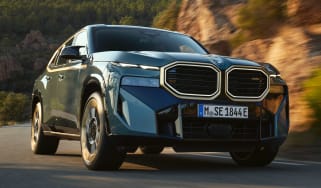 BMW XM: 644bhp plug-in hybrid performance SUV starts from £144,980
BMW M division previews electric feature with quad-motor i4 prototype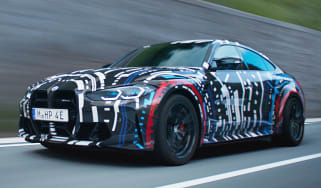 BMW M division previews electric feature with quad-motor i4 prototype
Tesla Model 3 facelift will be a double-edged sword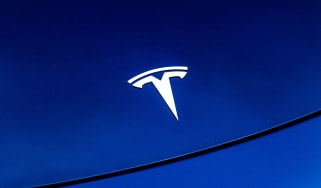 Tesla Model 3 facelift will be a double-edged sword
Tesla's updated EV will have an improved interior, greater range and a more affordable price – as well as one unfortunate drawback
Electric Ford Puma could become the UK's best-selling EV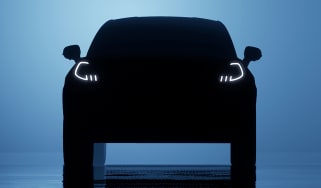 Electric Ford Puma could become the UK's best-selling EV
The Ford Puma EV is set to arrive in 2024 with a range of over 200 miles and a tweaked exterior design
Vauxhall Astra Electric: price, range and video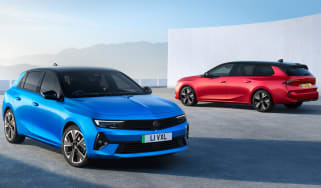 Vauxhall Astra Electric: price, range and video
The new Astra Electric shares its parts with the Peugeot e-308, with first deliveries due soon