Most fun-to-drive electric cars 2020
We pick 10 of the most exciting and engaging electric and electrified cars you can buy
With their zero-emissions running and, in many cases, sustainable construction, electric cars are clearly good news for the environment. As we seek to create a cleaner motoring future, these zero-emissions machines represent the rational path to a more sustainable motoring future.
But like detox diets, does this clean-living approach mean driving has to be dull? Not a bit of it. If anything, electric cars can be even more fun to drive than traditional vehicles, their performance and thrills enhanced by the reduced impact they have on the planet. So, what are the most exciting models to get behind the wheel of?
The Big Cat was a little late to the all-electric party, but its I-Pace has been worth the wait. Using twin electric motors – one for each axle, making the Jaguar four-wheel drive – it develops a heady 394bhp and will blast from 0-62mph in just 4.8 seconds. More importantly, it's great to drive, diving through corners with an agility and poise at odds with its 2,133kg weight and SUV styling cues. Better still, with its range of nearly 300 miles, you'll get plenty of opportunity to enjoy the car's performance and handling.
Representing the performance pinnacle of BMW's innovative i range of cars is the i8 plug-in electric supercar. It's built in the same 100% wind-powered factory as the smaller i3 and features the same sustainably produced carbon-fibre-reinforced plastic (CFRP) in its construction. The i8 packs 369bhp courtesy of a turbocharged 1.5-litre three-cylinder MINI engine driving the rear wheels and an electric motor powering the fronts. As a result, it can sprint from 0-62mph in an electrifying 4.4 seconds, yet can travel around 30 miles in near-silent electric mode – perfect for allowing owners to enjoy the sound of the wind whistling through their hair in the drop-top Roadster version.
Arguably the most eagerly anticipated electric car of 2019, the Tesla Model 3 hasn't disappointed – the Performance version in particular. Using twin motors to pump out 444bhp, this saloon serves up supercar performance, blasting from 0-62mph in a mind-scrambling 3.4 seconds. Then there's a Track Mode that allows the sort of smokey, showboating tailslides normally associated with more traditional gas-guzzling muscle cars. Yet the Model 3 does all this in virtual silence, meaning you can enjoy track days free of noise and air pollution.
The reborn Japanese supercar channels the spirit of the nineties original, yet gives it a hi-tech hybrid twist. By combining three electric motors with a twin-turbocharged 3.5-litre V6, the high-performance Honda serves up the sort of scintillating pace you'd expect from 573bhp. But it's the agility delivered by the torque-vectoring electric motors that really impresses, as does Quiet Mode, which allows you to trickle through town with nothing at all coming out of the exhaust. This is a supercar that's more reduced consumption than conspicuous consumption.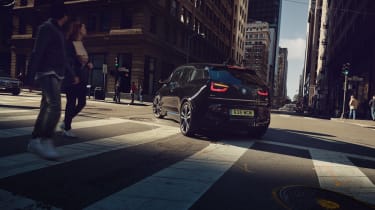 Can a pure-electric car packed with sustainable materials and built in a factory powered by renewable energy really be fun to drive? If it's a BMW i3s, the answer is yes. With 181bhp, it has plenty of poke, while the lightweight carbon-fibre construction (sourced from a hydro-electric-powered manufacturing plant) results in nimble handling. More importantly, the BMW is quick were it counts, its instant electric torque giving it the jump on slumbering internal combustion-engined hot-hatch rivals. And you're not just buying into guilt-free performance with an i3; when you've finished having years of fun, you can relax in the knowledge that 85% of the car can be recycled, so it's a lifestyle choice.
Partnership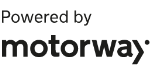 Need to sell your car?
Find your best offer from over 5,000+ dealers. It's that easy.
It's not much fun driving on congested city streets. Not only is it slow going, but you're also constantly aware of all those emissions being pumped into the air as you crawl along. It's not all bad, though; step forward the Renault Twizy. It's only got 16bhp, but with its tiny dimensions, 475kg kerbweight and rear-wheel-drive layout, the zippy Renault feels effortlessly quick around town. And few cars get you closer to the action; the Twizy offers motorcycle-like exposure to the elements, so it's lots of fun. Oh, and with a 6.1kWh battery, it doesn't take much electricity for a full charge.
Porsche Panamera Turbo S E-Hybrid
When thinking about zero-emissions driving, Porsche isn't the first name that springs to mind, but its forthcoming all-electric Taycan promises that performance and protecting the future of the planet can go hand-in-hand. Until that car arrives, the brand offers its plug-in Panamera Turbo S Hybrid, which uses a twin-turbocharged V8 and electric motor to deliver a gob-smacking 671bhp. Of course it's fast, but its driving dynamics are also sprinkled with the same DNA as the firm's legendary 911 sports car. Yet with 30 miles of electric range, you can offset those traditional driving thrills with some eco-friendliness on your daily commute.
Few car manufacturers have embraced an electric and plug-in electric future as fully as BMW. Alongside the i3 and i8, the brand offers hybrid versions of a large selection of models in its line-up. The pick of these is the new 330e, which develops 248bhp courtesy of a four-cylinder petrol engine and electric motor. It's every bit as fast and fun to drive as the similarly priced 330i, but can travel around 30 miles in zero-emissions electric mode. So the question is why would you buy the thirstier and more polluting traditional petrol-engined alternative?  Volvo S90 T8
Swedish manufacturer Volvo has always had a reputation as the steady and sensible choice, so the thought of a sleek S90 executive saloon with 385bhp is a bit of a shock. As you'd expect, it's fast, with 0-62mph done and dusted in 5.1 seconds, while four-wheel drive and near-perfect weight distribution mean secure and composed handling when pressing on. Of course, for most of your local driving and commuting, you can simply turn to all-electric power, the 85bhp motor carrying you around 30 miles without burning a single gallon of fossil fuels.
Yes, you read that right: the Toyota Prius Plug-in is fun to drive. Now in its fourth generation, the world's most popular hybrid has the sort of credentials that will attract keen drivers as well as eco-warriors. The Toyota New Global Architecture under the metal ensures the latest Prius is engaging and entertaining from behind the wheel, yet rides with a relaxing plushness. Its petrol-electric powerplant offers brisk rather than quick acceleration and helps it run in zero-emissions mode for nearly 40 miles, while solar panels in the roof add charge to the battery to the tune of three extra miles.
Top 10 best used electric cars 2023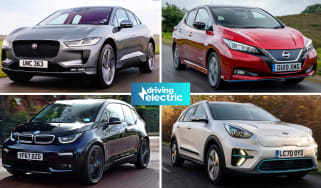 Top 10 best used electric cars 2023
First contact: facelifted Kia EV6 will look even more like a UFO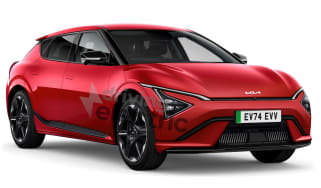 First contact: facelifted Kia EV6 will look even more like a UFO
Kia is readying an update for the EV6 crossover, which is set to include a new face and tech from the larger EV9
New Fisker Ocean Sport washes up in the UK: £36k for a 288-mile range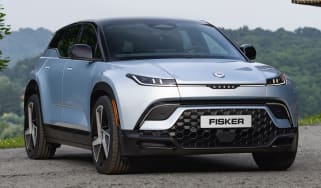 New Fisker Ocean Sport washes up in the UK: £36k for a 288-mile range
American EV startup Fisker has just launched its entry-level Ocean SUV in the UK, with a range of up to 288 miles
New Vauxhall Vivaro Electric is cheaper, yet has more range and tech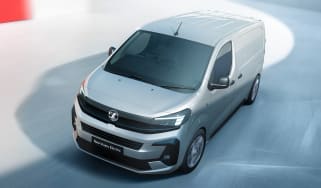 New Vauxhall Vivaro Electric is cheaper, yet has more range and tech
Vauxhall has given its Vivaro Electric panel van a mid-life refresh with a new face and some of the latest tech