Electric BMW 7 Series: zero-emissions luxury car spotted testing
Petrol, diesel, plug-in hybrid and pure-electric power are all set to be offered in the next-generation 7 Series; electric model could be called BMW i7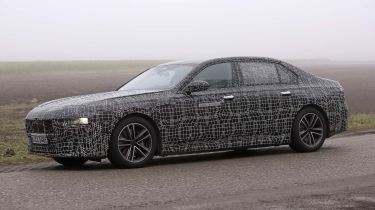 The upcoming electric BMW 7 Series – likely to be badged i7 – has been spotted testing under disguise twice in recent months, confirming that the German brand's biggest saloon will be among the first large luxury saloons to get electric power. It's set to rival the Mercedes EQS when it goes on sale.
The images don't reveal much in terms of styling; it's clear, however, that a large grille will feature (even if it isn't needed to cool an engine), and that there'll be plenty of headroom in the rear seats thanks to a high roofline. BMW's trademark 'Hofmeister kink' in the C-pillar also returns. 
BMW previously confirmed its intention to offer its next-generation 7 Series luxury saloon car with a pure-electric powertrain. In a release about responsibility and sustainability, the maker also confirmed zero-emissions versions of the smaller 5 Series and X1 SUV are on the way.
The recent document said: "The BMW Group is already a leading provider of electrified vehicles: By the end of 2021, the BMW Group will offer five fully-electric production vehicles.
Another milestone will be the upcoming generation of the BMW 7 Series. The BMW brand flagship will be available with four different drive technologies: with a highly efficient diesel or petrol engine with 48-volt technology, as an electrified plug-in hybrid (PHEV) and, for the first time, as a fully-electric BEV (battery electric vehicle) model."
The next-generation electric 7 Series will use BMW's fifth-generation electric drivetrain, joining the BMW i3 and BMW iX3, plus the forthcoming BMW i4 and BMW iNEXT models in the brand's 'i' range. The company will have 25 electrified models on the roads by 2023 – half of them fully electric.
The current 7 Series is available in 745e plug-in hybrid form and there was previously a non-plug-in ActiveHybrid 7 model in the line-up. The all-new version will mark the first time the model has been offered with a zero-emissions powertrain, however.
Bespoke electric and hybrid models like the BMW i3 and BMW i8 are not set to be replaced, with future BMW electric cars simply being zero-emissions versions of cars that will also be available with conventional petrol and diesel engines. According to BMW, this strategy will put it "in an ideal position to meet demand in each relevant market segment and offer its customers a genuine power of choice between the various drive types".
We expect the updated 7 Series to arrive before the 5 Series and X1, but with the luxury saloon not due for replacement until late 2022 at the earliest, the electric limousine is likely to be at least two to three years away. It'll likely command a premium over petrol and diesel editions, with prices starting in the region of £100,000.
Best electric motorbikes 2021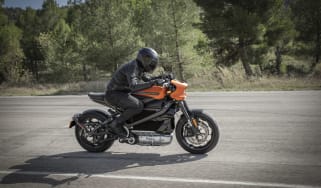 Best electric motorbikes 2021
More and more brands are getting in on the electric motorcycle action. Here's our pick of what's out there right now...
How much is the Benefit-in-Kind company-car tax on an electric car?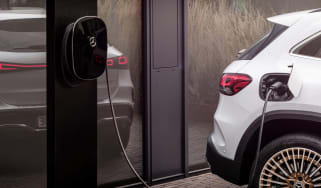 How much is the Benefit-in-Kind company-car tax on an electric car?
The company-car tax, or BiK rate, on electric cars is 1% during the 2021/22 financial year and will rise to just 2% in 2022/23, making a zero-emission…
Complete guide to the BP Pulse (formerly Polar Plus) charging network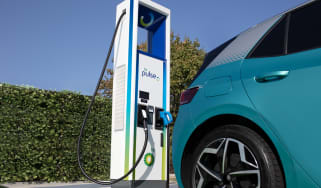 Complete guide to the BP Pulse (formerly Polar Plus) charging network
This is how to charge your electric or plug-in hybrid car on the BP Pulse public charging network (which was formerly known as the Polar Plus network)