BMW i7: electric 7 Series luxury saloon teased ahead of 2022 launch
The zero-emissions version of BMW's next-generation flagship saloon is now in the later stages of development, currently undergoing extreme hot and cold-weather testing
BMW has confirmed the new i7 luxury electric saloon will be unveiled in 2022, and released more images of the premium German brand's forthcoming Mercedes EQS, Porsche Taycan, Polestar 5 and Tesla Model S rival.
The zero-emissions luxury saloon is now in the final phase of development, being tested in extreme weather and road conditions. So far, that has included evaluating how the i7's battery pack and electric motor perform in hotter climates, as well as suspension and drive system tuning in Arjeplog, Sweden close to the Arctic Circle.
When it goes on sale in 2022, the pure-electric i7 will be available alongside plug-in hybrid, petrol and diesel-powered versions of the next-generation 7 Series – the same way as the iX3 SUV and i4 saloon serve as as zero-emissions versions of the combustion-engined X3 and 4 Series Gran Coupe respectively.
The newly released images don't reveal much in terms of the i7's styling, but based on the other models in BMW's 'i' range, we expect it'll feature a large pair of kidney grilles, much like the BMW iX flagship SUV and the i4. BMW's trademark 'Hofmeister kink' in the C-pillar also returns, and overall the shape of the i7 is more conventional compared to the curvy, aerodynamically focused bodywork of the Mercedes EQS.
It was previously confirmed that the next-generation electric 7 Series will use BMW's fifth-generation eDrive electric drivetrain technology, which also features in the aforementioned i4 and iX. However, other than that, BMW has yet to release any details about the i7's powertrain, including its battery size, range, number of motors offered or performance.
However, we expect the i7 will be offered with the same battery and motor setups as the iX, which in top-spec xDrive50 form produces 516bhp and 765Nm of torque, for a 0-62mph time of 4.6 seconds, and thanks to a 105.2kWh battery, can cover 381 miles on a single charge. The top-of-the-range iX also gets 195kW rapid charging capability as standard.
We could therefore see range figures well in excess of 400 miles if the i7 were to use the same size battery. For reference, according to Tesla, the new Model S Long Range will be able to cover just over 400 miles on a charge, while certain variants of the Mercedes EQS can break the 450-mile barrier. 
Prices for i7 have also yet to be announced, but a starting figure in the region of £100,000 is likely based on what's being asked for the i7's likely rivals. The next models to join BMW's electric range will be zero-emissions versions of the smaller 5 Series saloon and the X1 SUV.
The plug-in hybrid version of the next-generation 7 Series, meanwhile, will face off against the similarly electrified versions of the Mercedes S-Class and recently refreshed Audi A8.
New 2022 Cupra Born electric car: prices, specs and details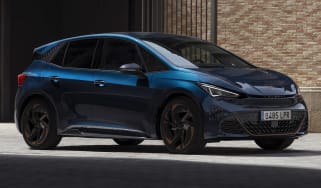 New 2022 Cupra Born electric car: prices, specs and details
Cupra's first electric car, and sister model to Volkswagen's ID.3, can cover up to 335 miles on a charge and do 0-62mph in under seven seconds; prices…
Where can I buy hydrogen and where is my nearest hydrogen filling station?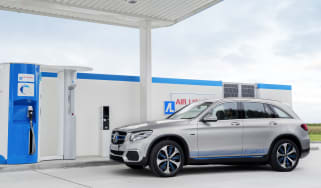 Where can I buy hydrogen and where is my nearest hydrogen filling station?
A guide to where you can find UK hydrogen fuel stations for filling up a hydrogen fuel-cell car
New 2022 Volkswagen ID.5 and ID.5 GTX: prices, spec and details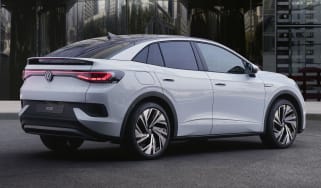 New 2022 Volkswagen ID.5 and ID.5 GTX: prices, spec and details
The coupe version of the ID.4 can cover up to 313 miles on a charge and is available in high-performance GTX guise from launch; prices start from £50,…