BMW XM: 644bhp plug-in hybrid performance SUV starts from £144,980
The divisively styled flagship can go from 0-62mph in 4.3 seconds, do 50 miles on electric power, and return up to 188mpg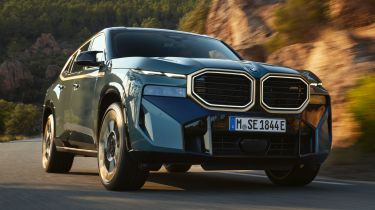 The last time the BMW M division made a standalone model was the iconic M1 supercar that arrived in 1978. More than 40 years later, the German marque is launching another performance flagship, available exclusively as a full-on 'M' model: the plug-in hybrid BMW XM SUV. Prices start from £144,980.
It's powered by a twin-turbocharged V8 petrol engine and an electric motor integrated into the eight-speed automatic transmission. Power output stands 644bhp and 800Nm of torque, which is sent to all four wheels; enough for a 0-62mph time of 4.3 seconds; a full second slower than the brand's petrol-powered M5 supersaloon.
However, if for whatever reason you want something more potent, BMW has already announced it'll launch the XM Label Red with 737bhp in 2023. That extra power should get you up to 62mph quicker, but exact performance figures for this model are currently under wraps. 
This being a plug-in hybrid, the XM also features a relatively large 25.7kWh battery, which BMW says should provide enough electricity to cover up to 55 miles and without burning a drop of petrol. The XM also has a top speed of 87mph in EV mode, and because of the electrical assistance, BMW says it can return up to 188mpg – though you'll need to charge it regularly to see anything close to that. The M5 will struggle to top 30mpg.
On the subject of the beloved M5, it's expected that the next-generation version of that car will feature the same plug-in hybrid powertrain as the XM when it's unveiled in 2024. We'll have to wait for further information, however, due in the coming months.
The styling of the XM is almost unchanged from the concept car unveiled at the end of 2021. It still features a pair of large kidney grilles flanked by ultra-slim headlights and deep bonnet creases that resemble those of both the M3 and M4 performance models. 
In terms of its size, the XM measures 5,110mm in length and has a 3.1-metre wheelbase, making it larger than the latest Range Rover. The XM is also wider than anything else in BMW's line-up, and rides on a set of 23-inch alloy wheels. Though the XM's enormous dimensions does mean you get a large boot at least; there's 527 of space with the rear seats up, expanding to 1,820 litres if you fold them down.
Speaking of the XM's cabin, as standard the plug-in SUV comes with a curved dual-screen setup, head-up display, bespoke M leather steering wheel and a set of M front seats. Like in BMW's flagship iX electric SUV, the XM comes with sounds developed by film score composer Hans Zimmer can, which can be played through the car's speakers as you drive.
Optional extras include vintage leather upholstery, a 20-speaker Bowers & Wilkins sound system, a choice of 50 special paint colours from BMW Individual, and safety systems like active cruise control with stop-and-go functionality. 
With a list price of £144,980, the XM costs several thousand pounds more than a Porsche Cayenne Turbo S E-Hybrid. Other potential rivals include the Bentley Bentayga Hybrid and top-spec Range Rover PHEV, as well as the forthcoming Aston Martin DBX plug-in hybrid.
First contact: facelifted Kia EV6 will look even more like a UFO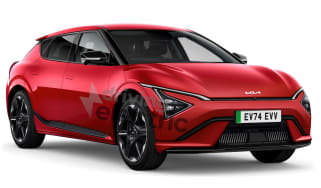 First contact: facelifted Kia EV6 will look even more like a UFO
Top 10 best electric family cars 2023/2024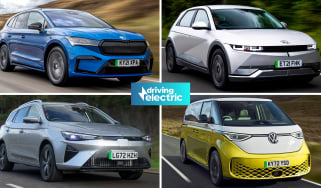 Top 10 best electric family cars 2023/2024
First contact: facelifted Kia EV6 will look even more like a UFO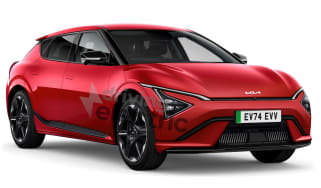 First contact: facelifted Kia EV6 will look even more like a UFO
Kia is readying an update for the EV6 crossover, which is set to include a new face and tech from the larger EV9
New Fisker Ocean Sport washes up in the UK: £36k for a 288-mile range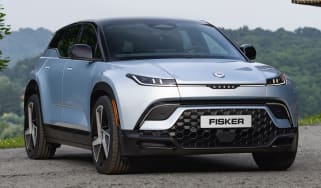 New Fisker Ocean Sport washes up in the UK: £36k for a 288-mile range
American EV startup Fisker has just launched its entry-level Ocean SUV in the UK, with a range of up to 288 miles
Electric Renault Twingo revealed as £17k rival to Citroen e-C3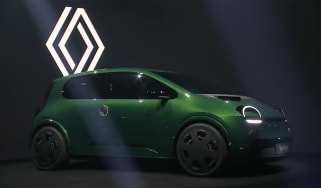 Electric Renault Twingo revealed as £17k rival to Citroen e-C3
Renault has unveiled its smallest EV yet; a sub £20k city car with a claimed high level of efficiency