BMW Concept XM previews plug-in hybrid performance SUV
The production version of the divisively styled concept will be called the BMW XM and is set to arrive in 2022, powered by a plug-in hybrid V8 setup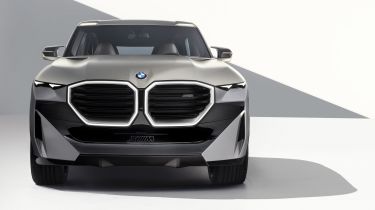 BMW has unveiled the Concept XM prototype, previewing a new high-performance plug-in hybrid SUV that's set to arrive sometime in 2022. The production version will simply be called the XM, and will be available exclusively as a full-on 'M' model, making it the first standalone M car to be launched since the M1 supercar arrived in 1978.
Among the list of potential premium plug-in hybrid SUV rivals for the XM include the upcoming Aston Martin DBX hybrid, the Porsche Cayenne hybrid, the Bentley Bentayga Hybrid and the Volkswagen Touareg R. The Concept XM is powered by a turbocharged V8 petrol engine coupled with an electric motor. Combined, they produce 739bhp and 1,000Nm of torque – figures we expect are close to those of the production car. 
BMW hasn't disclosed any details about the hybrid components of the powertrain, such as battery size or output from the electric motor, but has said that the concept boasts an electric driving range of up to 50 miles. For reference, the largest plug-in hybrid SUV BMW currently makes, the X5 xDrive45e, offers 54 miles of zero-emissions driving thanks to a 24kWh battery feeding a 111bhp electric motor.
While the Concept XM also previews BMW's "progressive" next-generation styling language for its new luxury models, it still features a pair of oversized kidney grilles flanked by ultra-slim headlights and deep bonnet creases that resembles those of both the M3 and M4 performance models.
The design of the Concept XM's cabin shares more elements with the brand's flagship iX electric SUV than the interior of any of its combustion-engined models. Details include a subtly curved infotainment screen and driver's display, featuring an M-specific version of BMW's iDrive operating system that includes displays for the hybrid system and the pure-electric driving mode.
In contrast to the brown leather upholstery and sporty bucket seats the driver and front passenger get, the rear bench features diamond-quilted velvet, with the seat uppers and headrests trimmed in black leather.
We expect some of the Concept XM's design elements to be toned down when we see the final production version of the BMW XM in 2022, but the production car's exterior styling is likely to feature several cues from the concept. Prices for the production BMW XM could start from as high as £120,000.
Top 10 best seven-seater electric and hybrid cars 2022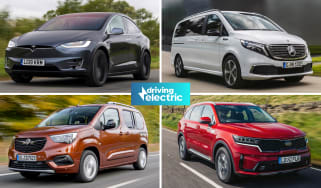 Top 10 best seven-seater electric and hybrid cars 2022
If the regular crop of electrified SUVs and family cars don't provide enough practicality for you, then take a closer look at the range of electric an…
Top 10 cheapest electric cars 2022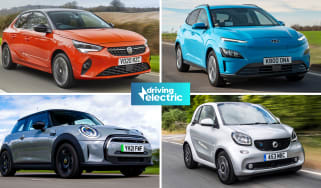 Top 10 cheapest electric cars 2022
Contrary to popular opinion, not all electric cars are expensive. Here are the cheapest ones available in the UK right now
Top 10 best electric SUVs 2022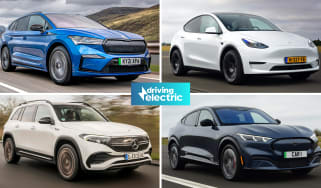 Top 10 best electric SUVs 2022
Electric SUVs combine style and practicality with low running costs, making them a very popular choice in the UK. Here are our top 10 favourites to bu…