Used BMW 330e buying guide
Everything you need to know about buying a used BMW 330e, produced between 2016 and 2018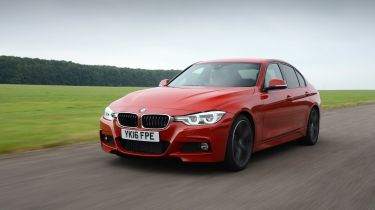 Ever since the original BMW 3 Series launched in 1975, this compact executive car has ruled the roost when it comes to driving pleasure. While early cars were costly and consequently rare, the 3 Series has become increasingly mainstream over the years, to the point where it now outsells the Ford Mondeo.
That doesn't make it any less desirable, though, and because BMW doesn't compromise on the design and manufacture of its cars, they're always easy to live with and wonderful to drive. The latter point is a big attraction for many 330e buyers, because this is a car that's fast, frugal and handles superbly.
That's thanks to its relatively even weight distribution, courtesy of the 89kg battery pack being positioned at the back of the car. In short, it's a BMW through and through.
History
February 2012: The sixth-generation BMW 3 Series goes on sale in the UK. This generation is codenamed F30 by BMW (its predecessor was the E90) and there's an array of petrol and diesel options, along with a six-cylinder petrol-electric hybrid called the ActiveHybrid 3. But hardly any of those were sold in the UK.
February 2016: Four years after the arrival of the F30 in the UK, the 330e plug-in hybrid takes over where the ActiveHybrid 3 left off. The 330e has a 14-mile electric-only range, comes in saloon form only and is powered by a 177bhp, 2.0-litre four-cylinder petrol engine backed up by an 86bhp electric motor. Peak power is 249bhp, electronically limited top speed is 140mph and the 0-62mph time is just 6.1 seconds.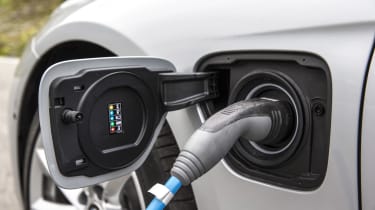 Which one should you buy?
All 330es are the same mechanically, while buyers could choose between SE, Sport, Luxury and M Sport trims. All came with dual-zone climate control, an eight-speed automatic transmission with paddle shifts, parking sensors front and rear, automatic headlights, Bluetooth, cruise control, navigation and a DAB radio.
The 330e also came with a smartphone app called ConnectedDrive, which allowed remote monitoring of the battery range and remote control of the heating system so the car could be warmed before setting off. SE cars got 17-inch alloy wheels and cloth trim, while the Sport added 17-inch wheels. Luxury editions featured leather trim and switchable ambient lighting, while the M Sport also came with 18-inch wheels and sports suspension.
Options worth looking out for include a rear parking camera, adaptive LED headlights, adaptive cruise control, heated front and rear seats plus an around-view camera. Alternatively, the Advanced Parking Package came with a rear camera and parking assistance, while the Innovation Package included a head-up display, upgraded navigation, extra online services plus an array of driver assistance systems.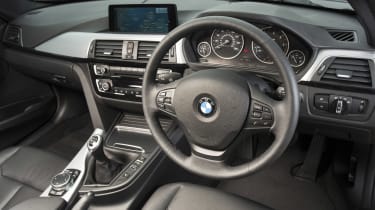 Alternatives
On paper, the Mercedes C 350 e is the BMW's biggest rival, but its powertrain isn't as slick as the 330e's and it's not as good to drive as a result – something not helped by an inferior chassis. The Mercedes is still worth a look, especially if you can get one at the right price.
More accomplished than the Mercedes, but still not quite as good an all-round package as the BMW, is the Volkswagen Passat GTE. It's got a roomier cabin (especially in terms of rear legroom), you'll pay a bit less for it and running costs should be lower, but it's not as engaging to drive as the 330e.
Partnership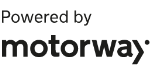 Need to sell your car?
Find your best offer from over 5,000+ dealers. It's that easy.
If you want a really impressive electric-only range the Volvo V60 D5 Twin Engine might fit the bill. It's unique here in being a plug-in diesel hybrid, so it's frugal even when not running in electric mode, but on refinement it can't compete with the BMW, Mercedes or VW, all of which are more rewarding to drive.
Another alternative is the Kia Optima PHEV which is very much the high-value option among this group. Real-world economy and long-term reliability are likely to be impressive, but the Kia can't hold a candle to the BMW dynamically.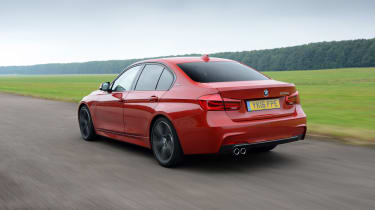 Verdict
You don't have to look far to find 330e owners who've switched from a 330i or 330d and found their electrified BMW an even more electrifying drive, which proves that this plug-in hybrid demands no compromises – which will surely come as no surprise.
But the 330e isn't just about a great driving experience; you also get a healthy dose of practicality, peerless build quality and superb ergonomics. As one of the UK's most popular cars, there's never any shortage of used 3 Series to buy and that's also the case for this plug-in edition, so you won't have to go far to find one.
The only downside is that there's no estate version, but if you're looking for a compact executive saloon, you'll struggle to find a more capable all-rounder than the BMW 330e.
Checklist
- In summer, 330e owners can squeeze up to 30 miles of electric-only driving from their cars. But in winter this typically halves; some get little more than 10 miles if they're driving steadily at a high cruising speed.
- Whereas the regular BMW 3 Series can be specced with adaptive damping, the 330e can't, as the electronics that control this software would have to live in the space taken up by the battery pack.
- While the 330e SE comes with conventional tyres, the Sport, Luxury and M Sport come with run-flat tyres. These can be up to 19 inches in diameter, which leads to a very firm ride if the car is on sports suspension.
- The electric motor assists the petrol engine and drives the rear wheels through the same transmission. As a result, there's no four-wheel drive; the 330e is always a rear-wheel-drive car only.
- The 330e comes in saloon form only and while its boot is reasonably roomy at 370 litres, that's 110 less than a petrol or diesel-powered 3 Series.
- The BMW's battery pack is one of the smaller ones in the class, at 7.6kWh. Only the Mercedes C 350 e's is smaller, at 6kWh, whereas the Passat GTE's is 9.9kWh rating and the V60 D5 Twin Engine's is 11.2kWh – the same as the Optima PHEV's.
Recalls
August 2018: Some cars were made with a crankshaft sensor that had a software fault. All of these were built in May or June 2018.
October 2018: Another recall was issued because of the crankshaft sensor software fault. This time, all the affected cars were built in May 2018.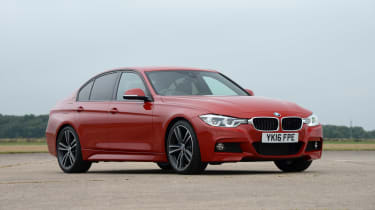 Running costs
Insurance group: 31
Average mpg: 134-148mpg
CO2 emissions: 44-49g/km
The 330e has a variable maintenance regime, which BMW calls Condition-Based Servicing. This allows up to two years or 18,000 miles between services, but if the car is used mainly for short journeys, this can be cut to as little as one year or 9,000 miles. Fresh brake fluid is required after three years, then it needs to be replaced every other year, while the coolant is designed to last for 100,000 miles.
Because the 330e's engine is chain-driven, there's no cambelt to replace, which helps to shave running costs further. The 330e comes with the balance of a three-year/unlimited-mileage warranty, while the battery pack has a six-year/60,000-mile guarantee.
Top 10 best plug-in hybrid cars 2023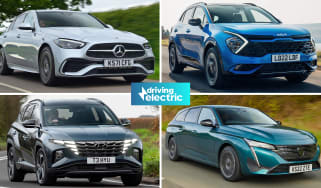 Top 10 best plug-in hybrid cars 2023
Top 10 best hybrid company cars 2023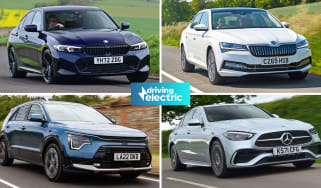 Top 10 best hybrid company cars 2023
Top 15 best used plug-in hybrid cars 2022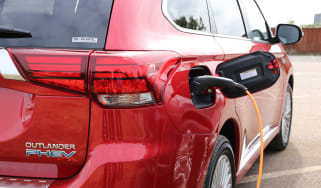 Top 15 best used plug-in hybrid cars 2022
New electric cars coming in 2023 and beyond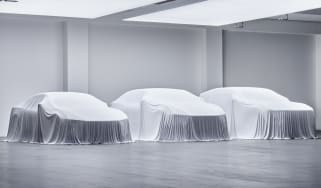 New electric cars coming in 2023 and beyond
With electric cars making up an ever-increasing proportion of sales, the industry is working flat out to launch new models – here's what's on the way …
New Toyota battery tech to deliver 500-mile EVs by 2026; 750-mile ranges to come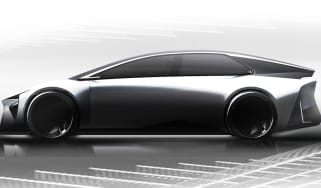 New Toyota battery tech to deliver 500-mile EVs by 2026; 750-mile ranges to come
Toyota has revealed details on its latest battery technology, set to underpin its next generation of EVs
New Fiat 600e SUV prices announced: £3,000 cheaper than a Jeep Avenger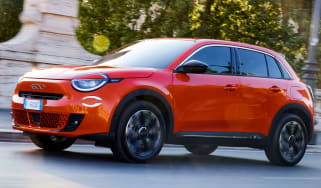 New Fiat 600e SUV prices announced: £3,000 cheaper than a Jeep Avenger
The larger sibling to the Fiat 500e gets a stylish SUV-like design and a 249-mile range