BMW recalls 26,700 plug-in hybrid cars due to battery issues
Multiple plug-in hybrid BMW models to be recalled worldwide, with 2,930 affected in the UK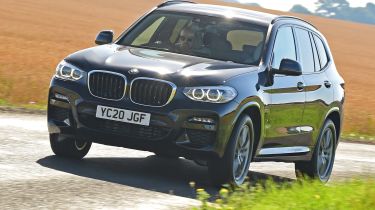 BMW is recalling 26,700 of its plug-in hybrid models due to concerns over the safety of their batteries. Affected models include plug-in hybrid versions of the entire X range of SUVs, along with the 2 Series Active Tourer MPV, 3, 5 and 7 Series saloons, i8 Coupe and Roadster and the MINI Countryman. Reports suggest that cars built between 20 January and 18 September 2020 are affected.
According to BMW, 2,930 UK cars are affected, with some already delivered to customers. The full extent of the issue was explained in an official statement from BMW UK.
"BMW Group has launched a worldwide safety recall and stopped delivery of a small number of plug-in hybrid vehicles as a preventative measure to check the high-voltage battery," the statement read. "Internal analysis has shown that in very rare cases particles may have entered the battery during the production process. When the battery is fully charged this could lead to a short circuit within the battery cells, which may lead to a fire."
"Around 26,700 vehicles are affected worldwide including 2,930 in the UK, some of which are already with customers with the remainder awaiting delivery," the BMW statement said. "BMW apologises for the inconvenience caused to customers, but of course safety must come first."
According to reports, this recall is not the first to affect BMW's PHEV line-up. In August, some 4,460 models were affected by a potential issue with a welding bead in an electrical component that had the potential to cause a short circuit.
Recalls of electrified models from other manufacturers aren't unheard of, however; sales of the Ford Kuga Plug-In Hybrid were halted earlier in 2020 and a substantial recall of 27,000 vehicles was ordered when a series of fires were caused by faulty batteries.
Hyundai has also had recent battery issues, with 25,000 Kona Electric models being recalled in its native South Korea on safety grounds following reports of fires. A separate report suggested that 77,000 cars worldwide could be affected, but it's not yet clear if UK cars are subject to the recall.
BMW XM: 644bhp plug-in hybrid performance SUV starts from £144,980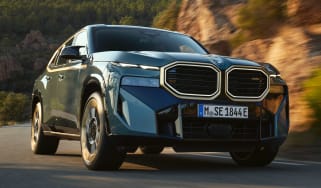 BMW XM: 644bhp plug-in hybrid performance SUV starts from £144,980
BMW M division previews electric feature with quad-motor i4 prototype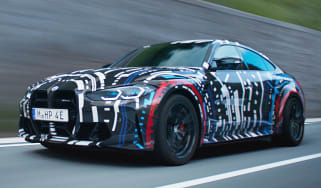 BMW M division previews electric feature with quad-motor i4 prototype
Volvo EX30 electric SUV undercuts Vauxhall Mokka Electric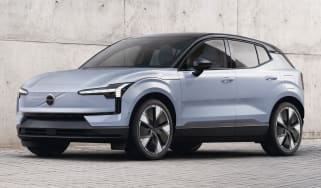 Volvo EX30 electric SUV undercuts Vauxhall Mokka Electric
Volvo has revealed its smallest electric car which boasts a range of up to 298 miles
New electric cars coming in 2023 and beyond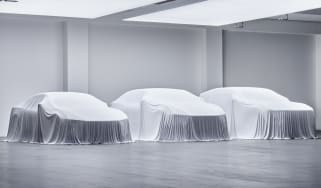 New electric cars coming in 2023 and beyond
With electric cars making up an ever-increasing proportion of sales, the industry is working flat out to launch new models – here's what's on the way …
Peugeot e-2008 facelift is now on sale with more electric range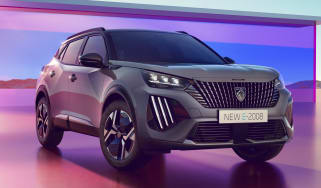 Peugeot e-2008 facelift is now on sale with more electric range
The updated e-2008 SUV gets a refreshed look and a 252-mile range