Complete guide to the BP Pulse (formerly Polar Plus) charging network
This is how to charge your electric or plug-in hybrid car on the BP Pulse public charging network (formerly known as Polar Plus)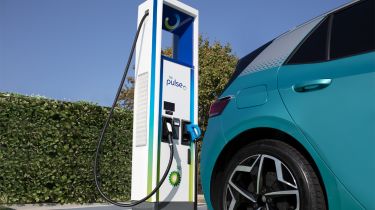 The BP Pulse charging network – known as the Polar Plus network before a December 2020 rebrand – consists of more than 7,000 charging points across the UK, and includes everything from slow chargers to nearly 700 rapid chargers nationwide.
BP Pulse plans to expand its charging network to 16,000 charging points by 2030, with an emphasis on ultra-rapid charging. In March 2021, the firm announced new charging hubs (pictured below), similar to the Gridserve facility in Braintree. These will offer 24 charging points and 300kW charging speeds at "high-traffic locations" alongside the UK motorway network. The exact locations of these hubs will be confirmed soon.
BP Pulse operates (as of November 2020) over 80 ultra-rapid 150kW charging points. The first was revealed in June 2019, with installations rolling out at BP forecourts from August that year. In January 2020, it opened a rapid-charging hub on the M6 in Lancashire, at the Caton Road Park & Ride location near Junction 34, installing six 50kW units. It expects to have 400 of the 150kW units in place across the country by 2021.
A live map of the BP Pulse network showing the status of all its chargers can be viewed on the company's website. There's also a dedicated app for smartphone users.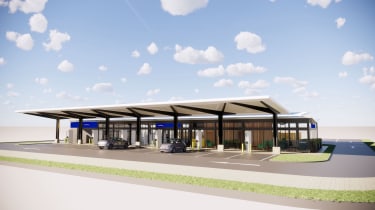 BP Pulse membership and charges
Membership of the BP Pulse (previously Polar Plus) network costs £7.85 per month. There's no fixed-term contract and you can cancel at any time. After you've signed up, you get a card or key fob in the post giving you access to the network. You simply drive up, plug in and tap the charger to top up your car. Access to the ChargeYourCar network is also included.
Some of the network's charging points are free to use, but others incur a fee. Tariffs for each point vary depending on if you're a member, a registered user or a guest using the contactless payment option.
As of June 2021, prices for subscribers start from 16p per kWh at AC chargers that provide charging speeds up to 22kW. The network's 43kW AC and 50kW DC rapid chargers cost 23p per kWh to use, while 150kW DC ultra-rapid chargers cost 27p per kWh for members. For registered users, prices are 20p per kWh for the 22kW AC chargers, 29p per kWh for the rapid chargers and 42p per kWh for the ultra-rapid chargers. 
The company has previously said that all its new rapid and ultra-rapid chargers – in addition to its existing units – will be fitted with contactless payment technology. As of June 2021, paying with a debit or credit card without joining or registering costs 26p per kWh for using a 22kW charger, 35p per kWh for the 43 and 50kW rapid chargers and 42p per kWh for the ultra-rapids.
Top 10 best plug-in hybrid SUVs 2021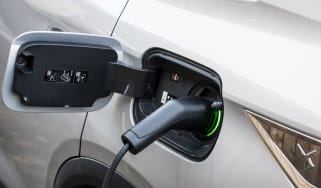 Top 10 best plug-in hybrid SUVs 2021
The finest plug-in hybrid SUVs offer low running costs, enough electric range for daily use and excellent practicality. These are the best plug-in hyb…
Top 10 best plug-in hybrid cars 2021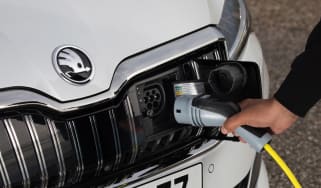 Top 10 best plug-in hybrid cars 2021
Plug-in hybrid cars are great for keeping fuel and company-car tax bills low. Here are the best ones to buy in the UK right now
Top 7 best hybrid and electric sports cars 2021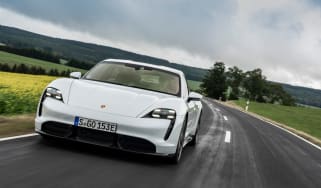 Top 7 best hybrid and electric sports cars 2021
Bringing thrills and performance with their powerful electric motors, these are the best electric and hybrid performance cars to buy in the UK in 2021