Complete guide to BP Pulse (formerly Chargemaster) home chargers
Everything you need to know about BP Pulse (formerly known as BP Chargemaster) home wallbox chargers for electric and plug-in hybrid cars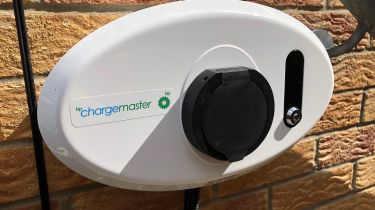 Known as BP Chargemaster before the company rebranded in December 2020, BP Pulse is among the UK's largest and best known providers of home wallbox chargers for replenishing electric-car batteries.
It has installed well over 40,000 home charging units so far and is the preferred partner of a number of major car manufacturers for installing wallboxes to go with an electric or plug-in hybrid car purchase.
BP Pulse has you covered when driving away from home, too, as it also runs the BP Pulse network of public fast, rapid and ultra-rapid chargers (known as the Polar Plus network before the rebrand), as well as offering workplace charging points.
BP Pulse home chargers
BP Pulse home chargers all look much the same; a rather boring but inoffensive-looking, beige, oval box measuring around 35cm at its widest point and 12cm deep. If it's an aesthetically appealing charger you want, you're probably going to have to pay a lot more money and go to someone like Andersen.
BP Pulse home wallboxes start at £699 including fitting and warranty, but you can get £350 off that figure thanks to the government home charging grant. BP Pulse will apply this grant as part of your application.
You can choose to have the box with a 4.7-metre cable tethered permanently into the unit, or with a simple socket that allows you to plug in with a Type 2 charging cable provided (sometimes optionally) with every plug-in car.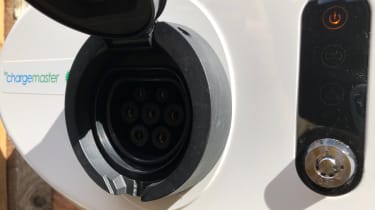 Opt for the premium wallbox (pictured) and you also get a lock on the box that allows you to prevent anyone without the key from using the charger, as well as three years' access to an online service that shows exactly how much electricity the charger has used.
This makes it easy to calculate costs of charging, provided you know what your home electricity tariff is per kWh (the average is around 14p, but check with your utilities provider if you're not sure). 
The standard charging speed is 7.4kW, which gives you roughly 30 miles of range per hour. Faster chargers of 11 or 22kW are offered, too, but these require three-phase electrics that are a costly upgrade for most UK homes; they're more commonly used for commercial applications.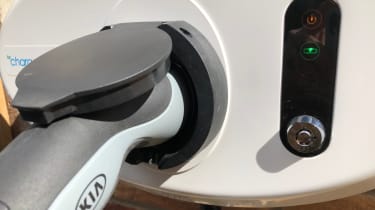 Before having the charger installed, you'll need to provide photos of your fusebox and mains electric meter, as well as the private, off-road location where you want your charger to be fitted.
If you're applying for the government grant, you'll also need the necessary paperwork including proof of electric vehicle ownership (or proof that you're running one through a company-car scheme) and the car's registration number to hand.
Where can I buy hydrogen and where is my nearest hydrogen filling station?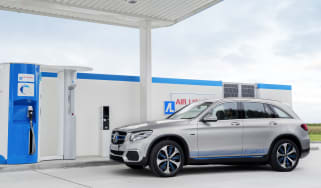 Where can I buy hydrogen and where is my nearest hydrogen filling station?
A guide to where you can find UK hydrogen fuel stations for filling up a hydrogen fuel-cell car
Tesla Supercharger network: complete guide to Tesla charging stations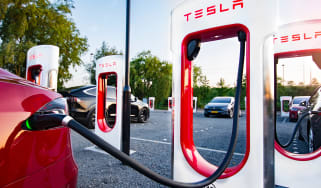 Tesla Supercharger network: complete guide to Tesla charging stations
The Tesla Supercharger network is expanding fast, providing reliable rapid charging throughout the UK to Tesla and non-Tesla owners alike
Top 10 best electric SUVs 2022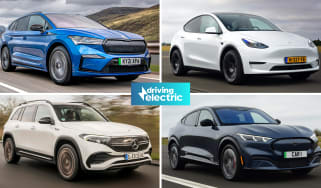 Top 10 best electric SUVs 2022
Electric SUVs combine style and practicality with low running costs, making them a very popular choice in the UK. Here are our top 10 favourites to bu…