Why are electric cars expensive? Inside today's EV prices
Find out why electric cars cost more than petrol or diesel equivalents and how that will change in the future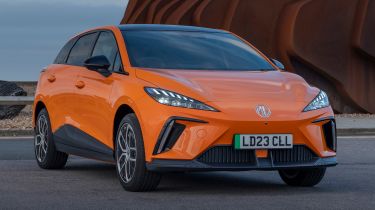 It's happened to many of us: you're considering changing your car, so you head to a favourite manufacturer's website or the used car classifieds. While browsing you consider whether you could make the switch to an electric car, but are shocked when it costs thousands, perhaps even tens of thousands, more than a similar petrol or diesel model.
For example, right now the Vauxhall Corsa costs from £19,625 in petrol form, yet the cheapest Corsa Electric version is £32,445. Likewise, the BMW X3 costs £47,295 in standard form, yet the electric iX3 costs £64,165, although the latter is only available in top spec M Sport trim. It's not just that electric cars cost a bit more than petrol ones – they're so much more pricey that you could potentially spend a decade's worth of running costs on the upgrade to an electric car.
What exactly is behind this price difference? In this article we'll look briefly at some of the key reasons behind expensive electric cars and explore how this is changing and will change more as the market develops. If you're wondering whether an electric car is actually cheaper to run in the long term, we have an article fully breaking that down, too.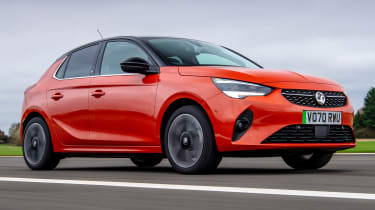 Electric car manufacturing costs
One of the main reasons electric cars cost so much to buy is that it costs a lot of money to build them in the first place. A big part of that is the batteries - today's electric cars use large batteries that are full of rare materials that are difficult and costly to extract from the Earth. They then have to be combined into reliable, usable battery packs for cars. The raw materials plus the cost to transport them and make them into batteries is higher than what it costs car makers to build engines, and that's passed on to the customer.
It's not just that batteries are inherently more expensive to manufacture than engines, although the basic metals used to make engines will always be more common than the rare ones in batteries. Battery production on a large scale is still very new - it's only been in the last 10 to 15 years that car makers have seriously invested in it and the demand for batteries from industries other than automotive is increasing, too. The supply and demand equation for batteries is keeping their prices high. 
We've had nearly 100 years of development on combustion engined cars so the technology and economies of scale in producing them mean they are much cheaper to build than the newer battery vehicles. As economies of scale grow on electric cars and more and more are sold, it will get cheaper to build them and therefore cheaper to buy them. In the longer term, smaller, more efficient batteries will reduce the amount of rare earth metals needed, lowering the costs further.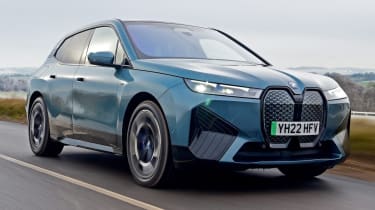 Investment and R&D costs
Car makers have spent a lot of money on creating the latest electric cars. Many of the current crop of EVs are completely new models based on new technology, which means they've been developed from scratch as electric cars - and that costs a lot of money. Designers and engineers can't just take a previous model and make some changes to keep it fresh - they need to start all over again in many cases.
Partnership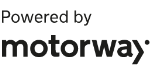 Need to sell your car?
Find your best offer from over 5,000+ dealers. It's that easy.
This research and development (R&D) cost is significant and gets passed on in the list price of the eventual car. Similarly, there are huge costs involved with actually building the cars once they are designed. Car makers already have factories capable of making petrol and diesel cars, but they need to invest a lot into making new factories for EVs or upgrading old ones for the new tech. All this goes into the cost of making the cars and gets added into the prices of the new cars.
There's also a hidden aspect of the cost that you might not have thought of. Since electric cars cost such huge sums to develop and build, car companies need to focus on models where they believe there is a lot of profit to be made.
Currently large luxury SUVs are where the car makers make big profits: they're not that much more expensive to build than hatchbacks or saloons, but they can charge a premium as customers see them as more desirable. This means car makers focus on making electric versions of these, rather than squeezing profit margins to make smaller, cheaper models.
Will electric car costs decrease?
It's clear that all these issues driving high prices for electric cars will change as time moves on. As more people move into electric cars, economies of scale will kick in and make them cheaper to produce. Similarly as model generations move on, car makers will have a base to build on and making new models becomes cheaper for them.
The market also has a role to play. The limited supply of used electric cars has kept prices high but new electric cars sales have been growing rapidly again after supply issues caused by the COVID pandemic have eased and that means a ready supply of used models is making its way onto the market.
Consumers have more choice now than ever before when it comes to buying electric cars, either new or used, and that is only going to increase - making the market more competitive and pushing down prices. So if electric cars are too expensive for you now, you might just need to be patient.
DrivingElectric Awards 2024: the winners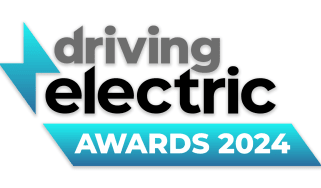 DrivingElectric Awards 2024: the winners
We celebrate the very best products in the EV world
Electric Renault 5: prices, 2024 launch date and teaser images of the MINI Cooper rival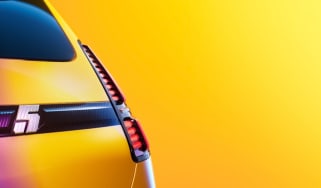 Electric Renault 5: prices, 2024 launch date and teaser images of the MINI Cooper rival
New official teaser pictures for Renault's electric supermini confirm the 5's reveal in February 2024
Tesla Cybertruck: pricing and specs for Elon Musk's electric pickup truck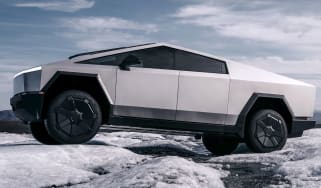 Tesla Cybertruck: pricing and specs for Elon Musk's electric pickup truck
The Tesla pickup truck is now on sale, with a range of up to 340 miles and a starting price of just over $60,000