What is an HPI check?
'HPI clear' is a phrase you'll have come across when car hunting – but what does it mean?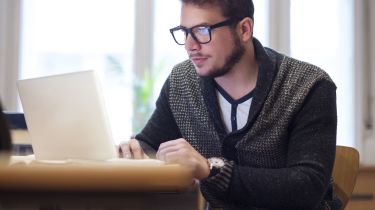 If you're in the market for a used car, it pays to know as much as possible about the car you're buying. Checks for bad repairs, service history, condition and suspect MoTs all go without saying – but what about the stuff you can't see?
An HPI vehicle history check is the best way to make sure your potential purchase hasn't been written off by an insurer in the past, and that it doesn't have any outstanding finance. HPI stands for Hire Purchase Investigation, an organisation which provides checks on vehicles to its users.
The HPI Check service, introduced online in 2001, is the industry standard, and with good reason. It covers over 80 information points on every car, all of which help to keep buyers from buying a car they shouldn't.
To use the service, you simply enter the car's registration number into the box at hpicheck.com – then pay to see the results. HPI's Basic Check covers outstanding finance, theft, insurance write offs, import/exports and scrappage information and costs £9.99. A far more comprehensive check can be carried out for £19.99, or you can buy three full checks for £29.97 – that's £9.99 each, with the checks redeemable within a two-year period.
HPI uses data collected from insurers, finance companies, the police, DVLA and others to collate its results. Other companies including the RAC and AA also provide a history-check service.
There are some things that an HPI check can't confirm, though. The check confirms how many owners the car has had, but can't tell you exactly who they were – a particular issue if you're concerned about the car having been previously owned by a car-hire firm or taxi company, for example. 
Similarly, HPI cannot confirm details of any accidents that haven't resulted in a write-off – we recommend a professional inspection if you have any doubts, as this should flag up any signs of previous damage. An investigation carried out by our sister title Auto Express uncovered evidence of previously written-off cars coming up clear on HPI, however, so the system is not immune to error.
Also, given that the HPI check uses a car's numberplate, it's possible that a stolen car could be wearing a 'cloned' registration. To make sure this isn't the case, it pays to double-check your car's VIN, too.
Vauxhall Frontera to arrive as Crossland EV replacement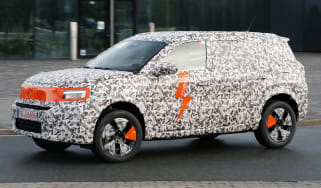 Vauxhall Frontera to arrive as Crossland EV replacement
The Vauxhall Mokka Electric will soon be joined by a chunkier, yet cheaper sibling that's set to revive a classic nameplate
New electric cars coming in 2023 and beyond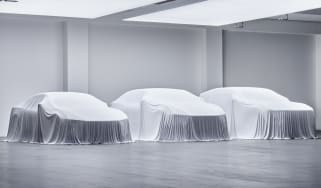 New electric cars coming in 2023 and beyond
With electric cars making up an ever-increasing proportion of sales, the industry is working flat out to launch new models – here's what's on the way …
Formula E-inspired Nissan Concept 20-23 previews hot electric Micra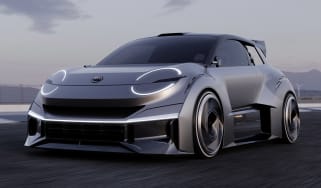 Formula E-inspired Nissan Concept 20-23 previews hot electric Micra
Nissan's latest concept car comes in the form of a high-performance version of its upcoming city EV