Dartford Crossing: do electric cars pay the Dart Charge?
Unfortunately, electric cars aren't exempt from the Dart Charge; it'll cost you £2.50 to drive an electric car over the Dartford Crossing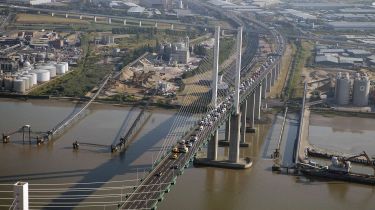 Driving an electric car has many advantages when it comes to cutting costs. Not only is electricity cheaper than petrol, in some instances you'll save on parking and congestion charge costs, too. And servicing an electric car is often less expensive.
But toll roads like the Dartford Crossing rarely offer any kind of discount for electric or low-emission vehicles. You'll pay full price to drive over the crossing, regardless of how efficient your car is.
What is the Dart Charge?
The Dart Charge is a toll that every road user must pay when they drive over (or under) the River Thames between Essex and Kent on the M25 motorway. The southbound stretch is covered by a bridge, while those travelling north use a tunnel under the river.
Since 2014, the process of paying the Dart Charge has gone cashless in an effort to reduce congestion. There are a number of ways you can pay – each of which is detailed below. Motorcycles, mopeds and quad bikes are free at all times, but there's no exemption for electric vehicles.
The Dart Charge operates between 6am and 10pm every day, including weekends and bank holidays. It's free to travel outside of these times.
Dart Charge: how much does it cost?
It costs £2.50 to use the Dartford Crossing in a car; reduced to £2 if you have an account. Buses, coaches, vans and other goods vehicles cost £3 (two axle) or £6 (more than two axles). 
The only exemption is if you're disabled; you don't need to pay the Dart Charge if you get free UK vehicle tax (VED) because of a disability.
Local residents can apply for a discounted rate, but there's no exemption for electric or low-emission vehicles.
Dart Charge: how do I pay?
Since the Dart Charge went cashless in 2014, those using the crossing need to pay the charge either online, over the phone, or at a shop with a Payzone terminal. Online is arguably the easiest way to pay, and can be done safely and securely in a matter of minutes.
Dart Charge: fines
The Dartford Crossing uses automatic number plate recognition (ANPR), meaning that every time you cross, a picture is taken of your car, to record its number plate and therefore trace the registered keeper. If you don't pay in time, a fine will be issued automatically.
If you fail to pay within the allotted time, you'll be fined £70 (reduced to £35 if paid within two weeks) with 28 days to pay. Fail to do pay for a second time and the fine will rocket once more. Of course, should you choose, there's an appeal process for those who need it.  
BMW i4 facelift to topple Tesla with huge range and tech upgrades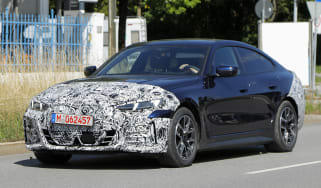 BMW i4 facelift to topple Tesla with huge range and tech upgrades
An updated version of the BMW i4 has been spotted testing, likely sporting a longer range and the latest technology
Electric BMW iX2 is set to take the kidney grille to the next level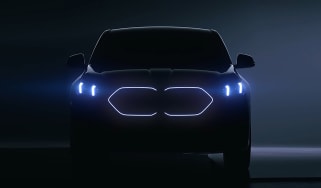 Electric BMW iX2 is set to take the kidney grille to the next level
BMW has teased the highly-rumoured iX2 coupe-SUV, which has been revealed to get enlarged illuminated kidney grilles