Complete guide to the ecarNI charging network
Need to charge your electric car on the ecarNI charging network? Here's how it works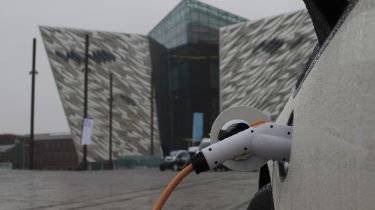 The ecarNI charging network is the largest electric-car charging network in Northern Ireland. It consists of 334 22kW fast-charging points and 16 rapid-charging points installed on or close to main roads throughout the country. This means no-one in Northern Ireland is more than 30 miles from a rapid charger, making it possible to drive across the country easily on electric power alone.
ecarNI's public charging points are owned and operated by ESB Group, an electricity company based in Ireland. The 22kW fast-charging points are double-headed, allowing two electric cars to be charged at once, and are placed throughout the country mainly close to major towns and cities.
ecarNI provides an app and a map to see the location of each charger and its availability. Fast-charging points are highlighted on the map in green and rapid-charging points are in blue. In addition, ecarNI has a network of public-sector charge points owned and operated by individual landowners such as NHS Health Trusts. These consist of 41 double-headed 7kW charge points and 13 single-headed points.
There are also a number of other public charging points, including a rapid charger at IKEA in Belfast, owned and operated by Ecotricity, and points at Asda supermarkets – although the ones at its Enniskillen and Bangor branches have three-pin plugs that aren't accessible with the ecarNI card. 
The ecarNI network is funded by a consortium of government departments, local councils and private and public businesses.
Charging on the ecarNI network
Electric-car owners can use the ecarNI charging points by registering on the website or in the app. Once you sign up, you receive an access card that allows you to use the network of public charging points throughout Ireland. The ecarNI website has a useful calculator to show you how much you could save per week by switching from a petrol or diesel car to electric.
The fast-charging points state a recharging time between one and eight hours depending on how much charge you have. Rapid chargers will replenish about 80% of battery charge in around 20 minutes, allowing you greater flexibility. Not all electric cars are capable of charging at that speed, however.
New Fisker Ocean Sport washes up in the UK: £36k for a 288-mile range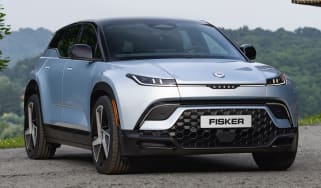 New Fisker Ocean Sport washes up in the UK: £36k for a 288-mile range
American EV startup Fisker has just launched its entry-level Ocean SUV in the UK, with a range of up to 288 miles
First contact: facelifted Kia EV6 will look even more like a UFO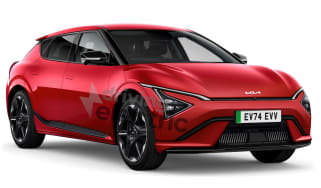 First contact: facelifted Kia EV6 will look even more like a UFO
Kia is readying an update for the EV6 crossover, which is set to include a new face and tech from the larger EV9
Big price cut: Electric Renault Megane prices slashed in time for Christmas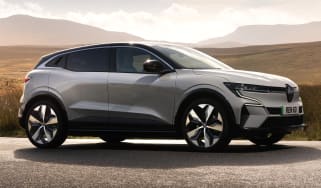 Big price cut: Electric Renault Megane prices slashed in time for Christmas
Renault Megane E-Tech gets a price drop of up to £3,500, bringing the starting price to just £34,495