Can an electric car go through a car wash?
There's no need to worry – it's perfectly safe to take an electric car into a car wash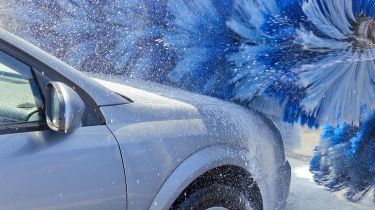 Even though the popularity of electric cars continues to grow, there are still some misconceptions about them. As we all know, water and electricity don't mix, and for some this begs the question: can an electric car go through an automated car wash? The answer is yes.
Interestingly, however, in a survey conducted by the UK Government's Go Ultra Low campaign, 42% of respondents answered no to the same question. It is in fact completely safe to go through a car wash in an electric car.
Why it's okay to take an electric vehicle through a car wash
For as long as we've had electric appliances and domestic plug sockets, we've had it drilled into us never to mix water and electricity – whether you learnt through a stern public information film as a child or from first-hand experience, for most of us it's second nature to take care around electricity. Luckily, there are plenty of measures in place to make sure electric cars are weather and car-wash-proof.
All cars, whether they're electric or otherwise, have to be thoroughly tested before they can go on sale. There's even something called the 'soak test' where cars are submerged in near-flood levels of water to check for potential leaks to make sure everything is safe.
It goes without saying that electric cars are perfectly safe to drive in the rain as well. Look at it this way: your petrol or diesel car's engine would be destroyed if it filled up with water, yet car washes and rainy days are commonplace. It's the good design on the part of the car makers that means it's incredibly rare for this to happen.
Is there anything I should be aware of when washing my electric car?
Washing your electric car is the same as washing any other kind of vehicle - there's little damage you can do to an electric car or van. The same is true of all plug-in hybrid vehicles, which are tested to the same degree.
In all cases, all of the high-voltage components are hidden deep within the bodywork, with seals ensuring there's no danger of fire. You wouldn't let water get into the petrol tank when washing a petrol car, so avoid scrubbing exposed electrical contacts and you'll be fine. If you're looking for a more thorough guide to cleaning your car, see our full guide packed with advice for you.
Volvo EX30 electric SUV undercuts Vauxhall Mokka Electric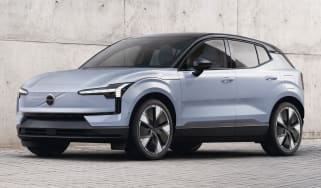 Volvo EX30 electric SUV undercuts Vauxhall Mokka Electric
Volvo has revealed its smallest electric car which boasts a range of up to 298 miles
New electric cars coming in 2023 and beyond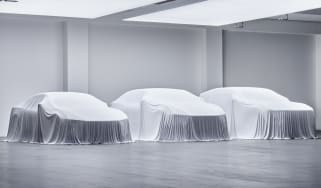 New electric cars coming in 2023 and beyond
With electric cars making up an ever-increasing proportion of sales, the industry is working flat out to launch new models – here's what's on the way …
Peugeot e-2008 facelift is now on sale with more electric range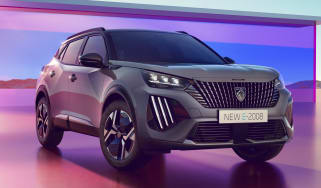 Peugeot e-2008 facelift is now on sale with more electric range
The updated e-2008 SUV gets a refreshed look and a 252-mile range