Can an electric car go through a car wash?
There's no need to worry – it's perfectly safe to take an electric car into a car wash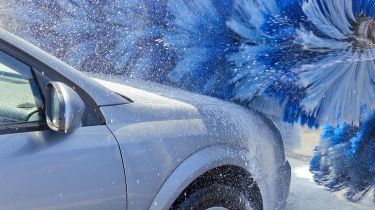 Even as electric cars become more and more mainstream, we sometimes come across myths about them that need to be addressed. One of these is whether electric vehicles can go through an automated car wash.
In fact, the UK Government's Go Ultra Low campaign did some research on the matter, and found that 42% of British people thought that the answer to that question was no – but they're wrong: it's perfectly safe to go through a car wash in an electric car.
Why it's okay to take an electric vehicle through a car wash
It's perfectly natural to ask the question – after all, in our daily lives we are careful to never let water and electricity mix. It seems logical that you shouldn't let a car wash spray high-pressure water on a car full of electricity.
Yet car makers are very thorough in their testing and wouldn't put a car on sale that wasn't able to withstand a lot of water. There's even something called the 'soak test', where cars are subjected to near-flood levels of rain in order to check for potential leaks, which is carried out to make sure everything is safe.
This also means electric cars are perfectly safe to drive in the rain as well. Look at it this way: your petrol or diesel car's engine would be destroyed if it filled up with water, yet car washes and rainy days are commonplace. It's the good design on the part of the car makers that means it's incredibly rare for this to happen.
Is there anything I should be aware of when washing my electric car?
Washing your electric car is the same as washing any other kind of vehicle - there's little damage you can do to an electric car or van. The same is true of all plug-in hybrid vehicles, which are tested to the same degree.
In all cases, all of the high-voltage components are hidden deep within the bodywork, with seals ensuring there's no danger of fire. You wouldn't let water get into the petrol tank when washing a petrol car, so avoid scrubbing exposed electrical contacts and you'll be fine. If you're looking for a more thorough guide to cleaning your car, see our full guide packed with advice for you.
Where can I buy hydrogen and where is my nearest hydrogen filling station?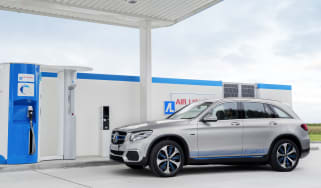 Where can I buy hydrogen and where is my nearest hydrogen filling station?
A guide to where you can find UK hydrogen fuel stations for filling up a hydrogen fuel-cell car
Tesla Supercharger network: complete guide to Tesla charging stations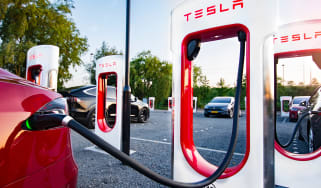 Tesla Supercharger network: complete guide to Tesla charging stations
The Tesla Supercharger network is expanding fast, providing reliable rapid charging throughout the UK to Tesla and non-Tesla owners alike
Top 10 best electric SUVs 2022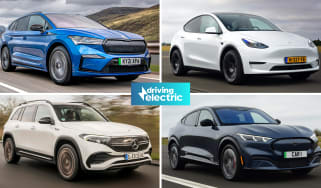 Top 10 best electric SUVs 2022
Electric SUVs combine style and practicality with low running costs, making them a very popular choice in the UK. Here are our top 10 favourites to bu…