Can an electric car go through a car wash?
Electricity and water don't mix, but electric cars are perfectly safe to take through car washes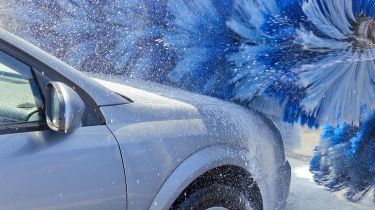 Before electric cars become mainstream, there are several myths that need to be debunked. One of these is whether or not drivers can take their electric vehicles through a car wash. The simple answer is 'yes'.
While this may seem obvious to most drivers, research conducted by the UK Government's Go Ultra Low campaign found that 42% of British people didn't think they could take an electric vehicle through a car wash.
Why it's okay to take an electric vehicle through a car wash
Electricity and water can be a dangerous mix, which is why it may seem logical to think that a car powered by electricity shouldn't be taken anywhere near jet washers or hoses.
However, in reality it's perfectly safe. Before electric vehicles are sold, they are heavily tested by both manufacturers and type-approval agencies. One of the tests that manufacturers conduct is the 'soak test', where cars are subjected to near-flood levels of rain in order to check for potential leaks.
Electric vehicles go through the same tests before they are passed on to buyers, and as such they are just as watertight and safe as any petrol or diesel car in a car wash. This also means electric cars can be driven safely in heavy rain.
Is there anything I should be aware of when washing my electric car?
Nothing that you wouldn't do to a petrol or diesel vehicle. If you're just washing the exterior, there's little damage you can do to an electric car or van. The same is true of all plug-in hybrid vehicles, which are tested to the same degree.
In all cases, all of the high-voltage components are hidden deep within the bodywork, with seals ensuring there's no danger of fire.
If you're looking for a more thorough guide to cleaning your car, see our full guide packed with advice for you.
Best plug-in hybrid SUVs 2021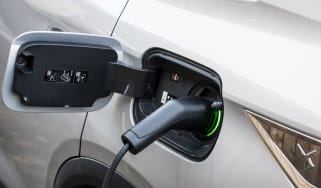 Best plug-in hybrid SUVs 2021
A good plug-in hybrid SUV should combine low running costs with excellent practicality. These are some of the best on sale right now
Best electric SUVs 2021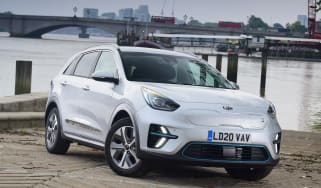 Best electric SUVs 2021
Our selection of the best electric SUVs you can buy features cars that promise to mix style, practicality and rock-bottom running costs
Longest range electric cars 2021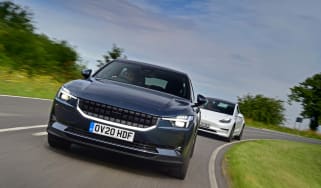 Longest range electric cars 2021
The range of electric cars is continually improving. Here are the top 10 models with the longest range on a single charge