Car cleaning tips and advice
Cleaning your car doesn't need to feel like a chore. Follow our tips to get the best finish and protect your car's paintwork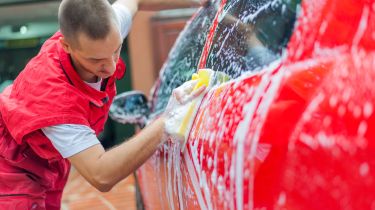 Many will happily clean their car with a bucket of soapy water and the garden hose, but to do the very best job requires a little more thought and patience. There's no denying that a hand-valeted finish will always look better than than an automated car wash can manage; thankfully, it's easier than you think to get great results on your driveway.
Many people are put off cleaning their car for fear of damaging its paint, or simply the overwhelming number of products available to clean, wax and polish with. To allay those fears, we've consulted the experts to get the lowdown with some top tips on how best to approach your Sunday afternoon car-cleaning session for the best (and safest) results.
Pre-wash
It's best to make sure you start by getting the worst of the dirt and grime off the car's paintwork before you actually get stuck in. Best achieved with a power washer, this makes sure there are no particles on the surface that could be subsequently dragged over the paint surface, causing swirls, scratches or marks. Don't forget to pay particular attention to the wheelarches and wheels.
If you don't have a pressure washer or snow-foam lance to do this, a spray all over with a regular car cleaner should suffice. Spray-and-leave alloy-wheel cleaner is a good bet for grimey wheels, too – but do this one wheel at a time to limit chemical contact time.
Double up on buckets and use a mitt
It's best to use two buckets when washing your car: one for detergent and another dedicated to rinsing water. Dedicated car-wash buckets are available with grit guards, which help separate the buildup of scratch-causing silt from the water or solution you're using.
Using a wash mitt is also recommended over a sponge or similar – these are designed specifically to be as gentle as possible on paintwork. Wipe in straight lines and avoid circular motions; be sure to wash the dirt from the mitt as often as possible to further reduce the risk of scratches. Each time, rinse your mitt with your dedicated rinse bucket before dunking it back into the wash bucket to avoid contamination. Then, rinse all over.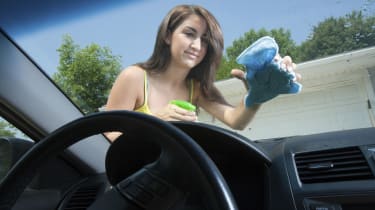 Dry with a cloth to avoid water marks
Many will stop at the end of the last step but for the best finish – free from streaks, marks and pooled water – it's best to dry your car's paint with a dedicated cloth. Use a triple-layer microfibre cloth, folded up, for the best results.
At this stage it also makes sense to clean your car's windows, inside and out. Use a dedicated glass cleaner and two cloths: one for cleaning and a second for buffing the windows to a shine. Remember to apply the spray to your cleaning cloth rather than the glass itself – this'll stop you spraying the paintwork or interior surfaces by accident.
Interior cleaning tips
A light, powerful vacuum cleaner with a brush attachment – motorised if possible – is best for getting the worst of dirt, stones and other debris out of your car's carpets. There is a wealth of choice when it comes to interior shampoos, too, regardless of whether your car has cloth, leather, Alcantara, faux leather or a mix of these. 
Partnership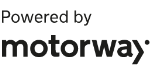 Need to sell your car?
Find your best offer from over 5,000+ dealers. It's that easy.
These chemicals differ depending on application, so be sure to follow the manufacturer's instructions carefully. Don't forget to test a new product on an inconspicuous area first, too.
For your car's interior plastics, avoid products that contain silicone – this will impart a slick, shiny quality to surfaces that aren't meant to be, resulting in slippy controls and unwanted reflections.
Paint imperfections
You may notice that while your car looks clean and shiny, running your hand along its bodywork will reveal small lumps and bumps. They're caused by small deposits of road muck imbedding themselves into the paint – and can be remedied using a clay bar. A tacky block of specially formulated material, the clay bar works by removing these imperfections without damaging paintwork.
A more extreme solution to a lacklustre paint finish is machine polishing, whereby a small layer of the finish is removed with a power tool fitted with a rotating pad. This is best left to the experts, however, as it's very possible to do more damage than good. 
Wax
Applying wax to your car is a great way to get an appealing shine while also adding an extra layer of protection to the paintwork. Different types of wax are intended for different applications and will last for varying lengths of time, or offer different levels of lustre, so it's worth picking out which is best for your needs based on manufacturer recommendations.
Aim to apply wax on a mild, dry day  – cold weather, overly hot weather and rain can all affect the success of a waxing job. It's best to apply wax after you've cleaned and smoothed off your car's paintwork.
Volvo EX30 electric SUV undercuts Vauxhall Mokka Electric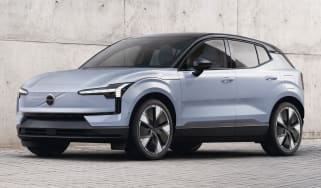 Volvo EX30 electric SUV undercuts Vauxhall Mokka Electric
Volvo has revealed its smallest electric car which boasts a range of up to 298 miles
New electric cars coming in 2023 and beyond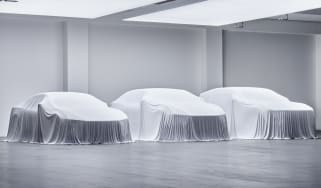 New electric cars coming in 2023 and beyond
With electric cars making up an ever-increasing proportion of sales, the industry is working flat out to launch new models – here's what's on the way …
Peugeot e-2008 facelift is now on sale with more electric range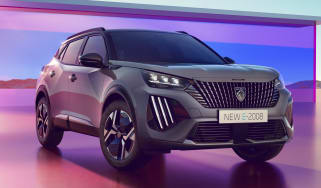 Peugeot e-2008 facelift is now on sale with more electric range
The updated e-2008 SUV gets a refreshed look and a 252-mile range