Complete guide to the ChargePlace Scotland charging network
Need to charge up your electric or plug-in hybrid car on the ChargePlace Scotland charging network? Here's all you need to know about how it works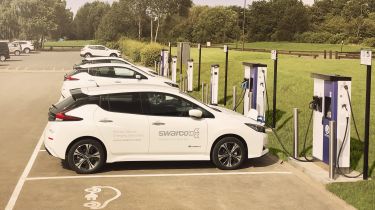 The ChargePlace Scotland charging network consists of over 1,700 publicly accessible electric-vehicle charging points across Scotland (as of mid 2021). A variety of slow and rapid chargers are spread around the country, making it perfectly possible to cross the UK's northernmost nation on electric power.
The network is funded by the Scottish government, which has awarded grants to local authorities and organisations for the purpose of installing chargers. The back end of the network was formerly run by ChargeYourCar (CYC), but in July 2021 operation was taken over by Swarco e-Volt.
Those that receive funding for a ChargePlace Scotland charger are known as 'hosts': they're responsible for maintaining their charging points, and they can set and collect charging fees if they wish. Lots of the charging points on the ChargePlace Scotland network are owned by businesses and destinations – such as hotels and shopping centres – which means their main purpose is to attract your custom, rather than make money themselves. For this reason, chargers at these locations are often free to use.
In the 2020 Driver Power survey of UK charging-point providers, ChargePlace Scotland was ranked third out of 10 charging network operators by electric-car owners. Respondents rated its charging facilities as good value and easy to use.
Charging on the ChargePlace Scotland network
To use the ChargePlace Scotland network, you need to sign up for an access card online at the network's website. You can do this on a computer or on a smartphone's web browser, or by downloading the ChargePlace Scotland app. After you've filled in your details, you then need to register a debit or credit card. You need this to pay for the Radio Frequency Identification (RFID) card required to access the network: this costs £20 per year.
Once you've received your ChargePlace Scotland RFID card, you're free to charge your electric car anywhere you like on the network. As mentioned above, charging tends to be free, although some 'hosts' do charge a parking fee in addition to a set amount for every kilowatt-hour of electricity consumed. Some of the council-owned charging stations on the network have started to charge fees as well, in order to cover the cost of ongoing maintenance.
To check what chargers are available at any given time – and which ones incur a fee – simply have a look at the map on the ChargePlace Scotland website. This shows the exact location of each charger, the rate at which it'll deliver power to your car, and what kind of connectors are available. Some chargers also come with driving directions, as well as photographs of the charger itself, so you know exactly what to expect when you arrive. Type 2, CCS and CHAdeMO connectors are the most common on the ChargePlace Scotland network.
Top 10 best luxury electric cars 2021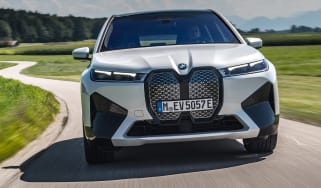 Top 10 best luxury electric cars 2021
From Audi to Tesla, here are our top picks of the most luxurious zero-emissions motoring options on the market right now
Complete guide to the IONITY charging network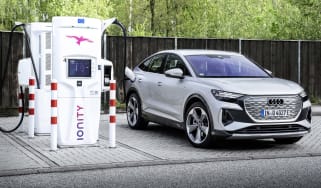 Complete guide to the IONITY charging network
The manufacturer-backed IONITY rapid-charging network is expanding across the UK and Europe – here's all you need to know
2021 Volvo XC40 Recharge electric SUV: single-motor version on sale now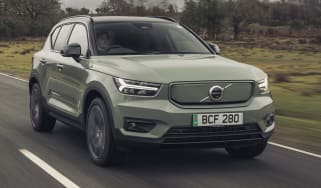 2021 Volvo XC40 Recharge electric SUV: single-motor version on sale now
Volvo has introduced a new single-motor version of its electric SUV, available in two trim levels and with prices starting from £48,300