Complete guide to Rolec EV home chargers
Rolec EV makes a wide range of electric-vehicle chargers: these are the ones most suited to your home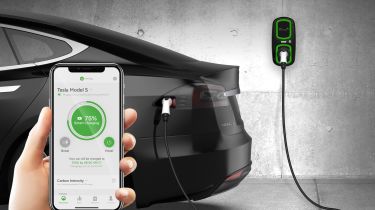 British manufacturer Rolec EV supplies home and commercial outdoor electric-car chargers. Its devices are a common sight, because to date, Rolec has manufactured more than 200,000 chargepoints for firms as varied as McDonalds and Ikea, as well as some car dealerships.
The brand produces a wide range of EV chargers, ranging from a basic weatherproof three-pin socket, to smartphone-connected chargers and even wallboxes that can supply solar and mains electricity. Both tethered (with a cable fitted) and untethered (where you supply the cable) versions of most of its chargers are available, and unlike many rivals, you can often choose the colour of the unit, too.
Its latest charger, the Rolec Zura, lets you go even further with customisation. The two-outlet charger has a customisable fascia, with a choice of designs or the option to add your company's branding. If you wish, you can even adorn your EV charger with a photo of your pet.
How much do Rolec EV chargers cost?
The Rolec WallPod:EV HomeSmart charger used to be one of the cheapest wallboxes on the market to be eligible for the Office for Low Emission Vehicles' (OLEV) grant. 
This used to deduct up to £350 from the cost of purchase and installation of a charger at home, but the grant changed from the start of April 2022. Homeowners are now exempt from the grant, except those who own a flat (and live in it), while people living in rented accommodation are generally still eligible.
Prices for the untethered WallPod:EV HomeSmart charger (where you supply your own cable) start from £838 (excluding the grant). In most cases, you'll need to pay the installation cost as well, which is typically around £350. Models are available with Type 2/Mode 3 socketed charge points, Type 1/Mode 3 tethered charge points, or Type 2/Mode 3 tethered charge points, and speeds of 3.6 or 7.4kW.
At the highest rate, you could charge the standard 40kWh Nissan Leaf – which has 168 miles of range – in under six hours. On a typical household electricity tariff of around 28p/kWh (as of August 2022), a full charge would cost around £11. The tethered version delivers the same charging speeds.
The Zura charger starts at £913, or £1,249 including installation. Two versions are available, offering up to 7.4kW and 22kW charging speeds respectively – but beware, you'll need three-phase electricity to reap the benefit of fast charging. This isn't very common in the UK.
Rolec home chargers are built in the UK and come with a three-year warranty.
Smart chargers
As of July 2019, wallboxes must be 'smart' to qualify for the OLEV grant: the WallPod:EV HomeSmart ticks that box, offering a range of connectivity features to make charging more convenient for drivers.
Using the EV.Energy app, owners can control the HomeSmart device directly from a smartphone or tablet. Charging can be started or stopped remotely, with timing programmes also available. The HomeSmart will even integrate with the electricity supplier in order to automatically charge when electricity is cheapest, usually overnight. Other features include historical data, which allows you to review previous charging sessions, as well as the amount of energy drawn and the price you paid for it.
Partnership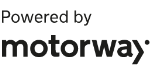 Need to sell your car?
Find your best offer from over 5,000+ dealers. It's that easy.
The company makes other chargers, such as the WallPod:EV Ready: containing a normal, three-pin socket delivering slow charging speeds of up to 2kW, it's designed for customers who are considering an electric car or plug-in hybrid, and might want a more capable charger in the future. Rolec EV says the WallPod:EV Ready can be easily upgraded into a fast charger, with kits available on the UK wholesaler network. In the meantime it acts as a handy outdoor socket, and it'll still charge an electric car - even if a full charge of a Nissan Leaf will take some 20 hours.
Those needing faster charging times might want to consider the WallPod:EV Superfast. Like the WallPod:EV HomeSmart, it's available as a tethered or untethered device, and with a three-phase electricity supply it'll return charging speeds between 11kW and 22kW. Having said that, this device isn't 'smart', so charging can't be controlled with a smartphone.
Rolec EV solar charging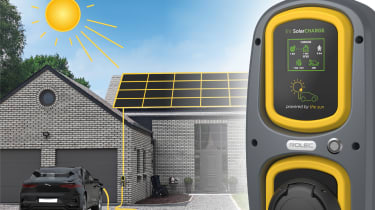 Elsewhere, Rolec has launched a WallPod:EV Solar Charge device: again this is available with a cable attached or without, and is intended for people who either have or are planning to install solar panels at home.
The charger can either top-up your car with energy exclusively harvested from solar panels, or it can deliver a mix of solar power and electricity from the grid for more reliable charging at speeds between 3.6 and 7.2kW. Charging information is displayed on an LCD screen, while the device itself can be purchased in a variety of colours to blend in with its setting or make a statement.
BMW i4 facelift to topple Tesla with huge range and tech upgrades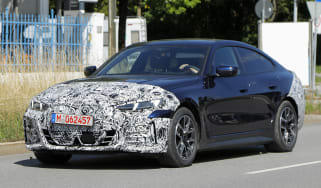 BMW i4 facelift to topple Tesla with huge range and tech upgrades
An updated version of the BMW i4 has been spotted testing, likely sporting a longer range and the latest technology
Electric BMW iX2 is set to take the kidney grille to the next level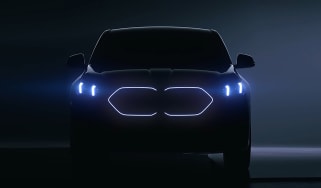 Electric BMW iX2 is set to take the kidney grille to the next level
BMW has teased the highly-rumoured iX2 coupe-SUV, which has been revealed to get enlarged illuminated kidney grilles