Complete guide to Rolec EV home chargers
Rolec EV makes a wide range of electric-vehicle chargers: these are the ones most suited to your home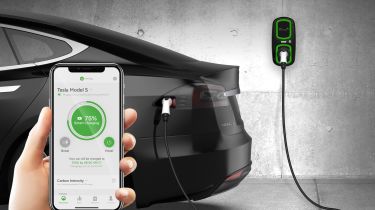 Rolec EV is a British electric charger manufacturer that builds a number of outdoor chargers for a variety of applications. Its electric-car chargers are a common sight, with some eligible for government grants.
The brand's range of home chargers is varied, spanning basic three-pin models to solar-powered points and upgradeable, smartphone-connected points to help futureproof your home-charging setup. Rolec EV offers a number of tethered and untethered models and even gives customers a choice of colour for some models, unlike many rivals. 
What do Rolec EV chargers cost?
The company claims that its WallPod:EV HomeSmart charger is one of the cheapest wallbox on the market to be eligible for the Office for Low Emission Vehicles' (OLEV) grant. This deducts up to £350 from the cost of purchase and installation of a charger at home.
Prices for the untethered WallPod:EV HomeSmart charger (where you supply your own cable) start from £445, while tethered versions (with a fixed cable included) are priced at £515. A WallPod:EV can be had for £405 via a special offer that Rolec runs in partnership with green energy provider Ecotricity. The former comes with a socket for Type 2 cables, while 3.6kW or 7.2kW versions of each are available, depending on whether you have a 16A or 32A single-phase connection at home.
At the highest rate, you could charge the standard 40kWh Nissan Leaf – which has 168 miles of range – in under six hours. On a typical household electricity tariff of around 12-14p/kWh, a full charge would cost around £5.60. The tethered version delivers the same charging speeds, although you can opt for either a Type 1 or Type 2 cable; the latter of these is far more common on the latest electric cars.
Rolec home chargers are built in the UK and come with a three-year warranty. Prices include installation, too.
Smart chargers
As of July 2019, wallboxes must be 'smart' to qualify for the OLEV grant: the WallPod:EV HomeSmart ticks that box, offering a range of connectivity features to make charging more convenient for drivers.
Using the EV.Energy app, owners can control the HomeSmart device directly from a smartphone or tablet. Charging can be started or stopped remotely, with timing programmes also available. The HomeSmart will even integrate with the electricity supplier in order to automatically charge when electricity is cheapest, usually overnight. Other features include historical data, which allows you to review previous charging sessions, as well as the amount of energy drawn and the price you paid for it.
The company makes other chargers, such as the WallPod:EV Ready: containing a normal, three-pin socket delivering slow charging speeds of up to 2kW, it's designed for customers who are considering an electric car or plug-in hybrid, and might want a more capable charger in the future. Rolec EV says the WallPod:EV Ready can be easily upgraded into a fast charger, with kits available on the UK wholesaler network. In the meantime it acts as a handy outdoor socket, and it'll still charge an electric car - even if a full charge of a Nissan Leaf will take some 20 hours.
Those needing faster charging times might want to consider the WallPod:EV Superfast. Like the WallPod:EV HomeSmart, it's available as a tethered or untethered device, and with a three-phase electricity supply it'll return charging speeds between 11kW and 22kW. Having said that, this device isn't 'smart', so charging can't be controlled with a smartphone.
Rolec EV solar charging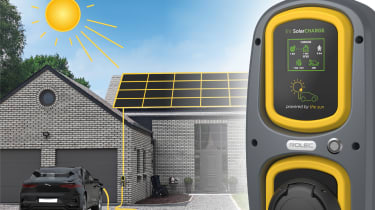 Elsewhere, Rolec has launched a WallPod:EV Solar Charge device: again this is available with a cable attached or without, and is intended for people who either have or are planning to install solar panels at home.
The charger can either top-up your car with energy exclusively harvested from solar panels, or it can deliver and mix of solar power and electricity from the grid for more reliable charging at speeds between 3.6 and 7.2kW. Charging information is displayed on an LCD screen, while the device itself can be purchased in a variety of colours.
Top 10 best seven-seater electric and hybrid cars 2021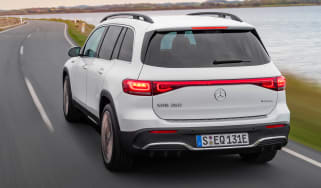 Top 10 best seven-seater electric and hybrid cars 2021
If the regular crop of electrified SUVs and family cars don't provide enough practicality for you, then take a closer look at the range of electric an…
Top 6 best hybrid hatchbacks 2021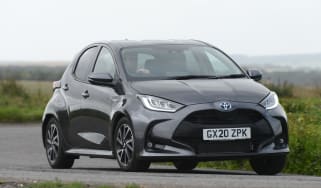 Top 6 best hybrid hatchbacks 2021
A hybrid hatchback is just as practical as a normal hatchback, but with even lower running costs. These are the best on sale in 2021
Complete guide to the BP Pulse (formerly Polar Plus) charging network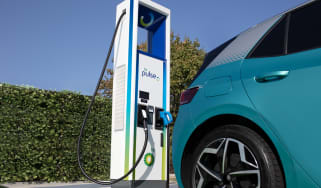 Complete guide to the BP Pulse (formerly Polar Plus) charging network
This is how to charge your electric or plug-in hybrid car on the BP Pulse public charging network (which was formerly known as the Polar Plus network)