Complete guide to the Ecotricity charging network
Need to charge your electric vehicle on the Ecotricity network? Here's how it works, how much it costs and how to pay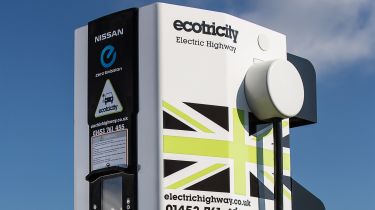 The Ecotricity charging network is one of the most recognisable in the UK, with over 300 charging points located at motorway service stations throughout the country.
The company says its network is powered by 100% green electricity, giving eco-conscious drivers peace of mind with zero-emissions charging from wind and solar energy sources.
Charging is relatively simple: drivers must download the Electric Highway smartphone app, entering the car's details and a credit card to a user profile. You should only need to remember your three-digit security code each time you charge.
The app will show you all of the charging points in your area, with a live status showing whether or not each charger is available to use. Once you're up and running, you can use the app to monitor the progress of your charging session.
Electricity is priced at 30p per kilowatt-hour, meaning an 80% top-up of the standard, 40kWh Nissan Leaf would cost £9.60. This translates into 134 miles of range on paper, although it will vary from car to car.
Customers who switch to Ecotricity's household gas and electricity supply will receive a discount, paying just 15p/kWh.
Most of Ecotricity's public chargers are 'fast' chargers, capable of speeds of up to 50kW. Charging sessions on these are limited to 45 minutes, however, so a full top-up of some longer-range models will not be possible.
Only a handful of Ecotricity's chargers are 'slow', with power rates of up to 3kW. These are free to use, but you'll need to sign up for an Ecotricity charge card and have the right sort of AC Medium cable to hand.
It's worth remembering that public charging is usually more expensive than home charging, with the latter costing in the region of 12 to 14p/kWh – less than half of the company's ad-hoc price – depending on your tariff. Some companies will charge you less at night when demand is lower.
There are alternatives, with the likes of the Polar Plus network offering a variety of prices and charging speeds. Some drivers will also want to keep an eye on the IONITY rapid-charging network, which promises charging rates of up to 350kW on certain vehicles equipped with the required technology.
In July 2019, the Government announced that it was investing £37 million in charging schemes across the nation, with a variety of charging solutions earning financial support. These could lead to all manner of new chargers – such as lamp-post and kerbside chargers - in the future.
Best plug-in hybrid cars 2021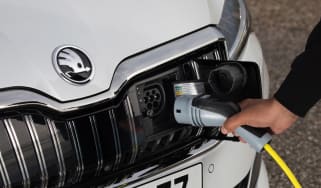 Best plug-in hybrid cars 2021
The best plug-in hybrid cars offer great fuel economy and very low running costs as long as you keep their batteries charged
New Volvo C40 Recharge expands pure-electric range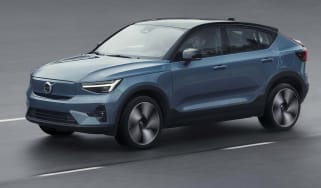 New Volvo C40 Recharge expands pure-electric range
Coupe-SUV model to join XC40 P8 Recharge in Swedish brand's zero-emissions line-up