Gridserve opens Welsh rapid-charging hub as part of Electric Highway network
The new Swansea location features six 350kW ultra-rapid chargers; they're just a few of the 4,000 units the government has committed to installing across Wales over the next decade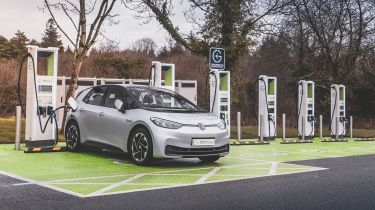 Gridserve, the company behind the Electric Highway charging network, has opened its first rapid-charging hub in Wales, with the new location in Swansea featuring six 350kW ultra-rapid points – the fastest units currently in operation – with the ability to add another six if needed.
The new points are also part of the government's Electric Vehicle Charging Strategy for Wales, which has committed to installing 4,000 rapid chargers across the country over the next decade. However, at this stage, just 3% of that total is in place. 
Wales currently has one of the lowest proportions of EV charging points per person of any area in the UK, at one point per 3,030 people. Gridserve is currently looking for more hub locations in Wales, as well as exploring the possibility of building Electric Forecourts like its flagship location in Braintree, Essex.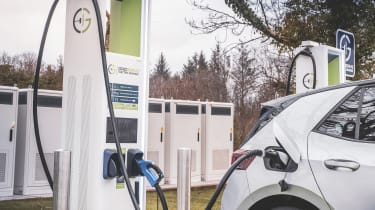 Commenting on the hub opening, Mike Hedges, MS for Swansea East, said: "By 2025, Swansea is predicted to have one of the highest demands for EV charging in Wales as the uptake of electric vehicles continues to accelerate. Ensuring that we have the infrastructure in place now is fundamental to enabling more drivers to make this transition sooner."
The new hub in Swansea is part of Gridserve's revamp of the entire Electric Highway, which it bought from Ecotricity in 2021. Eventually, Gridserve's hubs and forecourts will be located across the UK's motorway network, with the project expected to attract over £100m of investment. The inaugural Electric Hub opened in April 2021 at Rugby services near Coventry, with 12 Gridserve chargers alongside 12 Tesla Superchargers.
Since acquiring the Electric Highway network, Gridserve has replaced the majority of its older charging points with newer units that support faster charging speeds, contactless payment and dual charging – allowing two cars to recharge from a single unit. It also plans to open more than 100 Electric Forecourts – modelled on the initial flagship location in Braintree. The next two, in Norwich and at Gatwick Airport, will open during 2022.
Gridserve CEO Toddington Harper said of the network's expansion plans: "[Our] purpose is to deliver sustainable energy and move the needle on climate change, and the Electric Highway – a network of easy-to-use, reliable, rapid and high-power chargers right across the UK – is doing just that, eliminating charging anxiety and making driving electric an enjoyable, ultra-convenient and stress-free experience."
Charging your electric car using one of the Electric Highway rapid chargers, which typically reach speeds of around 60kW, costs 39p per kilowatt-hour (kWH). Topping up from one of its faster 350kW units costs 45p per kWh, however the 350kW chargers at Electric Forecourts are cheaper, at 39p per kWh. At that price, most electric-car owners will be able add 200 miles of range for under £20.
You can view all the locations of Gridserve's Electric Hubs and Electric Forecourts on the brand's interactive map, as well as on existing charging-locator services like Zap-Map. The interactive map allows you to see the number of connectors at each location, whether they're in use and details about the facilities at each site.
Vauxhall Frontera to arrive as Crossland EV replacement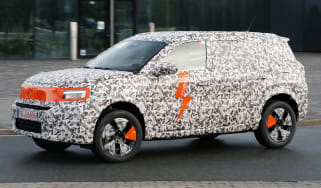 Vauxhall Frontera to arrive as Crossland EV replacement
The Vauxhall Mokka Electric will soon be joined by a chunkier, yet cheaper sibling that's set to revive a classic nameplate
New electric cars coming in 2023 and beyond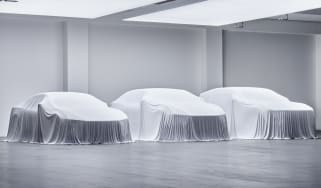 New electric cars coming in 2023 and beyond
With electric cars making up an ever-increasing proportion of sales, the industry is working flat out to launch new models – here's what's on the way …
Formula E-inspired Nissan Concept 20-23 previews hot electric Micra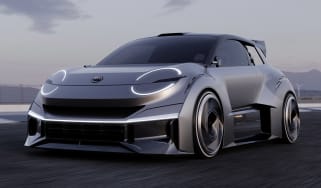 Formula E-inspired Nissan Concept 20-23 previews hot electric Micra
Nissan's latest concept car comes in the form of a high-performance version of its upcoming city EV