Complete guide to EO Charging home charging stations
Everything you need to know about EO Charging's home wallbox, electric-car charging line-up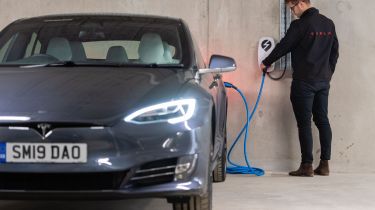 Set up in 2015, EO Charging says it has distributed more than 10,000 electric-car chargers across the globe, operating in more than 30 countries worldwide.
At present, the UK company offers three types of wallbox charger with a range of abilities and charging speeds, with all of its products available with a tethered Type 1 or Type 2 connection, or a universal socket.
It also offers a handful of accessories, including charging cables of five, 7.5 and 10 metres in length, as well as a steel post mount for its chargers and a power management unit designed to service multiple households.
EO Charging home chargers
EO Charging's line-up starts with the EO Mini: priced from £295, it'll deliver between 3.6 and 7kW of power, which would charge the latest Nissan Leaf e+ in as little as nine hours.
Measuring 175mm high, 125mm wide and 95mm deep, EO Charging claims that the EO Mini is 'the smallest fast charger on the market'. This should make it a discreet addition to your driveway, and it's available in a range of seven colours to help it blend in with your home.
Next up is the EO Basic: this is priced from £345, and the company says it can supply power at 3.6, 7, 11 and 22kW depending on the current it can draw from your property. At this top rate, you could fully charge a Jaguar I-Pace in a little over four hours.
It's only available in white, and is a good deal larger than the EO Mini with dimensions of 360mm, 165mm and 155mm.
Top of the company's range is the EO Mini Pro: this costs from £495, and is the same size as the EO Mini save for 30mm of extra depth.
It can only provide 3.6 or 7kW of power, however it's a smart charger that is compatible with the JuiceNet smartphone app. This allows you to you to schedule charging sessions, monitor charging remotely, and receive notifications when your vehicle has finished charging.
It'll also enable you to charge up on off-peak energy tariffs, keeping your running costs down by using electricity at its cheapest, usually overnight.
All prices include the OLEV Government grant of £500, which you'll qualify for if you have off-street parking and have bought (or are buying) a plug-in car after 1 October 2016. The company's installing partners will apply for this discount on your behalf: all you need to do is answer a series of basic questions.
All three chargers also come with a three-year warranty.
Top 10 best seven-seater electric and hybrid cars 2021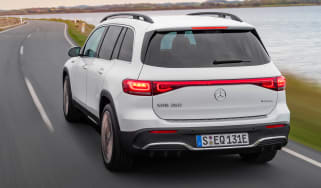 Top 10 best seven-seater electric and hybrid cars 2021
If the regular crop of electrified SUVs and family cars don't provide enough practicality for you, then take a closer look at the range of electric an…
EV36Zero and Nissan's road to carbon neutrality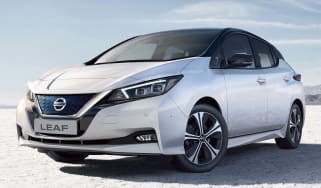 EV36Zero and Nissan's road to carbon neutrality
How the EV36Zero hub in Sunderland is set to take Nissan a step closer to its sustainability goals
Top 10 best luxury electric cars 2021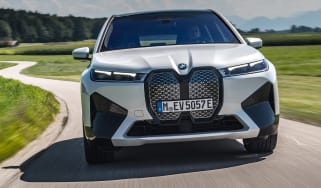 Top 10 best luxury electric cars 2021
From Audi to Tesla, here are our top picks of the most luxurious zero-emissions motoring options on the market right now