Volvo electric cars to be completely leather-free by 2030
By 2030, the Swedish brand's entire range of electric cars will do away with cowhide, starting with the C40 Recharge coupe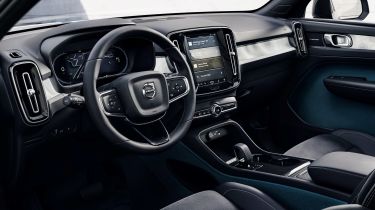 Volvo has announced plans to ditch leather upholstery in all of its electric cars, in favour of bio-based, sustainably sourced vegan alternatives. The first model to go leather-free will be the C40 Recharge: the rakish, electric-only coupe sister car to the more conventional XC40 Recharge.
According to Volvo, the decision was partly driven by growing concerns about the negative impact of cattle farming on the planet, including deforestation and greenhouse-gas emissions produced by the animals.
Wool will continue to feature in Volvo's electric-car upholstery options, however, the brand will only source the material from certified responsible suppliers, to ensure the welfare of the sheep. Future models' interiors will feature an all-new material called Nordico. Created by Volvo, it uses reclaimed cork from the wine industry, textiles made from recycled plastic bottles and bio-material from sustainable forests in Sweden and Finland.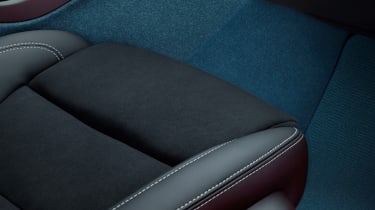 According to Volvo's director of global sustainability, Stuart Templar: "Being a progressive carmaker means we need to address all areas of sustainability, not just CO2 emissions. Responsible sourcing is an important part of that work, including respect for animal welfare. Going leather-free inside our pure-electric cars is a good next step towards addressing this issue.
"Finding products and materials that support animal welfare will be challenging, but that's no reason to avoid this important issue," he added. "This is a journey worth taking. Having a truly progressive and sustainable mindset means we need to ask ourselves difficult questions and actively try to find answers."
Volvo currently offers two electric cars: the XC40 Recharge and C40 Recharge, with the rest of its line-up available with plug-in hybrid power. The Swedish brand is expected to launch the next generation of its electric models in the near future – among these will be a successor to the flagship XC90 SUV, and a compact SUV that'll sit below the XC40 in the range.
The company anticipates that 50% of its global sales will be pure-electric by 2025, before it transitions to an electric-only brand by 2030 – at which point all of its cars will feature leather-free interiors. The UK's ban on sales of purely petrol and diesel-engined cars also comes into effect that year.
New Volvo EM90 electric MPV is a branch of IKEA on four wheels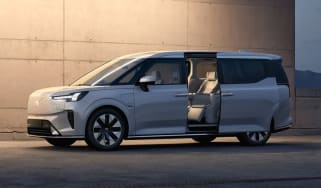 New Volvo EM90 electric MPV is a branch of IKEA on four wheels
Volvo EX30 electric SUV: prices, specs and ride review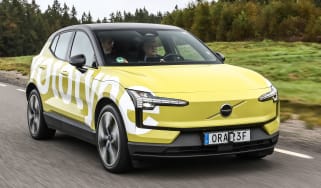 Volvo EX30 electric SUV: prices, specs and ride review
Volvo EX90 electric seven-seat SUV: range, specs and prices
Volvo EX90 electric seven-seat SUV: range, specs and prices
New Fisker Ocean Sport washes up in the UK: £36k for a 288-mile range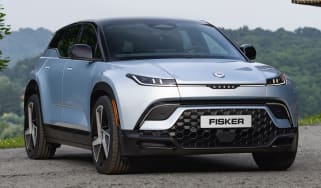 New Fisker Ocean Sport washes up in the UK: £36k for a 288-mile range
American EV startup Fisker has just launched its entry-level Ocean SUV in the UK, with a range of up to 288 miles
Big price cut: Electric Renault Megane prices slashed in time for Christmas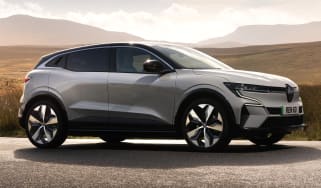 Big price cut: Electric Renault Megane prices slashed in time for Christmas
Renault Megane E-Tech gets a price drop of up to £3,500, bringing the starting price to just £34,495